ATTENZIONE: questo articolo contiene spoiler sull'episodio 8×04 di Game of Thrones!
Il tanto atteso ritorno di Game of Thrones ha scatenato teorie e supposizioni che si sono sviluppate nel corso degli episodi già andati in onda. Oltre a queste teorie i fan più accaniti notano anche errori o sviste da parte degli autori che non sono così immediati. Uno di questi è stato individuato nel corso della trasmissione dell'episodio 8×04 di Game of Thrones. E non è un errore da poco.
Gendry si è chiamato con un nome che non gli appartiene.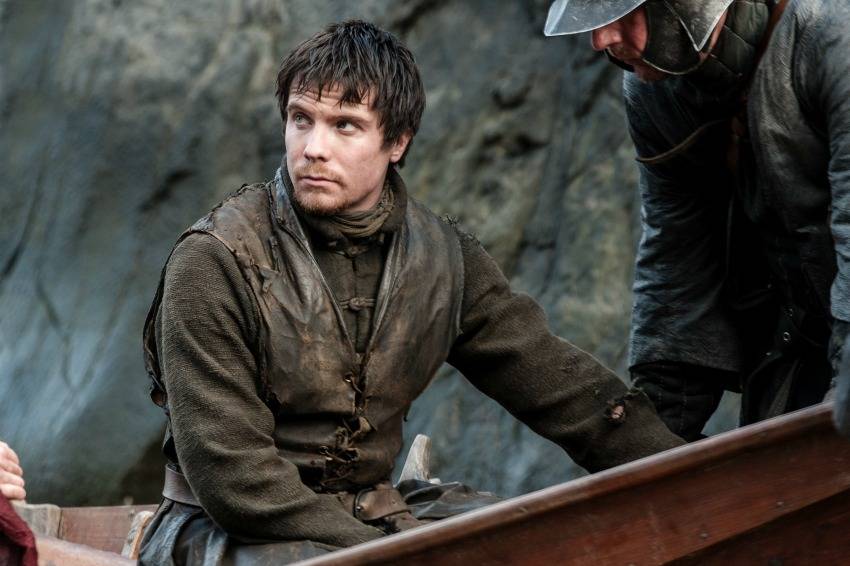 Tra vino, complimenti e felicità, i festeggiamenti per la sconfitta del Re della Notte hanno mostrato anche qualcosa di più. Dany ha nominato Gendry Lord di Capo Tempesta, ma c'è stato un errore.
Sappiamo che Gendry rientra nella categoria dei figli illegittimi e in Game of Thrones questi prendono un cognome standard in base al territorio in cui sono cresciuti (ad esempio Snow è associato ai bastardi delle Terre del Nord). Ciò vale solo per i figli illegittimi di persone di alto rango (come i lord). Non è invece previsto il riconoscimento del cognome per i bastardi appartenenti al popolo comune.
Nel corso dell'episodio il giovane si riferisce a se stesso come Gendry Rivers. Questo cognome è affidato ai figli illegittimi che crescono intorno alle Terre dei Fiumi, ma Gendry non è nato né cresciuto lì. È infatti nato e cresciuto a Fondo delle Pulci, ad Approdo del Re. Quindi nelle Terre della Corona. Essendo nato in questo territorio avrebbe dovuto essere riconosciuto come Gendry Waters.
Ma non finisce qui: nemmeno Waters avrebbe potuto accompagnare il nome di Gendry, in quanto i figli illegittimi dei lord prendono il cognome standard solo nel momento in cui vengono riconosciuti come tali. Robert Baratheon non lo ha mai fatto.
Gendry non avrebbe dovuto avere quindi un cognome fino al momento della scelta di Daenerys, in quanto non è stato riconosciuto da Robert Baratheon come figlio illegittimo. E anche se così fosse stato, il suo cognome non sarebbe stato Rivers, ma Waters.
Questo dettaglio è sfuggito ai più, ma è un fattore di fondamentale importanza. Game of Thrones pone le sue basi sulle tradizioni, sulle profezie e sulle regole che vigono nei Sette Regni. Nell'episodio 8×04 questa mancanza di attenzione è quindi stata subito notata dai fan più accaniti.