Attenzione: questo articolo contiene spoiler sull'episodio 8×03 di Game of Thrones!
Qualcuno pensava si trattasse solo di una leggenda, di una storia inventata; qualcun altro credeva invece che ormai non esistessero più. Prima che gli Estranei diventassero una delle prime preoccupazioni degli aspiranti al trono di spade, solo in pochi erano davvero consapevoli della loro presenza. Sin dal primo episodio di Game of Thrones la loro natura e storia è stata avvolta in un alone di mistero (basta pensare alle prime criptiche scene della serie), ma nell'aria era già imminente una battaglia che avrebbe coinvolto i morti e i vivi.
La Battaglia di Grande Inverno, mostrata nell'episodio 8×03 di Game of Thrones, è stata giocata su questi due fronti. Gli Estranei hanno guidato il loro esercito contro i vivi e, finalmente, la guerra tanto attesa ha avuto inizio. Uomini, donne e anche bambini hanno deciso di combattere contro i morti; mentre altri sono rimasti nelle cripte di casa Stark.
Bran Stark non si trovava né in battaglia né nelle cripte. Il Corvo a Tre Occhi era nel Parco degli Dei sotto la protezione di Theon, quel "good guy" consapevole che il Re della Notte avrebbe poi raggiunto il giovane Stark.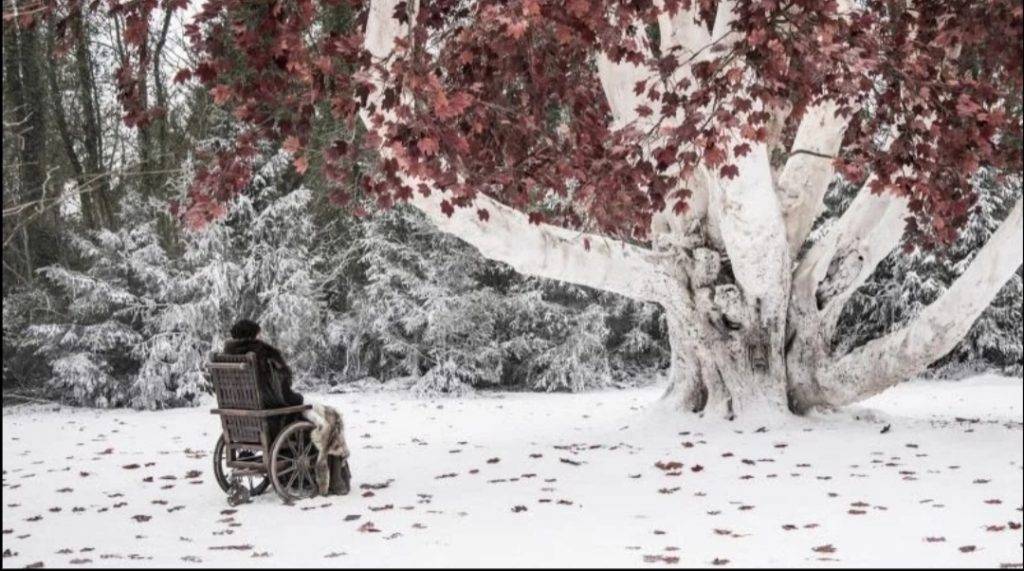 Mentre gli alleati di casa Stark erano intenti a difendere Grande Inverno dall'esercito dei morti, Bran ha sfruttato il suo dono per impersonarsi in uno stormo di corvi. Ha così osservato la battaglia dall'alto, in quel cielo scuro lontano dal sangue e dal fuoco, senza davvero prenderne parte. E se fosse stato proprio questo il suo intento?
A primo impatto si potrebbe pensare che Bran abbia deciso di non rimanere coinvolto nella battaglia. Volando sopra le teste dei soldati, il Corvo a Tre Occhi aveva una visione ben chiara di quello che stava accadendo: avrebbe così potuto informare i vivi, dando loro la possibilità di anticipare le mosse dei morti. Nei panni di quello stormo di corvi non ha però sfruttato tutte le sue capacità e conoscenze. Non ha considerato il modo in cui gli Estranei sono già stati sconfitti dai vivi e non ha nemmeno attivato le abilità che lo rendono il Corvo a Tre Occhi.
Si potrebbe quindi pensare che Bran abbia semplicemente svolto un ruolo da esca. Il suo potere non è servito alla battaglia, ma la sua essenza in quanto tale rappresentava un'arma ambita che avrebbe sicuramente attratto il Re della Notte.
L'intenzione di quest'ultimo era ormai chiara. Avrebbe ucciso il Corvo a Tre Occhi e cancellato il ricordo dell'uomo sulla Terra. Bran potrebbe così aver cercato un suo successore, qualcuno che prendesse il suo posto per conservare la conoscenza. Una volta iniziata la battaglia, Bran avrebbe quindi preso il volo in cerca di un degno successore.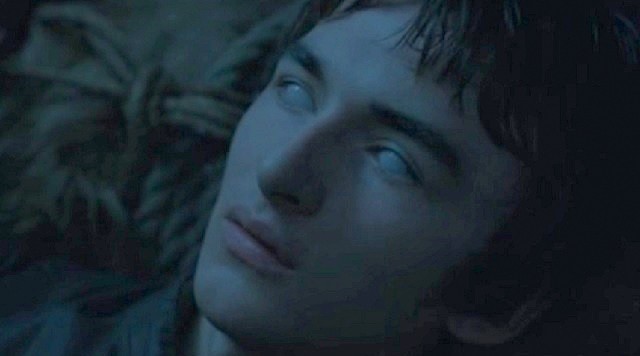 Ma il Corvo a Tre Occhi potrebbe anche aver sfruttato la sua potente conoscenza del passato per tuffarvisi nuovamente. Tra le sue abilità, infatti, va ricordata la possibilità di vedere eventi già accaduti (come la nascita di Jon Snow). Tornando indietro nel tempo attraverso i corvi potrebbe essere andato in cerca di informazioni utili per gli eventi del presente.
L'ampia conoscenza del passato avvicina pericolosamente Bran all'onniscienza. Ed è una posizione pericolosa in quanto lo rende consapevole della sequenza di eventi positivi e negativi che portano le persone al raggiungimento di un determinato ruolo nel presente. Se Jaime non lo avesse spinto dalla torre del castello quando era bambino, lo Sterminatore di Re non sarebbe potuto diventare la persona che è adesso. Questo concetto è racchiuso nelle parole che Bran dice a Theon: "Tutto ciò che hai fatto ti ha portato dove sei ora".
Per il Corvo a Tre Occhi ogni evento, positivo o negativo che sia, è importante per definire il ruolo che ogni persona gioca all'interno di Game of Thrones.
Bran potrebbe aver volontariamente deciso di non essere coinvolto nella battaglia: senza il suo aiuto i vivi non avrebbero retto a lungo e ciò avrebbe permesso al Re della Notte di lasciare il proprio esercito per raggiungere il giovane Stark. Se non lo avesse fatto in quel preciso momento, Arya non avrebbe potuto dare una conclusione alla battaglia.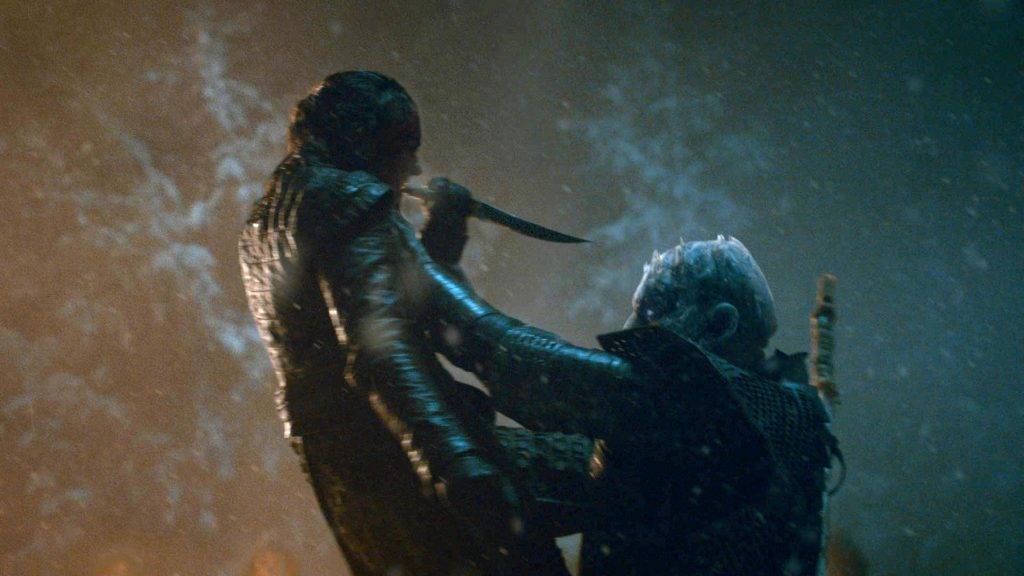 Definire il ruolo di Bran nel corso delle otto stagioni di Game of Thrones non è stato semplice e questa tendenza è ancora presente nell'episodio 8×03. Potrebbe essere stato inutile, avendo deciso di non aiutare i vivi, oppure potrebbe aver giocato tatticamente consapevole di come si sarebbe conclusa la battaglia.
E se è vero che ogni evento porta a definire il destino dei personaggi in Game of Thrones, come si concluderà il gioco dei troni ora che gli Estranei non sono più una preoccupazione?