Game of Thrones è finita. A giudicare dalle prime reazioni dal web si evince che la divisione tra scontenti e delusi non sia così schiacciante come era stato pronosticato nei giorni scorsi. Sicuramente la scelta di Bran lo Spezzato come re dei sette Regni è stata il boccone più indigesto da inghiottire, considerato che la morte di Daenerys dopo l'exploit terroristico del precedente episodio non era neanche quotata alla Snai, così come Sansa ai vertici della Lega e Jon che boh, per il contributo che ha dato a questa stagione poteva anche sedersi in un angolo a disegnare il suo albero genealogico nella speranza di capirci qualcosa, e comunque non ci saremmo accorti della sua assenza.
Prima di delirare però vogliamo ricordarvi di non perdere la nostra recensione di Game of Thrones 8×06, la trovate qui.
Tolte le cose che ci premevano di più: Tyrion che sopravvive e finalmente torna il vecchio Grande Puffo saggio di un tempo, Bronn che ottiene il suo promesso e meritato castello (meritato perché? E chi lo sa? Tanto senso in questa stagione non ce n'è stato, per cui chissenefrega, una promessa è una promessa e alla fine Bronn ci è sempre stato un sacco simpa!) e Ghost che ha finalmente ricevuto il sospirato saluto che è mancato negli scorsi episodi, spezzando più cuori di Podrick nei bordelli di Approdo del Re. Ora non ci resta che esaminare e provare a metabolizzare tutti insieme questa cosa di Bran il "ciapapolvere" che vince tutto in Game of Thrones senza fare nulla.
In molti hanno odiato questa scelta, altri avvalendosi del "eh ma lui tutto vede e tutto sa, quindi è la scelta più giusta per evitare di dar fuoco ad altre città in nome di una sedia brutta e scomoda che il mio falegname con 30 mila lire la faceva meglio" si sono convinti che infondo era la scelta più accomodante.
E se ci fosse una terza teoria su Bran? Quello che sa chi ha ucciso Kennedy ma comunque non ce lo dice?
E se Bran fosse in realtà un raffinato genio del male? Un abile stratega alla Frank Underwood che senza metterci la faccia (mica facile da vedere tra l'altro, confuso tra la carta da parati, mimetizzato in giardino, dimenticato in giro peggio del buono per la confezione formato famiglia di Sofficini Findus che danno al supermercato nel weekend!) ha portato a casa il primo premio?
#Deliriamo insieme un'ultima volta dunque e individuiamo insieme i segreti che hanno portato al successo lo zaino Invicta più scaltro di Westeros.

1) HA SEMPRE TENUTO LA BOCCA CHIUSA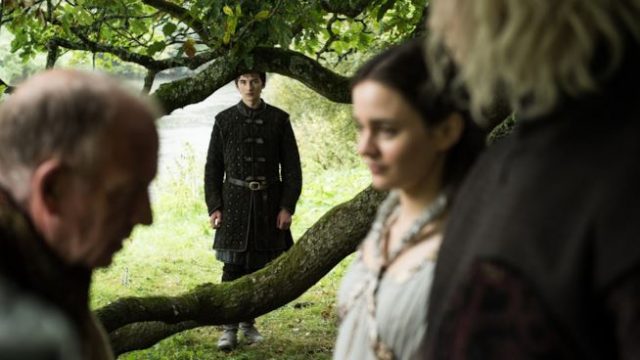 Bran vede qualsiasi cosa, questo ci è stato spiegato molto chiaramente tempo fa, ciononostante non si è sprecato a inviare corvi nel tentativo di avvertire consanguinei o amici delle disgrazie imminenti. Perché farlo se poteva liberarsi di un po' di sana concorrenza senza muovere un dito? Ma quale dito? Almeno svegliarsi dal quarto pisolino pomeridiano? Ha scoperto il più scottante dei segreti di Westeros ma si è ben guardato dall'essere lui stesso a rivelarlo, benché ne avesse mezzi e autorità.
Perché farlo se poteva farlo divampare peggio di un incendio in California affidandolo alla triade gossippara Sam-Jon-Sansa? Ha lasciato che la bomba s'innescasse e provocasse la prevedibile catena di conseguenze che ha poi portato all'inevitabile rivalità tra Stark e Targaryen, con Jon nel centro che non sa a che squadra appartiene, ma non siamo neanche sicuri che sappia a che sport sta giocando.
2) LE GIUSTE ORE DI SONNO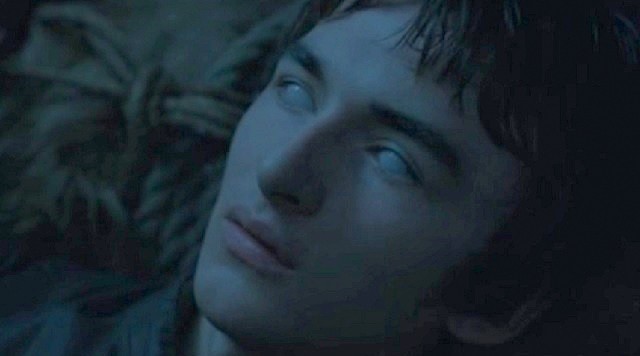 Fosse solo questo il più infido dei modi con cui ha conquistato il potere, forse potremmo anche bypassarlo… e invece no. Il genio, perché di genio si tratta, è sopravvissuto agli attacchi più spaventosi dello show semplicemente dormendo. Voglio dire, prima che avesse un crollo psicotico siamo rimasti tutti strabiliati da Daenerys e dalla sua diplomazia fatta di crocefissioni e barbecue improvvisati sui campi di battaglia, così come da Cersei, che ha disintegrato il tempio di Bailon piuttosto che presentarsi a pagare una multa, ma il giovane Stark però ha saputo fare di meglio per salvarsi la pelle.
Durante l'attacco da parte dello spaventoso Night King all'interno della casa albero del primo Corvo a Tre Occhi, attacco per giunta causato da lui che non ha saputo farsi i fatti suoi anche se il vecchio lo aveva avvertito che tanto va la gatta al largo che si becca una geolocalizzazione forever sull'avambraccio, ne è uscito tutto intero schiacciando un poderoso pisolino mentre la povera Meera lo trascinava faticosamente per mezzo bosco inseguita dalle peggio creature e Hodor (un minuto di silenzio per favore), il Corvo Senior, folletti, elfi natalizi e parenti simili ci lasciavano le penne e pure male.
E se fosse stata anche quella una mossa calcolata per ottenere il potere onnisciente per capire come arrivare al trono spiando gli "avversari"?
Ammazzare il vecchio e soffiargli il posto? Bran, vecchia volpe, forse già allora dovevamo intuire qualcosa sul tuo conto.
3) LA FINTA UMILTÀ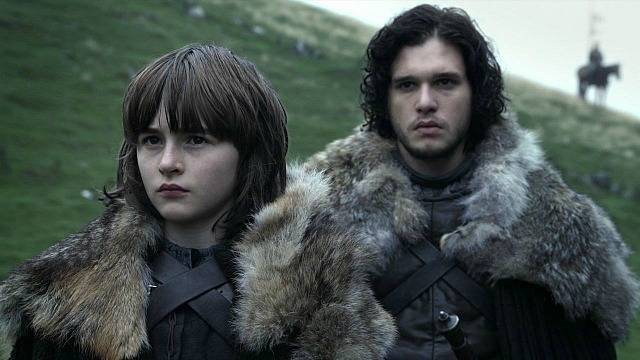 Eh sì, perché ammettiamolo, ci avevamo creduto tutti. Quante volte nelle passate stagioni gli hanno fatto notare che, in quanto ultimo erede maschio di Ned Stark, gli spettava Grande Inverno? E lui giù a dire: "No grazie, passo". "Brandon Stark, chi? Facciamo così, ci dormo su e poi vi so dire!". Avevamo scambiato la sua riluttanza per umiltà, abnegazione a qualsiasi sorta di potere monarchico e una preferenza a uno stile di vita più spirituale. Che sciocchi figli dell'estate che siamo stati, il ragazzo aveva semplicemente puntato più in alto, solo che non lo avevamo capito!
4) LA VENDETTA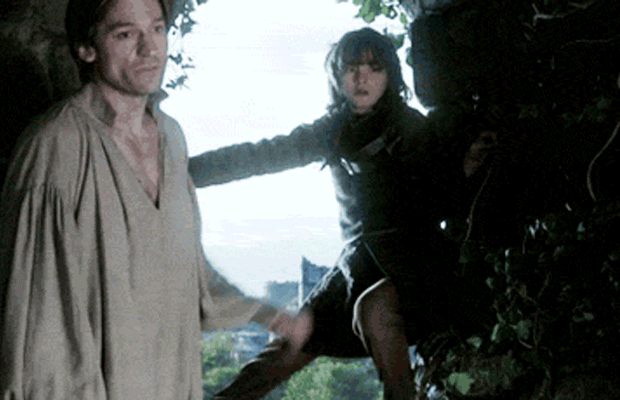 Si è preso pure quella se ci pensiamo bene. Proviamo a immaginare la faccia di Cersei, adesso, già piuttosto perplessa dall'averci lasciato le penne non per un intero edificio crollatole sulla testa ma per soli quattro mattoni mal caduti, quando scopre che a soffiarle il trono non è stata la bionda Targaryen, nemmeno quel pazzo di Euron Greyjoy o quella frigidona di Sansa, bensì il bambino che ha fatto defenestrare da Jaime dieci anni prima. Un pensiero sentito al più stupido dei Lannister a cui spetta un purgatorio fatto di "te l'avevo detto che dovevi ucciderlo!" (Cersei è sicuramente del Cancro!), che durerà fino alla fine dei tempi.
5) L'IRONIA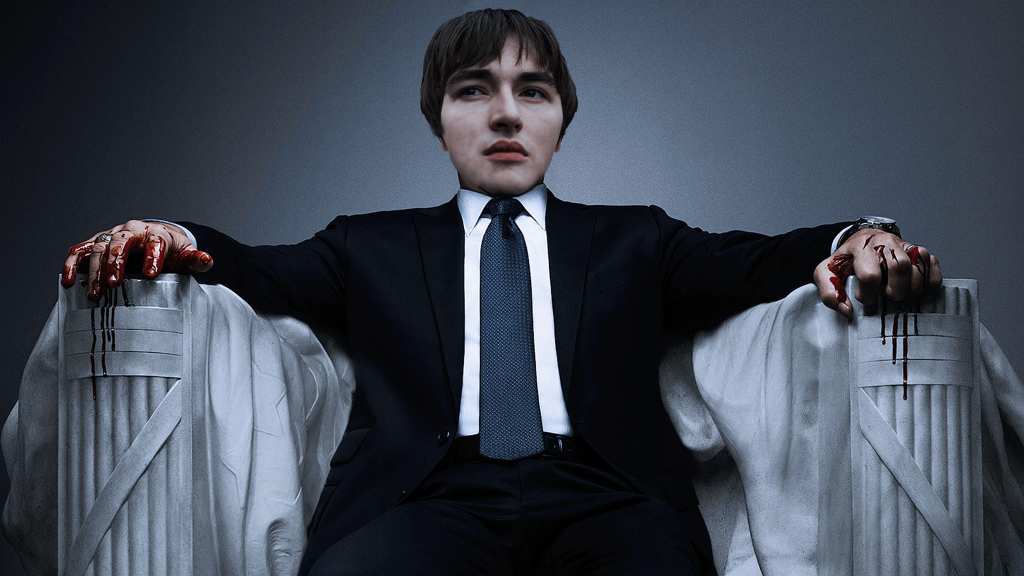 E perché no? Va bene che Bran ha sempre avuto la verve di un sottopentola, ma mica tutta l'ironia va lasciata per forza a quella sagoma dello zio Tully! Ci vuole una buona dose di sense of humour (quello inglese ovviamente che non capisce mai nessuno) per farsi una notte al freddo pur di non perdere l'incontro con l'uomo che ti ha storpiato solo per dirgli… no aspettate? Cos'è che gli ha detto alla fine?
Così come sorprendere quel buontempone di Tyrion che, convinto di spiazzare tutti i presenti con la candidatura del giovane Stark, lui compreso, a re dei Sette Regni, si sente rispondere dallo stesso un "ti pare che venivo sennò?", levando al povero Lannister l'ultima speranza di avere a che fare con un sovrano dall'età sottile.
Un'era si chiude, una grande avventura volge al suo termine, ma chi lo sa: forse non per sempre. Magari tra dieci anni qualche coraggioso, sperando non facciano di nuovo Benioff e Weiss di cognome, riprenderà in mano il materiale di Martin e tornerà a riempirci gli account Instagram di meme incredibili. Forse per allora Bran avrà dormito a sufficienza e magari avrà anche voglia di dirci dove diavolo è finito Drogon.