Che Game Of Thrones ormai sia diventata un fenomeno mediatico al di là della storia in sé non è una novità, non stupisce quindi che continui ad essere al centro dell'attenzione comune.
Solo la HBO sa cos'ha dovuto affrontare nel tempo per merito (o a causa) di Game Of Thrones e le dichiarazioni degli attori di certo non aiutano a fare chiarezza.
Gli attacchi hacker che hanno colpito la Serie nel tempo (sia per la quinta che per la settima stagione) hanno fatto sì che le voci sulle più disparate strategie di difesa dell'emittente si diffondessero.
Le domande si moltiplicano ogni giorno che passa.
Una delle indiscrezioni più segnalate è stata che HBO avesse deciso di preparare più finali diversi, in modo che se per caso ne fosse stato hackerato uno ci si sarebbe potuti appoggiare ad un altro inedito. Questo tipo di strategia è stata presto messa da parte e smentita soprattutto a causa del notevole aumento di budget che comporterebbe (leggi qui i dettagli). Inoltre nessuna delle dichiarazioni dei protagonisti aveva fatto pensare che questa soluzione fosse stata veramente presa in considerazione, fino a pochi giorni fa a seguito di un'intervista ad Emilia Clarke.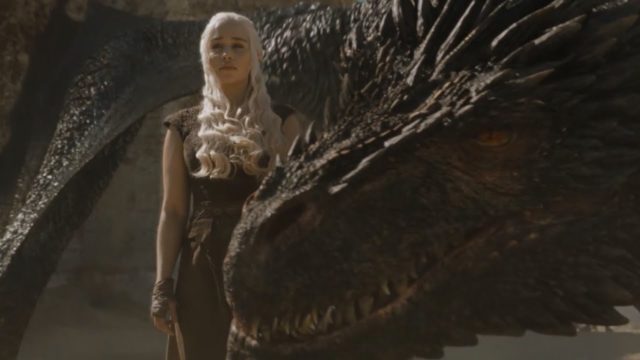 L'interprete della Madre dei Draghi ha infatti dichiarato che HBO ha impartito regole piuttosto ferree sul set di Game Of Thrones e lo ha spiegato con queste parole:
"Quest'anno abbiamo un divieto di utilizzare i social media sul set e per quel che riguarda le riprese perché la gente deve smettere di rovinare lo show, è davvero frustante che questo accada ogni anno. Gli showrunner hanno scritto una serie di finali diversi, quindi nessuno dei membri del cast sa quale sia il finale reale al 100%.  Se ci sarà qualcosa che uscirà in anticipo, qualunque informazione, non credeteci perché probabilmente non è vero".
Quello che dice Emilia Clarke va in netta contrapposizione con le ultime indiscrezioni su questa ipotesi.
Forse è stata Emilia a decidere di alzare un po' di polverone in modo che anche gli hacker si sentissero confusi come siamo noi adesso?