L'ottava e ultima stagione di Game of Thrones è attualmente nelle fase di riprese. La HBO, emittente della Serie Tv, ha recentemente confermato che i nuovi episodi torneranno nel 2019 (ne abbia parlato qui!). Nonostante la lunga attesa da affrontare, l'hype di molti fan è già alle stelle. Tra spoiler, nuove immagini dal set e dichiarazioni di attori del cast, possiamo dire che argomenti di cui parlare già ce ne sono.
Giusto per aumentare l'entusiasmo dei fan, è stato creato un contest per permettere ai più fortunati di partecipare alla première dell'ottava stagione di Game of Thrones. Ma non è finita qui! I vincitori del contest potranno anche incontrare il cast della Serie!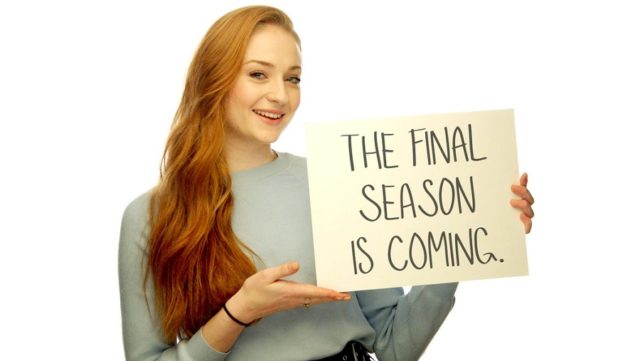 Questo contest è promosso da Omaze, un'organizzazione conosciuta per questo tipo di campagne. Partecipare è molto semplice: basta andare sul sito dell'organizzazione e fare un'offerta in favore di NEXT for AUTISM, un'associazione no-profit che, invece di incentivare la ricerca, ha deciso di sfruttare il potenziale delle persone affette da autismo per la creazione di programmi innovativi che meglio si possano adattare al loro stile di vita.
Sul sito di Omaze, in base al valore della donazione effettuata, si hanno diverse possibilità di vincere due biglietti per la première dell'ottava stagione di Game of Thrones. Ecco il rapporto tra il valore della donazione e le entries nel contest:
100 entries a $10
250 entries a $25
1,000 entries a $50
2,000 entries a $100
2,500 entries a $250
5,000 entries a $500
10,000 entries a $1,000
25,000 entries a $2,500
50,000 entries a $5,000
La descrizione del contest recita:
La lunga attesa per l'ottava stagione è straziante… e sarai lì quando finalmente accadrà! Tu e il tuo amico più fortunato potrete partecipare alla première esclusiva, incontrare il cast di Game of Thrones ed essere tra i primi che vedranno l'inizio della storia dell'ultima stagione. In qualità di Primi del Vostro Nome (probabilmente) e Vincitori della Dream Experience, potrete sedervi accanto ai Lannister, riunirvi con gli Stark e parlare di draghi in compagnia della (o dei?) Targaryen. Al volo e all'hotel ci pensiamo noi!