Attenzione: evitate la lettura se non volete imbattervi in spoiler sulla 6×09 di Game of Thrones. 
Il sangue, la morte e la rivoluzione. Due bastardi, una donna, una battaglia e una nuova era in arrivo. Si potrebbe sintetizzare così la 6×09 di Game of Thrones, ma sarebbe riduttivo. Troppo riduttivo. Un episodio epico che entrerà nella storia della serialità televisiva merita un racconto differente. Lo affronteremo da tre punti di vista. Tre come i protagonisti assoluti dell'episodio. Tre come le visioni diverse di una guerra. Tre come i destini delle anime che si sono incrociate nel campo di battaglia della vita. Un atto d'eroismo. Un ultimo atto. Una rivoluzione.
L'epicità: la Battaglia di Jon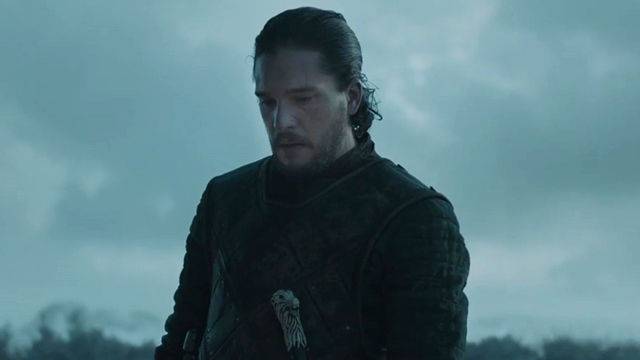 Jon Snow è un uomo che si sente sconfitto dalla vita anche dopo esser resuscitato ed aver vinto eroicamente una guerra. Sente di non aver più niente da perdere, e in fondo è questo il suo punto di forza più grande. Jon ha smesso di combattere per se stesso: la sua rinascita è una causa di forza maggiore. Un bene necessario, non un'esigenza personale.
Si affida all'istinto, più che alla ragione. Si aggrappa alla furia cieca di un bastardo reietto, alla disillusione di un lord comandante tradito e al coraggio di un eroe destinato perennemente alla guerra. L'istinto è l'arma a doppio taglio che lo spinge verso una battaglia persa sui tavoli dei tattici e lo trascina verso la vendetta dell'unico bastardo nobile sceso in campo. La solitudine lo accompagna a testa alta, senza meschinità né paura. Ha affrontato la morte e la affronterà ancora: schiacciare Ramsay Bolton, al confronto, è stato un gioco da ragazzi. L'epicità dell'eroe romantico delinea su di lui un'aura luminosa in mezzo al fango dal quale riemergerà sempre a fatica.
Jon ha perso un altro fratello, è più lontano da una sorella e ora può dire di aver vinto l'ennesima battaglia ed aver ritrovato casa sua. Per quanto tempo? Il suo destino, probabilmente, sarà ancora lontano da Grande Inverno.
L'ultimo atto: la Battaglia di Ramsay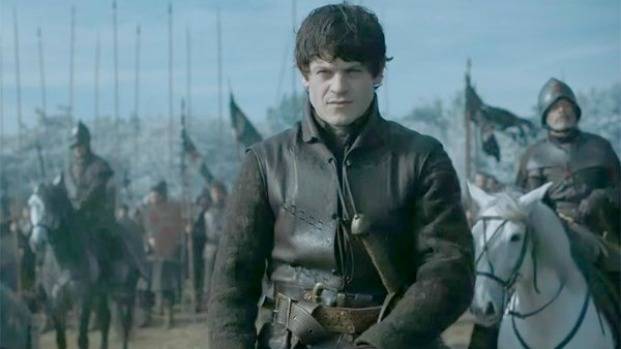 Ci sono molti per interpretare il ruolo del bastardo: Ramsay Bolton ha scelto il peggiore, trovando la morte che meglio lo identifica. Una fine che ha cercato involontariamente fin dal momento in cui ha ucciso suo padre. Ramsay si è immerso in un loop compulsivo autodistruttivo di isolamento ragionato, preferendo le (il)logiche personali alle logiche politiche. Ha perso tante, troppe occasioni, trovandosi totalmente isolato nel momento peggiore, nell'unica fase nella quale un imprevisto calcolabile ha posto il suo esercito in svantaggio numerico.
Jon è un bastardo e lui l'ha rimarcato continuamente svincolandosi impropriamente dalla definizione. L'ha provocato sadicamente e ha aizzato contro di sé il branco affamato della vita, alla ricerca continua di un riequilibrio esistente persino nel mondo cinico di Game of Thrones. Ha affrontato meschinamente il nemico. Si è nascosto. Ha guidato un esercito rimanendo in ultima fila. Ha combattuto a testa bassa. È morto meritatamente, portando con sé il disonore di una casata che ha fatto del terrore l'unica arma. La scalata al potere è un ragionamento cinico, non solo una guerra brutale. Ramsay, a differenza di Jon, non riscatterà mai un'esistenza da bastardo reietto. Lui non è altro che cibo per cani.
La rivoluzione: la Battaglia di Sansa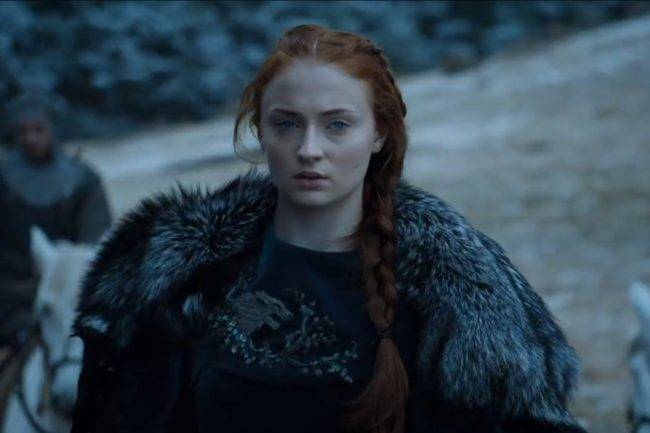 Sansa è il compromesso perfetto tra Jon e Ramsay. Nel gioco dei troni si vince o si perde, si vive o si muore e il bene deve portare con sé il male. Sempre che esistano, le ultime due definizioni. Sansa l'ha capito fin troppo bene e sei stagioni di immani sofferenze ne hanno fatto la giocatrice perfetta.
Ricordate la ragazzina che ha visto morire il padre? E quella massacrata da Joffrey, Ramsay e chiunque abbia fatto di tutto per distruggere ogni suo pilastro? Non è morta. Non morirà mai. Ma è cresciuta enormemente. Sansa è un seme germogliato grazie alle lacrime e al sangue. Ora sorride. Finalmente sorride. È viva e in gioco, più che mai. Sansa è diventata una regina cinica e allo stesso tempo sensibile. Manipolatrice e coerente. Approfittatrice e vincente. Ha concretizzato una prima vendetta riportando gli Stark a Grande Inverno con meriti che equivalgono a quelli del fratello e si troverà ora di fronte ad una scelta di vita, la più importante: essere una Stark interpretando lucidamente la violenza della disillusione, oppure abbracciare definitivamente le forze oscure coniugate all'ambizione. Il potere è una droga che crea dipendenza, d'altronde. Ramsay continuerà a vivere dentro di lei? I fini giustificheranno dei mezzi poco ortodossi? Restaurazione o rivoluzione?
Una rivoluzione, intanto, si è già concretizzata: anche al Nord le donne diventano l'incarnazione più pura del potere d'ultima generazione. Come Daenerys con Yara ad Essos in fondo, protagoniste di un accordo tutto al femminile nel quale le parole "no more" segnano un solco e potrebbero abbracciare idealmente la stessa Sansa, seppure intendendolo in modo diverso. Chissà quale.
Non possiamo sapere quando, non possiamo sapere come, ma una cosa è certa: Sansa è più regina di quanto Jon sia re e prima o poi dovranno fare i conti con questo. Diffidenti, l'uno nei confronti dell'altro. Uniti, fino ad un certo punto. Il potere non è un affare che riguarda gli eroi, purtroppo. Coinvolge sopratutto chi riesce a portare dalla propria parte una pedina infima come Ditocorto. Oppure chi ha la forza di non commettere gli stessi errori del padre, come nel caso di Daenerys e Yara.
Il sangue, la morte e la rivoluzione. L'ordine degli eserciti e il caos della guerra. Gli eroi, i bastardi, i vincitori e i vinti. I vecchi uomini e le nuove donne. Game of Thrones è un ciclo perenne nel quale tutto si trasforma per essere coerente con se stesso. La Battaglia dei Bastardi è finita e una nuova era è iniziata. To be continued, per fortuna.
Antonio Casu 
Ringraziamo i nostri partner di  Game of Thrones – Italy, Game Of Thrones fans page -ITA- , Game of Thrones ITALIA , L'immane disgusto di Varys nei confronti dell'umanità. Team Sansa