Cole Sprouse, che molti conoscerete come Cody di Zack e Cody al Grand Hotel, ma che avrete amato nel ruolo di Jughead Jones in Riverdale. Forse alcuni di voi lo ricorderanno anche per aver interpretato Ben Geller figlio di Ross e Carol in Friends. L'attore in questi giorni ha condiviso la sua teoria spiegando perché il suo personaggio nell'amata sitcom sia stato a poco a poco messo da parte fino a sparire. La colpa secondo Cole è tutta di Ross, il suo immaginario padre in Friends e della sua poca presenza: "I critici sarebbero d'accordo sul fatto che Ross non sia mai stato il padre più presente al mondo e quindi non mi sorprende troppo", ha dichiarato.
Cole spiega anche perché era l'unico Sprouse a interpretare Ben quando lui e suo fratello gemello, Dylan Sprouse, avevano condiviso ruoli precedenti: "In Friends, ad esempio, il mio ruolo non era troppo presente. Avevano davvero bisogno di assumere uno solo di noi perché entrambi eravamo incredibilmente costosi". Durante un'apparizione su The Late Show With Stephen Colbert, la star di Riverdale ha ammesso di essersi innamorato della Aniston sul set: "Ricordo di sentirmi così intimidito dalla mia cotta per lei che ho completamente cancellato e dimenticato ogni singola delle mie battute e lei mi ha solo fissato e stava aspettando".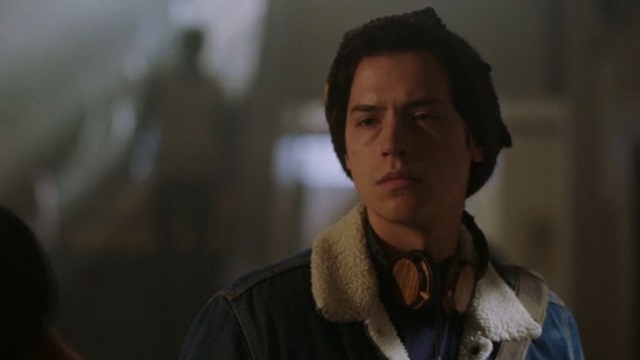 In poche parole quello che possiamo desumere dalle parole di Cole è che Ross ha perso la custodia del figlio a favore della ex moglie Carol e questo è il motivo per cui dal dodicesimo episodio dell'ottava stagione in poi il piccolo Ben Geller non compare più in Friends. Questo ovviamente non viene mai chiarito nella Serie Tv sono solo piccole teorie a cui hanno accennato i fan su Reddit.