Sono entrambi un po' nerd, romantici ed estremamente puntigliosi. Ted Mosby e Ross Geller sono due dei personaggi più amati delle Serie Tv comedy degli ultimi anni. Li abbiamo visti progettare le loro vite insieme alle donne dei loro sogni, correggere senza troppe formalità i loro amici e parlare di architettura e di paleontologia come fossero le discipline più interessanti del mondo. Ma Ted Mosby e Ross Geller sono davvero così simili?
Prendiamo innanzitutto a oggetto i loro rapporti di amicizia. Nel trio maschile di How I Met Your Mother composto da Ted, Barney e Marshall, il primo rappresenta una sorta di Jolly. Ted Mosby dà all'amicizia un valore altissimo ed è fuori questione che sia Marshall che Barney lo considerino il loro migliore amico. Nell'assunto secondo il quale, in amicizia, un trio rappresenta il rapporto che due persone stringono avendo il legame con una terza persona in comune, Ted rappresenta quella persona. Marshall e Barney non sarebbero mai stati amici se a unirli non ci fosse stato Schmosby. Lo stesso vale per Ross e Joey in Friends.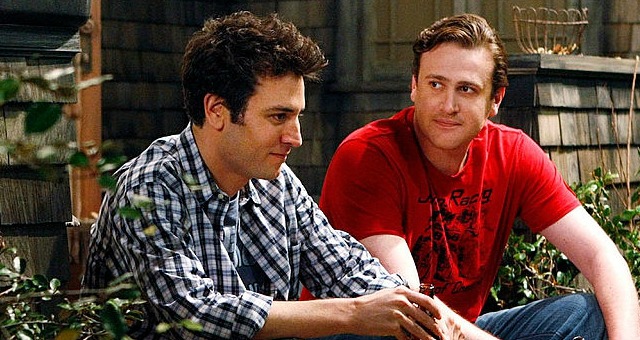 Il nucleo che li tiene legati è senza dubbio Chandler ed è lui a essere considerato dagli altri due il "migliore amico". Il centro. In alcuni casi Ross dà l'impressione di lasciarsi trasportare dagli eventi. Il fatto che abbia un cuore grande è evidente e sembra non voler mai essere la fonte del malcontento di qualcuno, anche se questo significasse il suo, di malcontento. La stessa riflessione sui due vale sul piano sentimentale. Quando Barney confessa a Ted di aver passato la notte con Robin, Ted non esita a chiudere i rapporti con lui, e dovrà passare del tempo perché accetti di riammettere Stinson nella sua vita dopo la violazione del Bro Code. É invece vero che quando Ross sorprende Joey e Rachel a baciarsi, dopo un primo attimo di smarrimento lo vediamo forzare un atteggiamento comprensivo e fingere entusiasmo per la loro liaison.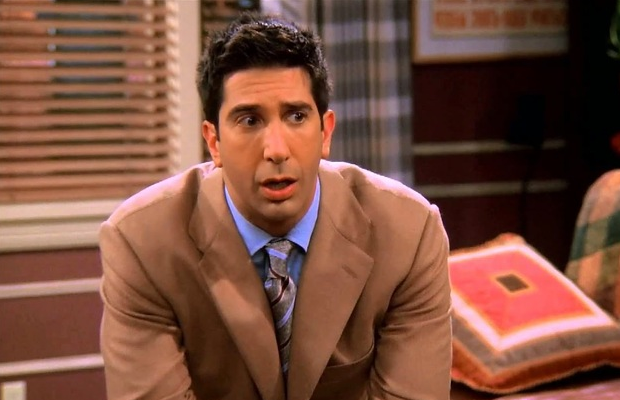 Ross decide persino di organizzare un'imbarazzante cena a quattro con la sua fiamma Charlie, (che Joey gli aveva soffiato sotto al naso per poi rendersi conto di non avere niente in comune con lei) Joey e Rachel. L'episodio in questione è il 10×02, intitolato "The One Where Ross Is Fine", proprio perché quest'ultimo passa gran parte dell'episodio a ripetere (probabilmente nel vano tentativo di auto-convincersi) di star bene e di non aver nessun problema con Rachel, la Sua Rachel, e Joey. Una delle maggiori differenze tra Ted Mosby e Ross Geller risiede, infatti, nel modo di vivere le loro storie d'amore.
Ted è senza ombra di dubbio innamorato dell'amore. É chiaro sin da subito che il sogno di Ted sia di avere dei figli ed essere un marito. Il fatto di aver amato alla follia Robin non ha rappresentato per lui una zavorra sentimentale. Ogni altra donna che entrava nella sua vita era una potenziale compagna di vita.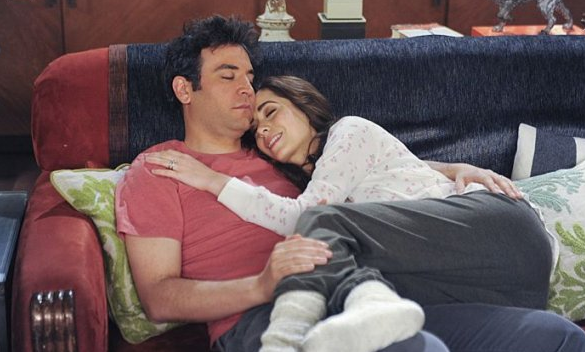 Alle sue nozze con Tracy siamo piuttosto sicuri che Ted abbia pronunciato il nome giusto. Anche se sicuramente Robin era li, presente al suo matrimonio. E se la madre dei suoi figli non fosse morta siamo sicuri che Ted sarebbe tornato da Robin? L'amore infinito che il buon Mosby nutre nei confronti dell'amore stesso è simile a quello che prova Ross, ma per Rachel. Dal momento in cui nella 1×01 Rachel fa il suo ingresso al Central Perk con il vestito da sposa, tutto l'amore che Ross aveva provato per lei ai tempi della scuola lo travolge di nuovo e più forte ancora.
Si ha l'impressione che da quel momento in poi, nel bene e nel male, Rachel sia già l'amore della sua vita. Certo, Ross aveva sposato Carol e da lei aveva già avuto un figlio, ma questo perchè considerava Rachel fuori dalla sua portata ed erano passati anni dal loro ultimo incontro.
Nel momento in cui lei riappare per magia nella sua vita, si capisce che per Ross non esiste nessun'altra, esiste solo Rachel. Seppure Mosby e Geller abbiano dei tratti caratteriali per molti versi affini, nel loro modo di rapportarsi ai sentimenti mostrano inclinazioni del tutto differenti. Ted ha piena consapevolezza di quello che desidera dalla vita e lo persegue senza sosta, quasi fino a ricordarci una Charlotte York di Sex And The City prima dell'incontro con Trey MacDougal. Ted compra una casa in cui crescere una famiglia assai prima di avere qualcuno con cui condividerla, così come Charlotte decide che entro un anno dovrà essere sposata.
Entrambi poi ottengono quanto desideravano, mentre per Ross la strada verso la felicità è sempre stata lastricata dalle sue insicurezze. Lui voleva Rachel, certo, ha accettato di sposare Emily, ma solo quando le cose con la donna dei suoi sogni sembravano irrimediabilmente compromesse.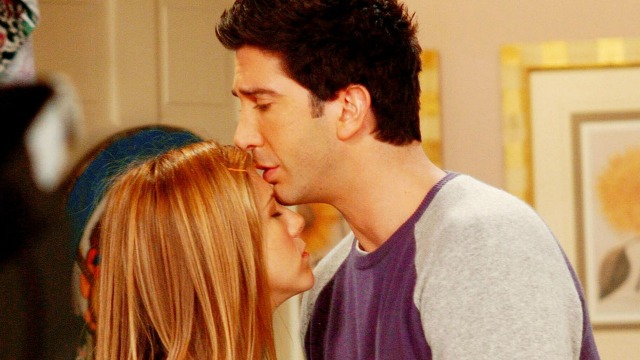 La scena in cui Ross sbaglia il nome durante la celebrazione del suo matrimonio con Emily è entrata di diritto nella storia delle SerieTv, ma rappresenta una chiara opera di sabotaggio da parte di Geller che inconsciamente sapeva di stare commettendo uno sbaglio. Ma anche in questo caso Ross si fa trascinare dagli eventi e sposa ugualmente Emily, pur amando Rachel. Per non deludere nessuno. Ogni relazione di Ross è stata dirottata in favore dei suoi sentimenti per Rachel, mentre Ted, pur amando Robin nel profondo, avrebbe comunque sposato prima Stella e poi Tracy.
Insomma, oltre l'atteggiamento saccente e buffo, Ted Mosby e Ross Geller danno l'impressione di vivere i sentimenti in maniera molto differente e di porsi rispetto alla vita con spiriti molto diversi tra loro.