In 10 anni e 10 stagioni Friends ci ha regalato 236 episodi. Alcuni di essi sono indimenticabili e di altri, come il finale di serie, si parla ancora oggi. Ogni puntata ha contribuito a rendere questa serie una parte importante del panorama televisivo e, più in generale, della cultura del mondo dell'entertainment.
La serie è infatti rimasta iconica per molti aspetti: dalla sigla I'll Be There for You alla rottura di convenzioni sociali. Basta pensare alla rappresentazione di un matrimonio gay o alla presentazione di un personaggio transessuale. Per quegli anni è stato davvero rivoluzionario.
Nonostante questo aspetto indubbiamente positivo, Friends non è però priva di difetti. Nei 236 episodi trasmessi ce ne sono alcuni che vorremmo dimenticare, perché non riusciti o perché non hanno aggiunto nulla alla trama della serie. Eccone 5 che vorremmo non aver mai visto.
1) The One with the Evil Orthodontist (1×20)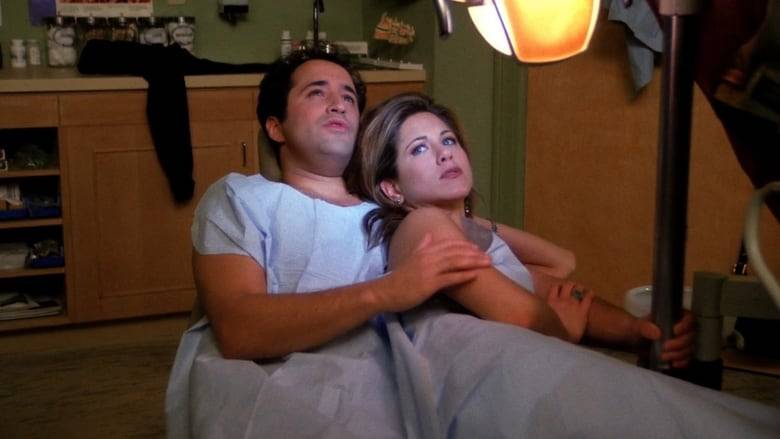 Questo episodio è semplicemente assurdo. In questi 20 minuti di puntata Rachel frequenta Barry, il suo ex-fidanzato che ha lasciato all'altare. Le cose sembrano anche andare bene, fino a che Mindy, l'attuale compagna di Barry, chiede a Rachel di farle da damigella d'onore.
Quando le due confessano di aver avuto entrambe una relazione con Barry durante il fidanzamento, decidono di fargliela pagare dipingendolo come un uomo viscido.
Nel momento in cui si trovano davanti a lui, Mindy decide comunque di sposarlo. Ed è proprio qui che si nasconde l'assurdità dell'episodio: per 20 minuti Barry viene mostrato per l'uomo che è, ma alla fine ne esce in ogni caso vincitore. Questa puntata non aggiunge nulla alla storia di Friends: pone definitivamente fine ai rapporti tra Rachel e il suo ex. Una fine che in realtà era già stata percepita dal pubblico.