12. Sophie Turner (Game of Thrones)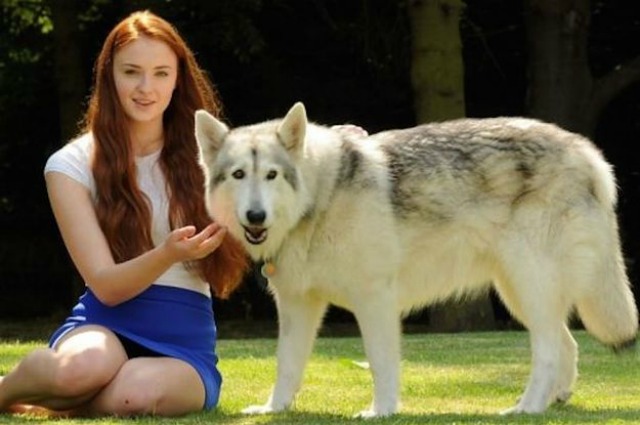 Passiamo ora, per gli ultimi due punti, a degli animali che ci sembrano un po' più normali, rispetto agli altri, ma che comunque mantengono la loro peculiarità. Questa poi, nello specifico, è probabilmente la storia più nota all'interno del mondo delle Serie Tv, e riguarda proprio la bellissima Sansa Stark… Cioè, Sophie Turner.
L'attrice di Game of Thrones ha infatti pensato bene di adottare il suo metalupo, che nella Serie Tv risponde al nome di Lady, dopo che è stato tagliato fuori al secondo episodio. Ora questo bellissimo animale si chiama Zunni, ma in pochi sanno che, più che un lupo, si tratta di una razza di cane particolare: il nothen inuit.