Ci sono alcuni prodotti televisivi divenuti assoluti cult ed enormi successi oltreoceano, oltremanica, insomma… fuori dai nostri confini, ma che hanno miseramente deluso come ascolti e critica in Italia. Dai casi più eclatanti e inspiegabili quali Mad Men o Boardwalk Empire (assoluti capolavori), fino alla sfilza di serie low budget mai considerate dal pubblico del Belpaese, oggi vogliamo parlare di una serie Fox che negli USA ha convinto tutti, battendo record di ascolti e imponendosi con forza nel mercato: EMPIRE.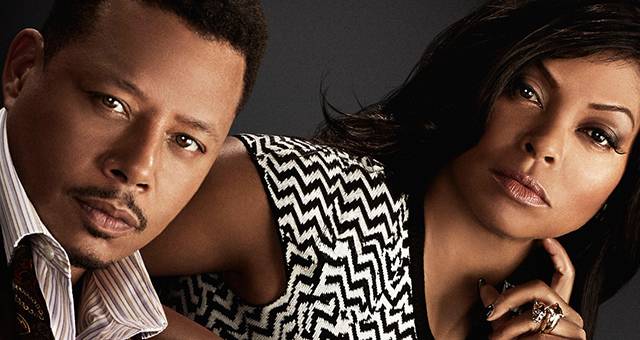 La serie statunitense, ancora in corso, ha visto la luce nel 2015 ed è ormai arrivata alla sesta stagione, che sarà anche l'ultima. Le prime 5 infatti ci hanno portati a conoscere intrighi, segreti, passato, presente, luci ed ombre della famiglia Lyon. Una dinastia, come piace loro definirsi, di artisti total black, dall'anima soul e afroamericana, dai modi da gangster dei bassifondi di Philadelphia e dall'amore folle per denaro e successo. Il patriarca della stirpe Lyon è infatti Lucious, interpretato egregiamente dal candidato all'Oscar Terrence Howard, un ex giovane spacciatore e malavitoso evaso dalla strada e da una vita di stenti grazie alla sua determinazione, a una cattiveria a tratti mostruosa, ma soprattutto grazie alla musica. Ed è proprio questa la grandezza di Empire, ovvero porre le radici di una storia fondamentalmente vicina al thriller e al noir nella musica che più di tutte affascina e rappresenta l'orgoglio afroamericano: il rap. Con più di qualche spolverata di soul.
I'll do anything for the power. The power of Empire!
Uno degli slogan dei Lyon è proprio questo, fare di tutto per mantenere il potere e farlo per il bene della società. Empire, infatti, non è solo il titolo dato dai creatori Lee Daniels e Danny alla serie, ma è anche il nome della società di produzione di cui il patriarca Lucious è fondatore e direttore. Dopo aver sfondato in prima persona come cantante e rapper, il Lyon per eccellenza ha monopolizzato il mercato anche dietro la scrivania.
Riuscendo in tutto questo grazie all'aiuto dei tre figli maschi: Andre, braccio destro del padre, anello debole della famiglia per quanto riguarda il talento sul palco ma punto di forza quando si tratta d'affari; Jamal, figlio di mezzo, fenomeno del pop, anticonformista, impegnato nella lotta per i diritti della comunità LGBTQ e sempre in contrasto con il genitore che non ha mai accettato la sua omosessualità; Hakeem, minore dei tre, scheggia impazzita, incontenibile rapper in ascesa dall'ambizione folle e dalla bravata facile.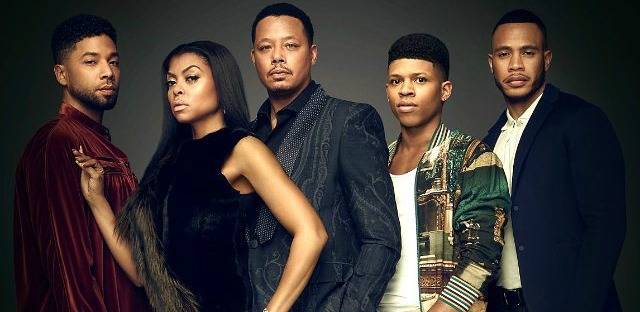 My life. My choice. My mistakes. My lessons. Not your business

Cookie Lyon
La citazione è di quelle forti, di quelle da girl power, insomma una da Cookie Lyon. Perché dietro ogni gangster family che si rispetti, deve esserci una matriarca, una leonessa, pronta a difendere i suoi cuccioli. Cookie è una madre dai modi non convenzionali, capace di ogni cosa pur di regalare ai suoi figli, e al suo amore più grande Lucious, potere, gloria, soldi, una vita da sogno. Complice dei fasti malavitosi del marito, dopo aver passato ben diciotto anni dietro le sbarre, tornata più forte che mai sia tra le mura di casa e sia nel mondo del business nel quale è la regina indiscussa, diventa il personaggio femminile tra i più forti mai incontrati in tv (qui le altre badass seriali), sia miccia che fiamma dell'intero plot della serie.
Un personaggio da amare e una macchina da citazioni e meme su Instagram, almeno in patria. Portata sulla scena dalla iconica Taraj P. Henson, vincitrice anche del Golden Globe grazie al suo lavoro nei panni della madre Lyon.
Un prodotto impreziosito dalla colonna sonora, la quale diventa protagonista e crea un connubio perfetto tra carriere nello spettacolo dei protagonisti e le loro dinamiche interpersonali mai facili, tra tradimenti, pugnalate alle spalle, scheletri nell'armadio, omicidi.
Una scena musicale esaltata anche da guest star ricorrenti e dal curriculum unico: Snoop Dog, Timbaland, Courtney Love, Rita Ora, Jason Derulo, Pitbull, Alicia Keys, la lista è incredibile e lunghissima (e prosegue con tutte le rockstar apparse in serie tv qui). Ma le comparsate di lusso e i cameo vengono anche da Hollywood: Marisa Tomei, Cuba Gooding Jr. e Forest Whitaker ad esempio, tre premi Oscar per intenderci.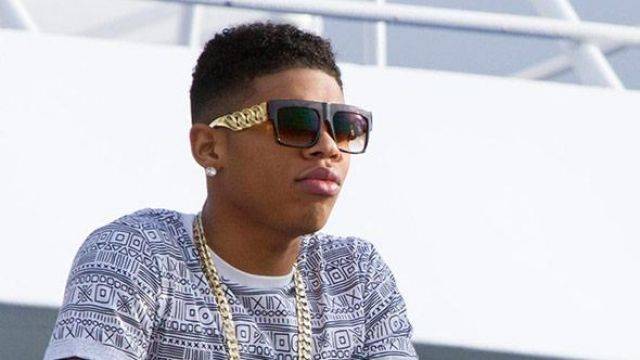 Gli ingredienti per un successo anche in Italia c'erano e ci sarebbero ancora tutti. Una storyline alla Gomorra, la centralità del rap, tanti personaggi iconici, tra quelli citati e quelli da scoprire nel corso della storia, attori pluripremiati e acclamati, legal drama, musical, faide fratricide, amori e follie di una notte, atmosfere bollenti e anche lotte religiose.
Una serie completa, che forse ha peccato solo nel voler riferirsi un po' troppo a un pubblico total black e ha subito il prezzo troppo salato di dover rispettare le aspettative che la prima stagione aveva prodotto. Addirittura quella prima sfilza di puntate in America aveva guadagnato un pubblico da tredici milioni di spettatori di media e un finale da diciassette milioni. Cifre da capogiro in madrepatria ma numeri da produzione di serie C in Italia e un po' in tutta Europa.
Nel nostro Paese questo totale insuccesso, e la quasi inesistenza di un audience valido, sono molto probabilmente dettati da una sbagliata pubblicità portata avanti sia via social sia in televisione, ma anche dal periodo in cui Empire uscì da noi. Quasi in contemporanea con la quinta stagione di Game of Thrones, con la prima di Daredevil e in generale nel momento in cui Netflix e affini erano davvero pronte a bruciare la concorrenza delle emittenti televisive. Un'occasione persa, un vero peccato. Ma per fortuna siamo ancora in tempo per rimediare.