Sapevate che tra poche settimane Dave Grohl apparirà in una serie tv per bambini? Il frontman dei Foo Fighters è stato scelto dalla produzione di Sesame Street per festeggiare il 50° anniversario del programma in cui aveva già recitato Johnny Cash. Ormai sono sempre di più i musicisti che vogliono mettersi in gioco e testare le loro capacità come attori. In fondo, il palco non è altro che un grande schermo puntato direttamente sul pubblico. Californication, Bones, Gilmore Girls e tanti atri show ne hanno ospitato qualcuno.
E se diciamo tanti, intendiamo tanti davvero, pensate che abbiamo raccolto giusto qualche esempio, ma pochi eh! Appena 51…
Molte delle rockstar citate in questo articolo hanno preso parte anche a serie animate e a docuserie (come Brian Johnson: A Life on the Road), ma qui troverete soltanto serie tv in senso stretto.
1) Billie Joe Armstrong – Haunted (Fantasmi)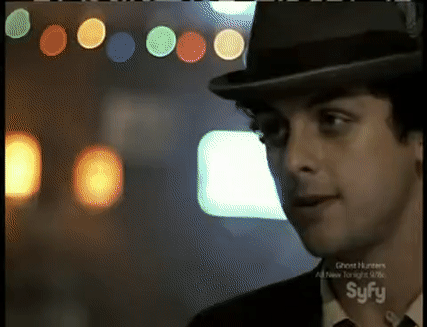 Il frontman dei Green Day è in ottima compagnia in Haunted, in cui recita insieme a Matthew Fox (Jack in Lost). Billie Joe interpreta un fantasma giocatore d'azzardo che fornisce consigli sui cavalli migliori. Il cantante ha recitato anche in Nurse Jackie e in Drunk History.
2) Kid Rock – CSI: New York / Stacked
Il cantautore statunitense ha recitato in due serie tv. La più famosa è CSI: New York, ma Kid Rock ha avuto una piccola parte anche nella sitcom Stacked, in cui la protagonista è l'ex moglie Pamela Anderson.
3) Glenn Frey – Miami Vice
Il cofondatore degli Eagles si è cimentato nel ruolo di attore in svariate serie tv. La più fortunata di esse è stata Miami Vice, invece South of Sunset venne cancellata prematuramente. Glenn Frey ha recitato anche nella sitcom Arliss, nel dramma poliziesco Nash Bridges e in Wiseguy.