2) Happy Days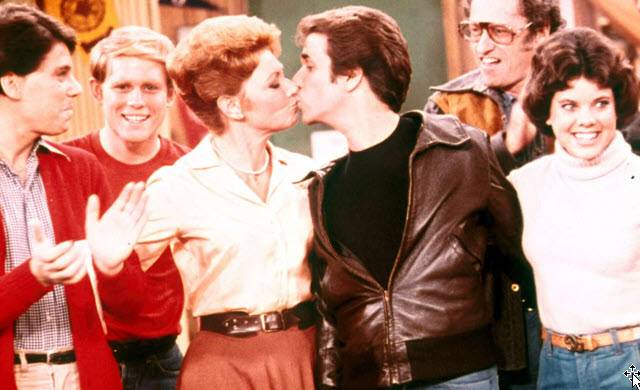 Stiamo parlando di una serie cult. Anzi, probabilmente la serie più cult di tutte. Andata in onda sulla rete americana ABC dal 1974 al 1984, e da lì dilagata in tutto il mondo, ha travalicato almeno altri due decenni. Generazioni di famiglie sono letteralmente cresciute seguendo le vicende di Richie, Potsie e Fonzie. Personaggi divenuti leggendari e iconici.
Forse non tutti sanno però che Happy Days può essere considerato a tutti gli effetti uno spin-off in quanto i personaggi principali erano comparsi per la prima volta in un episodio di Love, American Style. Serie antologica prodotta dalla Hanna-Barbera Productions. L'episodio in questione era in realtà già stato prodotto nel 1971 come pilot dal titolo New Family in Town. Il progetto non fu approvato e la puntata riciclata in Love, American Style. Qui con un nuovo titolo Love and the Happy Days.
Qualche anno dopo, sull'onda dell'effetto nostalgia anni '50 e '60, la serie fu finalmente approvata. Da lì il resto è storia.