La terza stagione di Daredevil ha mostrato degli importanti easter egg che sembrerebbero collegare alcuni universi seriali della Marvel.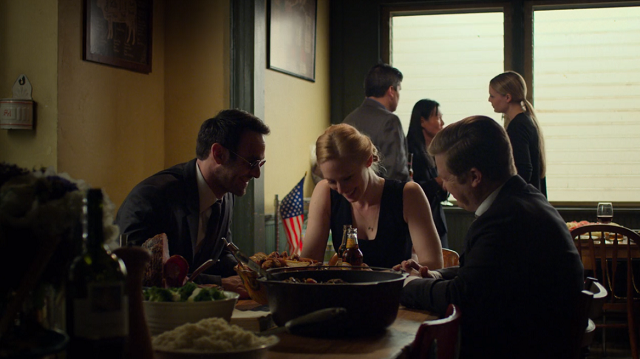 Tutto è connesso, secondo quanto si evince da quest'ultima stagione.
La serie ha infatti dato prova di aver collegato l'universo cinematografico e televisivo Marvel.
La terza stagione di Daredevil dimostra ancora che tutto è connesso attraverso un chiaro riferimento alla quarta stagione della serie Agents of S.H.I.E.L.D.. L'easter egg è ben posizionato sotto l'occhio dello spettatore, che solo mettendoci la giusta attenzione riesce a notarlo.
Si trova nell'ufficio della giornalista Karen Page, nella sede del New York Bulletin, dove molte delle scene di quest'ultima stagione sono state girate. Nel suo ufficio ci sono diverse prime pagine del giornale incorniciate e appese alle pareti come, per esempio, quella che riporta della battaglia di New York vista nel film The Avengers del 2012.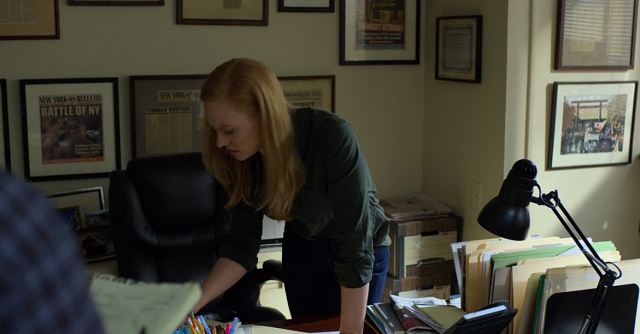 A queste si aggiunge anche quello sulla parete vicino la scrivania, dietro la schiena di Karen Page: la prima pagina del New York Bulletin dal titolo Blackout cripples NY. Un chiaro riferimento al blackout che mise in ginocchio New York. Si tratta di un riferimento alla 4×03 di Agents of S.H.I.E.L.D. dal titolo Rivolta. In questo episodio, il gruppo che si fa chiamare resistenza inumana ("watchdogs") causa alcuni blackout in diverse città statunitensi, tra cui New York, al fine di incastrare e catturare gli inumani.
È un ulteriore richiamo ad altri avvenimenti Marvel che segna la volontà di continuare a tenere connesse queste serie, anche se in onda su piattaforme diverse. Sottolineiamo però che in questo scenario tutte le serie tv Marvel sono ambientate prima del finale shock di Avengers: Infinity War. L'unica serie che ci si avvicina, con alcuni riferimenti dei fratelli Russo, è la quinta stagione di Agents of S.H.I.E.L.D..
Se avete intenzione di rimettervi in pari con quanto accaduto in questo universo marveliano, ma avete iniziato a guardare soltanto Daredevil, vi diamo alcuni consigli.
Per rimanere al passo, dopo il primo Avengers (2012), si consiglia la visione di Agents of S.H.I.E.L.D., poiché la narrazione riprende subito dopo gli eventi di New York City. Sulla stessa linea c'è lo lo spin-off Marvel's Agent Carter, che spiega le origini dello SHIELD. Da qui in poi potrete tranquillamente vedere in ordine sparso e senza logica le altre serie targate Marvel (Legion, Runaways, The Gifted etc.) a eccezione delle originali Netflix.
In questo caso, la legenda è la seguente: dalle prime stagioni, Daredevil, Jessica Jones, Luke Cage e Iron Fist. Per poi arrivare a poter vedere The Defenders. Infine, dopo la seconda stagione di Daredevil, potrete vedere anche The Punisher, anche se queste non sono così necessariamente collegate da rischiare di non capire la storia se non seguita in ordine.