7) Sex and the City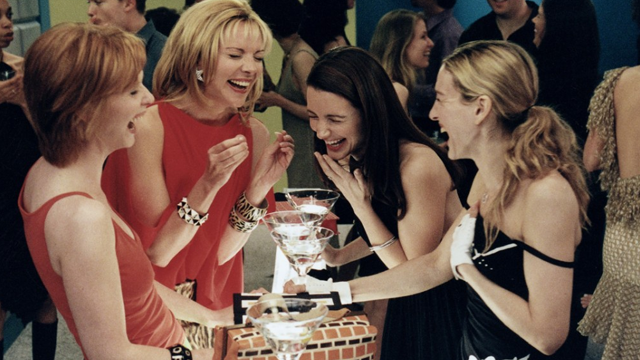 Chiudiamo con una dipendenza totalmente diversa da quella indagata in Breaking Bad.
Ecco la Serie Tv che vede per protagoniste Carrie e compagne. Non c'è ovviamente bisogno di chiedersi quale dipendenza sia affrontata in Sex and the City (qui parliamo del suo oscuro finale). Il titolo della produzione HBO è abbastanza esplicativo. La serie – che compie proprio in questo 2018 vent'anni – ha fuso romanticismo, sessualità e moda in un ritratto assolutamente inedito del mondo femminile. Ci ha insegnato a conoscere le donne, le loro manie, i loro desideri e soprattutto le loro perversioni.
Vedere quattro donne che parlano di sesso in termini piuttosto espliciti è stata già una piccola rivoluzione per il mondo delle Serie Tv, ma che lo facessero non concentrando l'attenzione sul piacere del maschio ma sul proprio ha rappresentato una svolta epocale. Sex and the City ha dimostrato agli spettatori, e soprattutto alle spettatrici, che la sessualità femminile ha bisogno di essere appagata così come quella maschile. Ci sono pochi argomenti che la serie non abbia esplorato, spesso per la prima volta sul piccolo schermo: dalla masturbazione femminile all'uso di sex toys, dall'ansia da prestazione al poliamore, dai rapporti a tre fino al gusto di alcuni umori corporali.