Il mondo delle Serie Tv è da sempre brulicante di tematiche ed argomenti, in alcuni casi leggeri, in altri più pesanti. Lo sviluppo, l'evoluzione e la conseguente ascesa della serialità su piccolo schermo è dovuta, tra le altre cose, al fatto di saper raccontare la vita che ci circonda. Ed è proprio per questo che le serie hanno una grande presa sullo spettatore, perché raccontano il reale, perché toccano anche gli argomenti più oscuri, le perversioni, le manie, i problemi che tutti noi nascondiamo di avere. Oggi cercheremo di trovare alcuni prodotti del piccolo schermo che hanno un filo comune che li attraversa, una mano invisibile che ne guida i protagonisti: una dipendenza. Da Breaking Bad a Dr. House, preparatevi a 7 Serie Tv che hanno affrontato questo tema scottante.
Cos'è la dipendenza? L'incapacità di fare a meno di una persona o di una cosa, un bisogno irrefrenabile e insopprimibile. In un film una volta qualcuno ha detto: "C'è a chi manca l'amore e non sa come fare. C'è chi ha bisogno della droga e si strugge. C'è chi deve per forza uscire, perché in casa si sente detenuto. Chi ha bisogno di condurre una vita di lusso. La verità è che siamo tutti dei tossici. Tutti abbiamo bisogno della "nostra droga"." Insomma per dipendenza non si intende solo quella che riguarda le sostanze, ma ogni tipo di bisogno a cui non sappiamo resistere.
Ecco quindi 7 Serie Tv che hanno saputo parlare della dipendenza
1) The Wire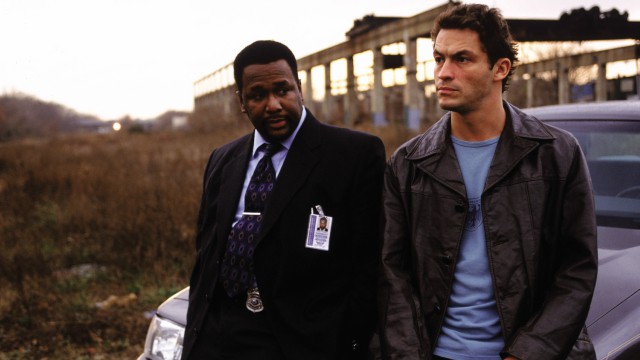 Partiamo subito con una Serie Tv che nei primi anni 2000 ha rappresentato un cult. The Wire racconta la diffusione della droga e della conseguente criminalità a Baltimora. La serie ha messo in scena il conflitto tra il traffico di droga e la polizia, perennemente sulle tracce degli spacciatori e dei criminali ma allo stesso tempo composta da agenti che devono combattere ogni giorno con i propri demoni. Lo scopo della serie è raccontare la droga come qualcosa di radicato e istituzionale, inserito perfettamente nelle pieghe del tessuto macrourbano. La grande qualità di The Wire è stata individuata nel realismo della messa in scena ma anche di una rappresentazione esistenzialista del bene e del male, dove i confini tra "cattivi" e "giusti" sono estremamente labili.