Non è facile trascendere il concetto di soggettività e non sarà questo, infatti, l'obiettivo dell'articolo che state per leggere.
Breaking Bad si è conquistata a suon di stagioni e puntate la possibilità di essere inserita nella lotta fra le migliori serie tv mai prodotte, e questo basta per quanto riguarda l'oggettività. Diventa più legato al coinvolgimento, alle emozioni, alle percezioni (in una sola parola, alla soggettività appunto) il discorso riguardante le singole stagioni.
Io posso avvertire come più intensa una stagione che per altri invece lo è meno. Ognuno ha le sue argomentazioni. Fatta questa doverosa premessa oggi parliamo di quella che, a mio modo di vedere, è la migliore stagione di Breaking Bad: la quinta e ultima stagione.
Da un certo punto di vista si potrebbe dire: "Ti piace vincere facile?". È innegabile, infatti, che su questa scelta pesa tremendamente il finale praticamente perfetto che Gilligan ci ha consegnato. Ma non è solo Felina, su cui comunque torneremo, a essere decisiva. È più una questione di raggiungimento di obiettivi.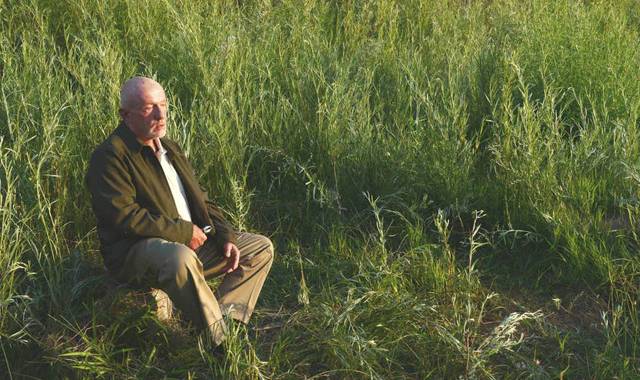 Sarebbe sciocco negare che il duello a distanza tra Gus e Walt nella quarta stagione sia uno dei punti più alti raggiunti da Breaking Bad. Sarebbe altrettanto ingenuo non ammettere che la quarta stagione è quasi pari alla quinta per perfezione e coerenza della storia.
Ma perché l'ultima stagione è così speciale?
La prima ragione è da ricercare nella definitiva completezza che ogni personaggio raggiunge con la conclusione del proprio arco narrativo.
In particolare, pensiamo al protagonista Walter White aka Heisenberg.
La quinta stagione di Breaking Bad non ha più bisogno di un villain come Gus Fring perchè Walter White è il villain.
In perfetta coerenza con le intenzioni di Vince Gilligan (che aveva più volte ripetuto la volontà di stravolgere a tal punto il protagonista da renderlo il cattivo della storia), la definitiva discesa di Walt negli inferi inizia con l'avvelenamento del piccolo Brock. Prosegue senza sosta nell'ultima stagione, attraverso l'omicidio di Mike, il non battere ciglio alla morte del piccolo Drew Sharp, consegnando Jesse alla banda di neo nazisti capitanati da Jack e così via.
Solo alla fine, dopo aver compreso a sue spese che ogni azione porta con sè delle conseguenze, Walt è pronto a una specie di redenzione auto-indotta, che si ramifica in due direzioni: da un lato ammette finalmente che tutto quello che ha fatto lo ha fatto perchè gli piaceva:
" I did it for me. I liked it. I was good at it. And… I was… really… I was alive".
D'altro lato, l'essere stato Heisenberg gli permette di organizzare la sua ultima vendetta e offrire redenzione a Jesse, suggerendogli di ucciderlo. Ma il ragazzo, che ancora una volta si dimostra migliore di lui, non vuole macchiarsi anche di quel crimine, e assapora la sua libertà.
Walter: Do it. You want this.
Jesse: Say the words. Say you want this! Nothing happens until I hear you say it!
Walter: I want this.
Jesse: Then do it yourself.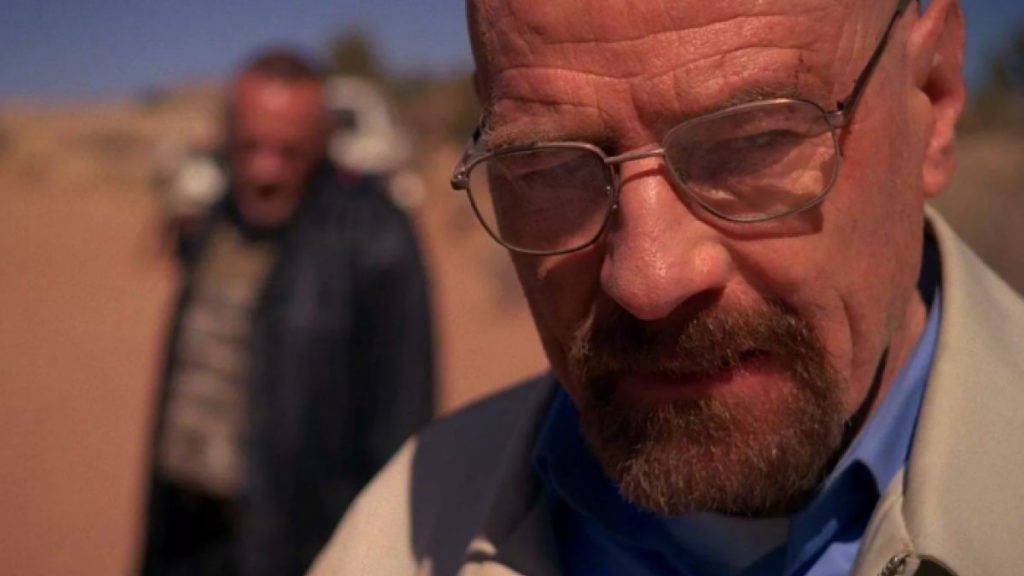 Felina è senza dubbio uno dei migliori episodi dell'intera serie. Ma cosa dire di Ozymandias (5×14)? Uno delle puntate migliori della storia della televisione (stando a IMDb) e, personalmente, la puntata migliore che abbia mai visto. Questo episodio è il conto salato che Walt è costretto a pagare per tutte le sue azioni. Non perché rischia di essere arrestato da Hank. No, neanche lontanamente per questo.
Il conto di Walt non è la sua fine, ma quella di tutti coloro che lo circondano: il conto di Walt è la morte di Hank sotto i suoi occhi, un sordo rimbombo nel deserto di quel maledetto colpo di proiettile che stronca per sempre la vita di suo cognato. Il conto di Walt è il definitivo rifiuto che incassa dalla sua famiglia quando questa scopre che Hank è morto. Il più grande paradosso è che Walt, per una volta, dice la verità:
Skyler: You killed him. You killed Hank.
Walter: No. No. No.
Skyler: You killed him.
Walter: No. No! NO! I tried to save him!
Ma è la giusta punizione per Heisenberg. Il triste epilogo, il triste crollo del re della metanfetamina. Il quasi consegnarsi alla polizia in Granite State passa attraverso il figlio che gli augura di morire. È inquantificabile la sofferenza che Walt è costretto a subire, come lo è quella che ha inflitto. Ciò che Walt ha creato è un vero e proprio endgame: negli scacchi, l'endgame rappresenta il momento in cui per vincere la partita si sacrificano le pedine importanti. Il problema per Walt è che la partita è contro se stesso. La consapevolezza del suo fallimento si percepisce quando, nella citata Granite State, ha una conversazione telefonica clandestina con il figlio Walter Jr., che non vuole accettare i suoi soldi:
"It can't all be for nothing!"
Non può essere stato tutto vano. E invece sì.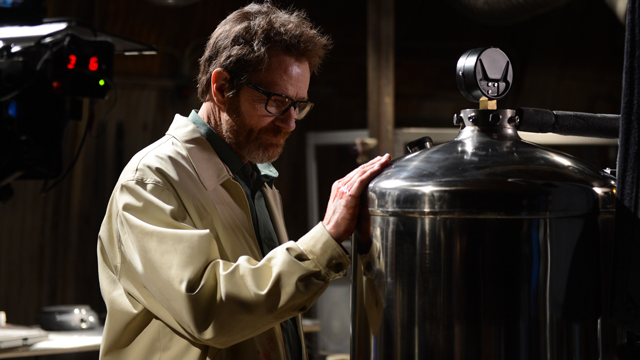 Ci sono molti momenti nella quinta stagione che meriterebbero una menzione in questo articolo. Ma chi legge, sa cosa ha provato, come lo sa chi scrive.
In questo viale dei ricordi, spero di avervi aiutato ad accendere qualche lumicino, che vi porti infine verso un sentiero completamente illuminato e pieno di tutto ciò che Breaking Bad ha significato per voi.