I serial killer sono principalmente soggetti maschili, ma Delphine LaLaurie è un'eccezione: l'abbiamo vista in American Horror Story, interpretata magistralmente da una Kathy Bates in stato di grazia.
Marie Delphine Macarty nasce a New Orleans il 19 marzo 1787 da Louis Barthelemy de McCarthy e Marie-Jeanne L'Érable, due esponenti di spicco nella comunità creola europea.
Le notizie che abbiamo sul suo conto sono poche e frammentarie, essendo passati circa 250 anni dalla sua nascita, ma le sue infami gesta rimangono nell'immaginario collettivo non solo della città di New Orleans, ma della società americana. Come descritta da American Horror Story, Delphine MacCarthy era una serial killer crudele e spietata, che non dava alcun peso alle atrocità che commetteva.
Si sposa in prime nozze con Don Ramón de Lopez y Angulo, Caballero de la Royal de Carlos. Intorno al 1760, la Francia aveva perduto la colonia americana della Louisiana (assegnata alla Spagna) dopo essere stata sconfitta dalla Gran Bretagna nella guerra dei Sette Anni. Nel 1804, Don Ramón diventa console generale per la Spagna nel territorio di Orleans.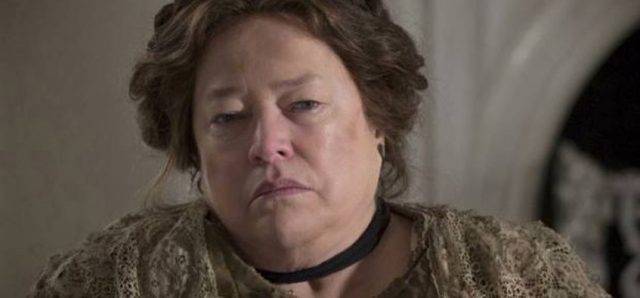 Abbiamo notizia delle seconde nozze della donna nel giugno del 1808. Sposa Jean Blanque e ha quattro figli: Marie Louise Pauline, Louise Marie Laure, Marie Louise Jeanne, and Jeanne Pierre Paulin Blanque.
Il secondo marito muore nel 1816.
Il 25 giugno 1825 sposa Leonard Louis Nicolas LaLaurie, di molto più giovane di lei. Nel 1831, a New Orleans, compra un terreno al 1140 di Royal Street, dove, senza coinvolgere il marito più di tanto, fa costruire una casa, completa di alloggi per gli schiavi. Per tutto questo tempo vive col marito e due delle figlie, riuscendo a mantenere con successo una posizione centrale in società.
Questa casa diventerà il teatro degli orrori per tutti i crimini, gli abusi e i soprusi commessi da Delphine.
Accanto alla villa in Royal Street c'erano gli alloggi degli schiavi. I racconti dei testimoni dell'epoca sul trattamento che Delphine riservava alla servitù sono contrastanti: c'è chi dice che se la passassero davvero male, ma in pubblico era sempre molto gentile.
C'è comunque qualcosa che non va, perché un avvocato difensore dei diritti degli schiavi fa visita alla famiglia, ma non trova niente da segnalare.
Subito dopo la visita dell'avvocato, un vicino dei LaLaurie vede uno degli schiavi, una ragazzina di dodici anni di nome Lia (o Leah), cadere dal tetto della casa, dove si era arrampicata per sfuggire alla fustigazione. Cosa aveva fatto di male? Mentre stava pettinando la padrona di casa, le aveva tirato i capelli.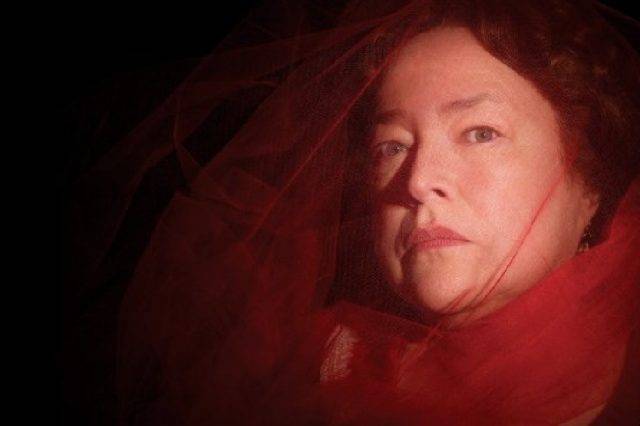 Non solo, teneva la cuoca incatenata ai fornelli e picchiava le figlie quando tentavano di dare da mangiare agli schiavi.
Il 10 aprile 1834, a partire dalla cucina, scoppia un incendio nella villa dei LaLaurie. È stata la cuoca ad appiccare l'incendio, in un disperato tentativo di suicidio. Racconta alla polizia che gli schiavi che vengono portati nella stanza più in alto della villa non tornano mai indietro. Quando i pompieri sfondano la porta degli alloggi degli schiavi dei LaLaurie, ne trovano sette, orrendamente mutilati e appesi per il collo. Sono rinchiusi lì da mesi.
Il giudice che fa il sopralluogo sulla proprietà dei LaLaurie chiede poi al marito conto e ragione della situazione degli schiavi. L'uomo risponde con tono insolente:
"Some people had better stay at home rather than come to others' houses to dictate laws and meddle with other people's business."
Quando si sparge la notizia degli schiavi, l'opinione pubblica interviene, demolendo la residenza fino a ridurla quasi in macerie.
Gli schiavi sopravvissuti finiscono in una delle prigioni locali, dove sono messi a disposizione della collettività perché si renda conto delle sofferenze patite. Man mano che le indagini avanzano, gli orrori si susseguono: il giardino della villa è un cimitero di cadaveri.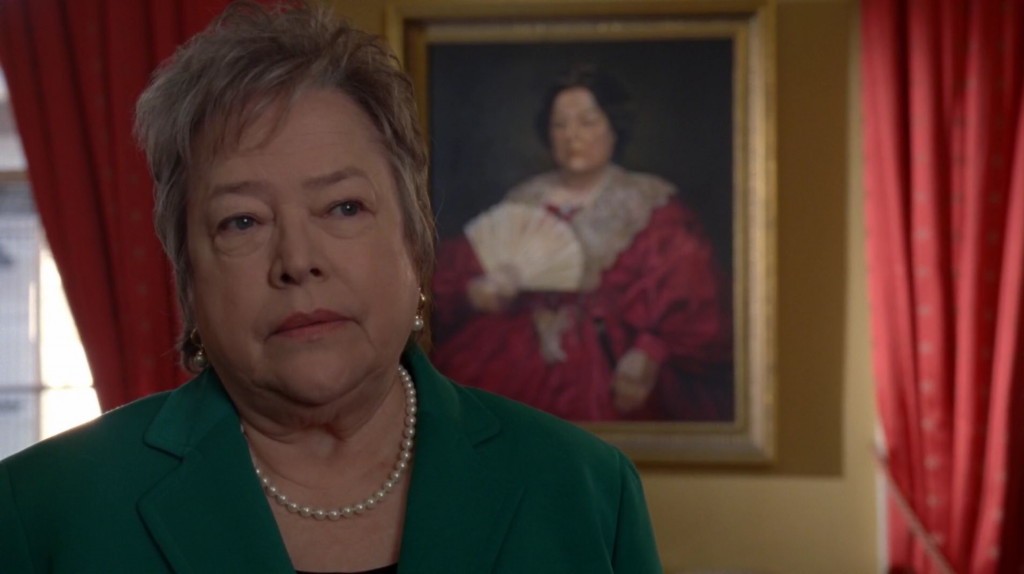 Dopo questo evento, si perdono le tracce di Delphine LaLaurie. Apparentemente, scappa da New Orleans per trasferirsi prima in Alabama e poi in Europa, più precisamente a Parigi.
Poco chiare sono anche le circostanze della sua morte, avvenuta, forse, durante una battuta di caccia ai cinghiali, nel 1842 o nel 1849.
Non sopravvive neanche la sua residenza in Royal Street, gravemente danneggiata dalla folla inferocita in cerca di vendetta. Viene rasa al suolo e, nel corso degli anni, diventa una scuola pubblica, un conservatorio, un rifugio per giovani sbandati, un negozio di mobili e via dicendo.
Nel 2007 viene acquistata dall'attore Nicolas Cage per più di tre milioni di dollari.
Sadica, arrogante, priva di empatia e senso civile, Delphine LaLaurie non aveva nessuna considerazione degli schiavi che comprava e uccideva senza pietà. Come narrato da American Horror Story, considerava la razza nera inferiore e i suoi schiavi meri oggetti di cui poteva disporre come meglio preferiva.