Io sto letteralemente impazzendo per questa stagione di American Horror Story. Non me ne vogliate ma credo sul serio che sia la migliore delle ultime tre.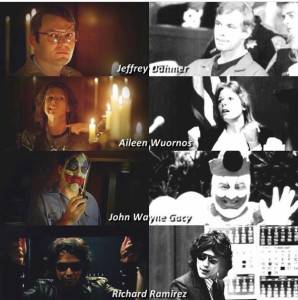 L'episodio 6 di American Horror Story Hotel è stato nettamente meno splatter e meno spinto, sotto tutti i punti di vista, delle altre puntate. Sei sono le cose principali:
#1. Ramona e Donovan, alleati con Iris, hanno fatto irruzione all'Hotel Cortez per vendicarsi.
Purtroppo la vendetta non è andata a buon fine perchè il caso ha voluto che quel folle di John abbia sgamato il nascondiglio segreto dei bambini vampiro e che quindi questo sia stato spostato.
#2. Liz ha trovato l'amore.
Anche se non me lo sarei mai aspettato, sono troppo troppo felice che Liz Taylor sia finalmente innamorata e che questo la faccia sentire appieno una donna. Però, lo avevamo  già imparato dalla 5×03 quando Ramona tradisce Elizabeth, La Contessa è gelosa dei suoi amanti e non cede facilmente. Tant'è che dopo aver concesso ai due di amarsi, Tristan non ha fatto in tempo a gioire che è finito per terra con la gola tagliata.
#3. Svelato l'occupante della stanza 33
Tralasciando l'inizio puntata di American Horror Story in cui ritroviamo la Murder House e il dott. Montgomery in persona (#FEELS), com'è possibile che la Contessa vampiro sia incinta? Cioè se è morta non dovrebbe essere anche morto tutto dentro di lei? E quindi anche i suoi ovuli? Che poi, il bambino, "bambino"…ma che mostro è?!
#4. Che fine ha fatto Sally?
#5. Jon è sulla soglia di un esaurimento nervoso
Tra la moglie che l'ha lasciato, la figlia che non se lo fila manco per sbaglio e che pare pure lo tenga sulla palle, le visioni continue di Holden e infine le due zoccolette che se lo sbattono ricoprendolo di sangue, credo proprio che tra un po' il nostro caro poliziotto non farà una bella fine.
#6. Alex
Posso immaginare quanto bene una madre possa volere a suo figlio, ma forse Alex non si rende conto che ha DUE FIGLI! Io sul serio credo che abbia una cotta per il piccolo Holden. Ovviamente non fraintendete: non è Game of Thrones, non mi aspetto un incesto al limite della pedofilia ma è comunque strano come attaccamento, è morboso. Ha lasciato suo marito per suo figlio ma what the fuck
Ma che poi mentre all'Hotel Cortez tutti vivono allegramente le loro vicende personali, LOS ANGELES E' INFESTATA DA BAMBINI VAMPIRI
CHE FINE HANNO FATTO I BAMBINI DELLA SCUOLA?
American Horror Story: To be continued.