Dopo che Young Sheldon ci ha regalato diversi episodi davvero straordinari e divertenti, quello di questa settimana ci è apparso un po' sottotono (scopri qui quali sono i 10 episodi più brutti di serie davvero belle). Ma è normale che in una sitcom ci siano delle puntate meno brillanti e questa che è intitolata A Slump, a Cross and Roadside Gravel ha comunque dei pregi.
Ad esempio: per la prima volta in Young Sheldon abbiamo visto il piccolo protagonista e Georgie collaborare per un obiettivo comune.
Il maggiore dei fratelli Cooper ha deciso di mettere in pratica un'idea letta su un volantino con la quale sarebbe potuto diventare ricco. Voleva ricavare il platino dalla ghiaia e rivenderlo, guadagnando una fortuna. Per farlo però aveva bisogno dell'aiuto di Sheldon che sapeva come compiere l'operazione. Dopo vari tentativi è riuscito a convincerlo facendo leva sul suo amore per gli esperimenti e la scienza.
Georgie ha raccolto la ghiaia vicino all'asfalto in autostrada dove c'era una maggiore possibilità di trovare del platino, dato che lì c'erano più auto che scaricavano i gas tossici nell'aria. Per separare il platino dalla ghiaia avevano però bisogno di un forno che raggiungesse alte temperature e hanno cercato di costruirlo in garage.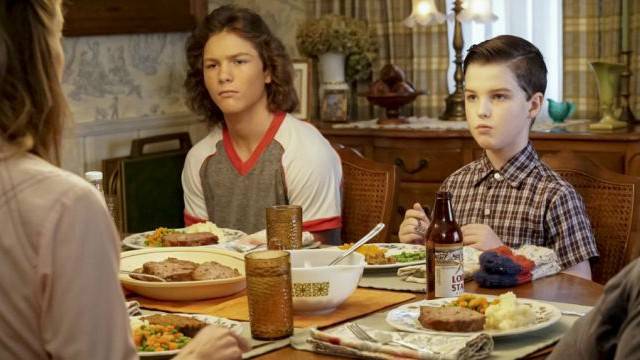 Quando George glielo ha impedito, allora Sheldon ha pensato che a scuola si sarebbero potuti servire di quello che veniva usato nel corso di ceramica e si sono recati lì. Hanno cominciato il processo ma quando dal forno ha cominciato a uscire uno strano fumo sono entrati nel panico. Sheldon ha premuto il pulsante dell'allarme antincendio e quando i pompieri sono arrivati, i due fratelli sono finiti nei guai. Hanno quindi dovuto mettere da parte il loro progetto e Georgie ha dovuto rinunciare alla fortuna che avrebbe potuto guadagnare dalla vendita del platino. Alla fine Sheldon si è recato dal suo fratello maggiore proponendogli una nuova rivoluzionaria idea per arricchirsi: un telefono con il quale scattare foto e ascoltare musica. Ma Georgie ha scartato il progetto, ritenendolo un'assurdità. Col senno di poi molto stupidamente verrebbe da dire (per usare un eufemismo).
A dir la verità la vera protagonista di questa puntata è stata Missy!
La ragazzina, dato che stava affrontando un periodo difficile nel quale non riusciva a eccellere nel campo da baseball, si sentiva molto scoraggiata. Mary le ha suggerito di pregare affinché potesse ricevere un aiutino divino e Missy, dopo un primo momento di incertezza, ha deciso di provarci. Prima di colpire la palla ha pregato affinché qualcuno da lassù la assistesse e ha centrato in pieno la palla. La ragazzina si è convinta quindi che pregando sarebbe riuscita a ottenere tutto quello che voleva e ha cominciato a farlo sempre più spesso. Ha anche chiesto a Mary di comprarle una croce e sua madre, molto orgogliosa di lei, le ha regalato quella che portava alla sua età.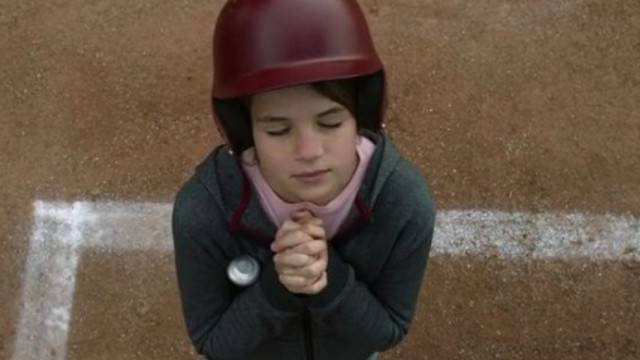 Missy ha iniziato a usare questo oggetto come un vero e proprio portafortuna, sfregandolo sulla mazza da baseball e sembrava funzionare. Quando Mary ha capito quello che sua figlia stava facendo e che la bimba non aveva affatto capito come si dovesse pregare, ha cercato di riportarla sulla retta via. Dinanzi all'ostinazione della ragazzina la madre le ha tolto la croce e l'ha invitata a riflettere sulla vera ragione per cui si debba pregare. George però, che voleva aiutare la sua bambina, ha rubato di nascosto quel gioiello dal portagioie della moglie e prima della partita gliel'ha offerta. Missy all'inizio ha deciso di provare a farcela senza l'aiuto di nessun portafortuna, ma quando ha sbagliato il primo lancio ha supplicato il padre di darle quella piccola croce.
Per l'ennesima volta George ha mostrato di essere un padre molto tenero e dolce nei confronti della sua piccola bambina. Del resto, in questa puntata di Young Sheldon, Missy è stata straordinaria e ci ha fatto davvero divertire: le preghiere erano indubbiamente esilaranti. Ho trovato invece insopportabile il personaggio di Mary: era davvero necessario punire sua figlia perché ingenuamente non aveva compreso il vero senso della Fede? Che una bambina preghi per riuscire a vincere una partita, senza riuscire a comprendere il vero disegno di Dio, mi sembra comprensibile e normale.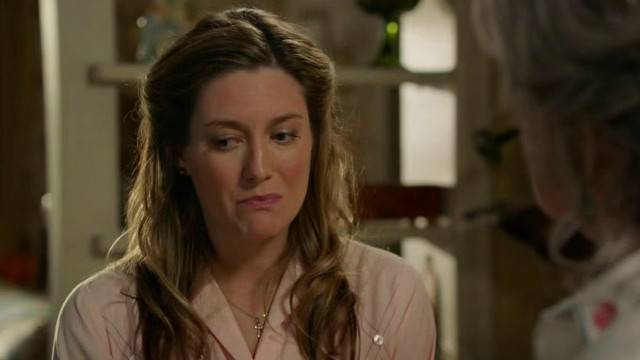 Però la storyline di Missy, che ci ha donato molte gag divertenti, a mio parere non è stata sfruttata abbastanza.
L'episodio si è concluso prima che la bambina potesse ricongiungersi con sua madre e far pace con lei. Questo mi ha sinceramente lasciato un po' l'amaro in bocca perché avrei voluto che Mary si fosse ammorbidita e avesse messo da parte i suoi principi per la felicità di sua figlia. La sua rigidità però è perfettamente in linea con il personaggio che abbiamo ben conosciuto in The Big Bang Theory.
Ci ha sorpreso molto positivamente la coppia formata da Georgie e Sheldon!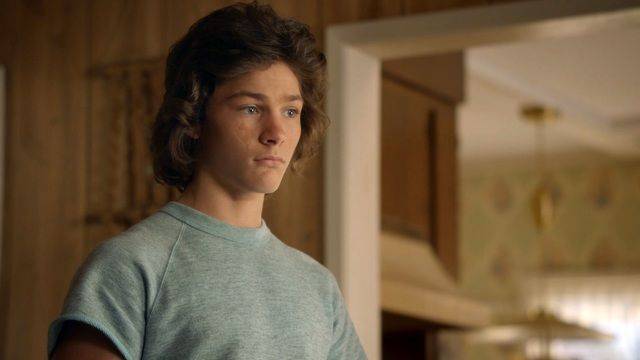 I due fratelli, pur avendo un carattere opposto e degli interessi totalmente diversi, quando collaborano riescono a dare il meglio di loro. Non avrei mai immaginato che questi due ragazzi insieme potessero funzionare così bene e spero che li vedremo recitare insieme in qualche altro episodio. Anche in questa puntata abbiamo molto apprezzato il grande talento dei due attori più giovani della serie (scopri qui chi sono gli altri attori giovani promettenti). Se Iain Armitage ci ha mostrato nuovamente di avere una straordinaria mimica facciale (che ricorda molto quella di Jim Parsons), Raegan Revord si è riconfermata l'attrice più capace e divertente del cast.
Anche se questo episodio è stato un po' sottotono, ci ha comunque regalato qualche gag degna di nota ed è stato caratterizzato da quella magnifica leggerezza che tanto ci piace.