You è ritornata con una seconda stagione che si è confermata all'altezza della precedente.
Dove eravamo rimasti?
Joe Goldberg, il libraio timido attento ai dettagli, si innamora di Beck. Quella che sembra una normale relazione d'amore si rivela fin da subito un rapporto malato, pieno di bugie, verità nascoste, pedinamenti e comportamenti che si avvicinano allo stalking più puro.
Joe non ama Beck, la vuole solo possedere, come una proprietà, un oggetto e si crea nella testa la figura di una donna che non esiste: ne interpreta i pensieri e i sentimenti, la spia e la manovra, boicottando la sua carriera e allontanandola dalle amiche.
Questo non basta, perché Joe Goldberg è anche un assassino.
Uccide, quasi per caso, quasi senza volere, quasi per errore, ma uccide. E finisce per uccidere anche l'oggetto del suo "amore", un amore malato, distorto, che non ha niente del vero sentimento che lega una persona all'altra.
You si chiude con l'inatteso arrivo in libreria di Candace, l'ex di Joe che fino all'ultimo tutti (a partire dallo spettatore) pensava morta.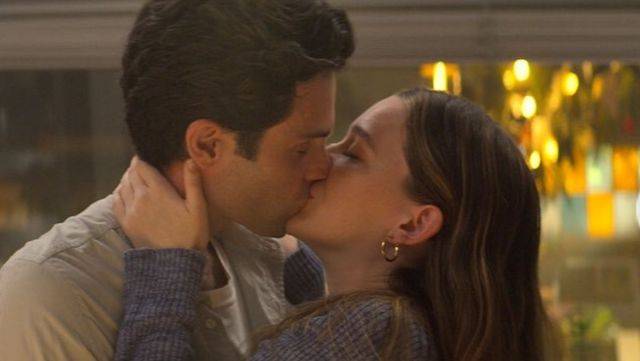 Beh, Candace non è morta, ma è ritornata per dare a Joe del filo da torcere, ed è per questo che il ragazzo abbandona New York e nella prima puntata della nuova stagione di You lo si vede in un ambiente tutto nuovo.
E anche lui è una persona tutta nuova, perché il Joe Goldberg di New York non esiste più: a Los Angeles arriva Will Bettelheim.
Will si adatta alla vita della città degli angeli, inizia a lavorare in un negozio di alimenti bio-vegani dal curioso nome Anavrin, ossia Nirvana al contrario. La bottega è gestita da due giovani fratelli gemelli, la bellissima chef Love e il problematico Forty Quinn.
Basta uno sguardo a Joe/Will per ricadere nella spirale distruttiva che lo ha portato a uccidere Beck: un "amore" a prima vista, una passione immediata e travolgente che porta entrambi a perdere la testa l'uno per l'altro. Sì, perché Love non è decisamente la nuova Beck.
Interpretata dall'affascinante ed espressiva Victoria Pedretti (già apprezzata in The Haunting of Hill House, i cui produttori sono al lavoro a un altro show horror, qui per scoprirlo), Love vive in funzione del fratello, è dolcissima, innamoratissima, diretta e "positiva" fin dal primo momento. È una buona e questo fa desiderare anche a Will di essere buono.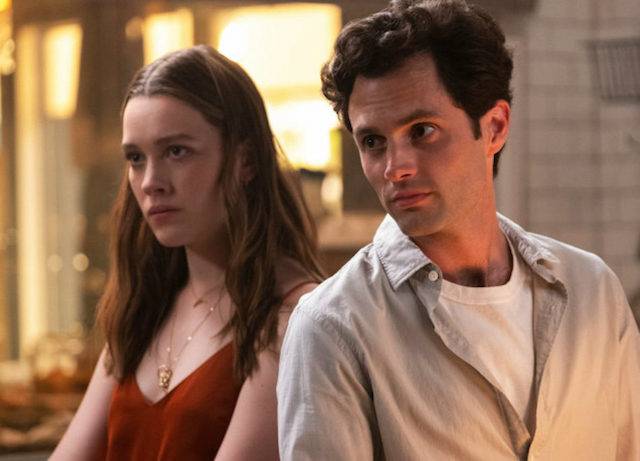 Solo che l'impresa è più ardua del previsto, perché anche questa relazione si rivela distruttiva e porta Will a commettere azioni via via sempre più sconsiderate, fuori controllo, disperate.
Diciamolo fin da subito: ci sono scene decisamente troppo sopra le righe anche in questa stagione di You. Prendiamo, ad esempio, la famiglia di Love caratterizzata da genitori ricchissimi, annoiati e fastidiosamente new age e poco credibili. Le stranezze di Forty, al limite del ridicolo.
Eppure, questa seconda stagione ci prende per mano e ci porta direttamente nel mondo e nel passato di Joe/Will. Una madre controversa, un padre violento, una famiglia sfasciata, hanno contribuito a creare un bambino che ha un'idea distorta dell'amore, che, in fondo, non è mai stato amato davvero. Lui vuole essere buono con una disperazione e una ostinazione che è quasi commovente.
Per farlo si dedica alla punizione di una celebrità di serie B che importuna le vicine di casa. Finisce per uccidere anche lui, ma in modo accidentale. Se lo meritava, perché l'uomo era uno stupratore pedofilo e, dopotutto, Will pensava di agire per il meglio.
You si sviluppa in dieci episodi accattivanti e non tirati troppo per le lunghe, i colpi di scena non sono strampalati, ma funzionali alla storia (ad esempio, la svolta affidata al personaggio di Love, una ragazza che non deve essere salvata, ma che finisce per salvare Will).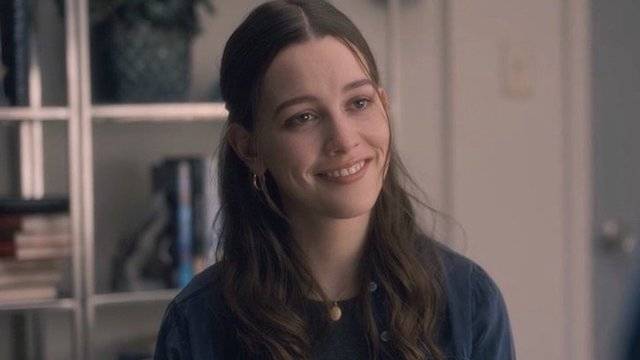 Se Penn Badgley anche in questa stagione conferma il passo in avanti dal punto di vista attoriale dai tempi di Gossip Girl (non che ci volesse molto…), la vera stella di You è Victoria Pedretti. Classe 1995, negli ultimi due anni ha fatto un salto di qualità da un relativo anonimato a una carriera sfolgorante, non a caso Quentin Tarantino l'ha scelta per il suo ultimo film Once Upon a Time in Hollywood. Bella è bella, ma riesce anche a essere dolce, credibile, appassionata, sincera, una luce brillante in una serie tv basata sui chiaroscuri.
Dal finale di stagione, è impossibile non attendersi una terza stagione di You. Vedremo se si confermerà all'altezza delle precedenti.