Attenzione: evitate la lettura se non volete imbattervi in spoiler sulla 3×08 di Westworld
Mozart, Beethoven e Chopin non sono mai morti. Sono semplicemente diventati musica.
Si congedava così Robert Ford, dopo uno dei monologhi più poetici nella storia delle serie tv. Al termine di una stagione perfetta, la prima. Nell'apice tuttora non più sfiorato da un'opera, Westworld, che fin dal momento in cui ha aperto gli occhi ha mostrato un nuovo modo di raccontare una storia dalla bellezza sconfinata. Sconfinata come le lande desolate del profondo West, illuminati sotto una nuova luce da un'opera di fantascienza che la fantascienza l'aveva usata andando ben al di là degli schemi tradizionali.
Un'opera visionaria, come visionario è stato il suo protagonista più carismatico. E soprattutto i suoi straordinari autori, Jonathan Nolan e Lisa Joy, capaci di combinare temi complessi al limite dell'impossibile per il grande pubblico a una qualità sopraffina e a numeri straordinari che andavano in una direzione univoca: essere la nuova Game of Thrones, senza essere in alcun modo Game of Thrones.
Lo chiedeva ad alta voce l'HBO, impavida nell'investire nel 2016 la bellezza di 25 milioni di dollari per il solo pilot. Lo speravano un po' tutti, con la prospettiva poco allettante di rimanere presto orfani dell'opera di riferimento del panorama televisivo.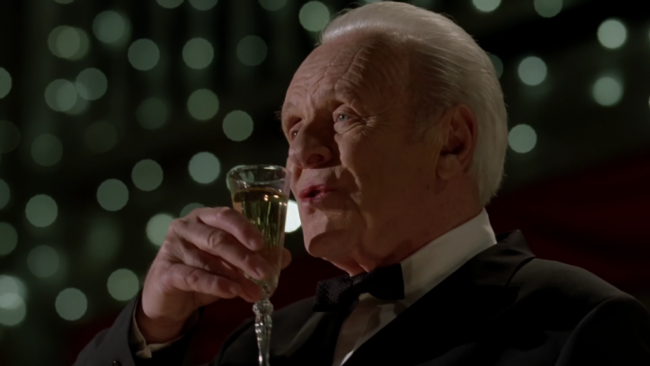 Il potenziale c'era, c'era tutto. Per essere mainstream nell'essere di nicchia. Sfondare le barriere socioculturali per parlare con tutti, in modi diversi. E stratificarsi per piacere ai professoroni quanto agli studenti dell'università della strada. C'era, e nei primi dieci episodi l'aveva espresso per davvero. Confermarsi, tuttavia, è sempre più difficile di affermarsi, e la seconda stagione non era riuscita nell'intento. Non perché fosse stata meno bella della prima, affatto. Al contrario, la qualità era rimasta immutata pur avendo dovuto fare a meno (quasi) del tutto dell'insostituibile Ford. Ma, rievocando il brano manifesto di uno degli episodi più iconici, Westworld ha giocato col fuoco. Si è scottata, finendo tra le fiamme degli spettatori che non ci hanno più capito niente.
Disorientato dall'immane complessità di un racconto dalla timeline folle che non si è più preoccupato di essere in qualche modo chiaro ed è stato a tratti troppo autoreferenziale, il grande pubblico è scappato. Non ha più creduto in Westworld, perché Westworld aveva creduto fin troppo in se stessa. Serviva un cambio di marcia, al di là dell'enorme qualità espressa fino al secondo season finale. I numeri erano crollati e gli investimenti necessari troppo grandi per potersi limitare a scrivere la storia attraverso una serie di nicchia. E così è stato, con la terza. Il problema, però, è che pur di accontentare tutti si è trasformata eccessivamente, fino a snaturarsi. Dando vita a un vero e proprio suicidio, senza manco riuscire nell'intento.
Chiariamolo subito, onde evitare fraintendimenti: la terza stagione di Westworld, conclusasi nei giorni scorsi con l'ottima Crisis Theory, non è certo un disastro totale, ha ovviamente un'infinità di meriti sul piano tecnico e se fosse stata la prima di una serie del tutto nuova non ne parleremmo certo in questi termini. Il problema, infatti, non è (solo) quello che abbiamo visto: il vero problema è quello che avevamo visto in precedenza. Perché Westworld, alla ricerca disperata di un dialogo col grande pubblico, ha perso per strada la sua identità. Non può permettersi in alcun modo di essere una serie normale, eppure l'ha fatto.
Westworld, infatti, non è stata minimamente se stessa e si è reinventata in un incoerente sequel ultramuscolare a metà strada tra Blade Runner e Kill Bill, lontano anni luce dalle prime due stagioni. Troppa azione, spesso mal eseguita pur avendo a disposizione un budget principesco, meno introspezione. Più scontri dimenticabili, meno dialoghi memorabili. Più sangue (quasi sempre fine a sé), meno filosofia. I personaggi storici sono stati sacrificati sulla via della semplificazione esasperata nei toni e nella sostanza, mentre i nuovi ingressi sono risultati inconsistenti. In questo senso, due esempi su tutti sono sufficienti per dare un'idea dello switch mal riuscito negli otto episodi: Serac e William.
Se si mette da parte il pur deludente Caleb, infatti, Serac è l'emblema dell'inefficacia della nuova Westworld. Nato per riempire in qualche modo il vuoto lasciato da Ford, il personaggio interpretato da Vincent Cassel è un'ombra sbiaditissima dell'iconico "predecessore". Al punto da convincere davvero solo negli ultimi momenti dell'ultimo episodio, quando ha rivelato di non essere altro che un burattino telecomandato. Quasi rappresentasse un'ammissione di colpa da parte degli autori, il personaggio che avrebbe dovuto regalarci nuove citazioni iconiche da recitare a memoria ha gettato la maschera. Scritto male e sviluppato ancora peggio, non ha mai saputo lasciare il segno e nel crepuscolo si è finalmente mostrato piccolo quanto era stato fin dall'inizio.
Un passaggio a vuoto imperdonabile, così come lo è stata l'incomprensibile presenza nella terza stagione di uno dei personaggi migliori della serie, l'uomo in nero William. Vestito di bianco per l'occasione, è scomparso dai radar per mezza stagione salvo poi ricomparire all'improvviso per muoversi all'interno di un arco narrativo scialbo, totalmente slegato dalle trame primarie. Una forzatura immane culminata in rare scene a effetto, nell'anonima presenza nel finale di stagione e, più di tutto, nell'assurda uccisione in una scena surreale durata pochissimi minuti e relegata nei post-credits. Un trattamento indegno per un personaggio straordinario, talmente grottesco da aver attirato addirittura le ire dello stesso Ed Harris, inviperito per l'involuzione insospettabile di un personaggio che aveva saputo incantarci per due stagioni.
Parliamo di loro, ma potremmo parlare (male) di chiunque altro. Protagonisti e comprimari, con tanto da fare e pochissimo da dire. Perché Westworld si è reinventata totalmente, sacrificando se stessa sull'altare degli ascolti. Con una trama nata vecchia (e piuttosto prevedibile, alla faccia delle grandi teorie del passato) salvata in parte solo dallo splendido season finale. Capace di dare un senso più definito all'intera storyline di Dolores, fastidiosamente statica e ripetitiva per due stagioni, farci rivivere a tratti la serie meravigliosa che ci aveva stregato nelle prime annate e, soprattutto, offrire un segnale di speranza per il futuro. La possibile uscita di scena dell'host interpretato dalla fenomenale Evan Rachel Wood, unita alla guerra dichiarata da Charlotte e alla misteriosissima chiusura con protagonista Bernard (finalmente rimesso al centro della narrazione), creano dei presupposti ottimali per la quarta stagione, in arrivo chissà quando.
A patto che Westworld ricordi di essere chi è sempre stata, si liberi dai vincoli espressivi imposti implicitamente dal pubblico di massa e trovi il compromesso perfetto tra i virtuosismi esasperanti della seconda stagione e l'eccessiva normalizzazione della terza: riessere, in sintesi, quello che era stata nella prima stagione. Con o senza Ford, senza dimenticare di poter essere la serie di nicchia più mainstream di sempre. Senza più rovinare tutto pur di piacere a tutti, una scelta infelice che ha sortito un unico risultato: gli ascolti si sono abbassati ulteriormente ed è piaciuta ancora meno di prima. E non più solo a chi non riusciva a capirla, ma anche ai fan più appassionati, delusi dall'esecuzione della brutta copia di uno spin-off non spin-off.
Westworld, tuttavia, non è ancora morta. È semplicemente diventata una serie come tante altre, fino a prova contraria. Ma l'immortalità televisiva è nella direzione opposta: a Nolan, Joy e l'HBO l'onore e l'onere di percorrere coraggiosamente quella via. La giusta via, manco fossero Mozart, Beethoven o Chopin. Nel caso, faremo finta di dimenticare questa stagione.
Antonio Casu