Si è conclusa lo scorso venerdì WandaVision, uno dei progetti sicuramente più ambiziosi del Marvel Cinematic Universe. Non solo per la particolarità della serie stessa, il cui stile differisce molto dagli altri prodotti del MCU (assimilandola invece a Legion) ma anche perché si tratta del primo prodotto Marvel inedito a essere stato lanciato sulla piattaforma Disney+. Dai tempi di Spiderman Far From Home, WandaVision è il primo "figlio" di casa Marvel a vedere la luce in questo periodo di slittamenti e ritardi dovuti alla pandemia.
Nello show creato da Jac Schaeffer e che vede il ritorno di Elizabeth Olsen e di Paul Bettany, rispettivamente nei panni di Wanda Maximoff e Visione, la vicenda si svolge circa nove giorni dopo gli eventi accaduti in Avengers Endgame. Da questo punto in poi vi consigliamo di non andare oltre se non avete visto la serie, perché l'articolo potrebbe contenere spoiler e sarebbe un peccato rovinarvi un prodotto che è davvero riuscito ad accontentare tutti.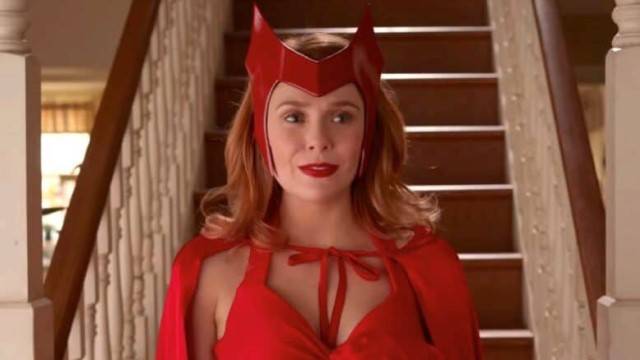 In WandaVision, il personaggio di Wanda è ormai una faccia conosciuta ai fan ma quale è la sua storia fumettistica?
Il personaggio di Wanda, aka Scarlet Witch, fa la sua comparsa per la prima volta nel numero 4 degli X-Men nel 1964. Nel corso della sua prima apparizione, lei e il fratello Quicksilver fanno parte della "Brotherhood of Evil Mutants", in lotta contro gli allievi del professor Xavier. I poteri di Wanda si manifestano come manipolazione del caos cosmico, che lei può modificare e plasmare a suo piacimento. Wanda si unisce agli Avengers soltanto un anno dopo, per la precisione nel numero 16 dell'omonima raccolta, diventandone un membro fisso. Nel 1975 incontra Visione, i due si innamorano e decidono di sposarsi. Così come nella serie tv, però, non possiamo certo aspettarci che tutto si concluda in rose e fiori.
Nel 1979, viene rivelato che Wanda e Pietro sono, in realtà, figli del noto criminale mutante Magneto.
L' MCU ha deciso, per ora, di ignorare questa importantissima informazione anche se l'imminente arrivo degli X-Men nelle nuove fasi cinematografiche fa per ben sperare i fan. Al momento, dobbiamo tutti accontentarci del ritorno di Evan Peters nei panni di Pietro, che poi non è il vero Pietro ma solo un attore manipolato da Agnes. Complicato? Forse un po' sì, ma andiamo avanti.
Torniamo al fumetto e facciamo un salto in avanti. Wanda e Visione scoprono di non poter avere figli ma la mutante non si arrende e tramite la sua stessa magia riesce a concepire e dare alla luce due gemelli. Già, proprio i piccoli Tommy e Billy presenti anche in WandaVision.
Nei fumetti, però, i gemelli si rivelano essere estremità del demone Mefisto (personaggio che in molti speravano di vedere nella serie).
Lo show ha deciso di ispirarsi solo marginalmente a questa storyline, approfondendo invece la "seconda vita" di Visione. Infatti, anche nel corrispettivo cartaceo, Visione viene smantellato e svuotato di tutti i ricordi, trasformandosi così in un guscio tecnologico privo di emozioni. La struggente scena di Wanda nei laboratori è parallela a ciò che avviene nei fumetti, così come lo scontro tra i due Visione nell'ultima puntata.
In Avengers Disassembled, Scarlet Witch ha un crollo mentale e attacca gli Avengers causando la morte di ben tre personaggi: Occhio di Falco, Ant-Man e il suo amato Visione. La furia di Wanda viene fermata solo grazie all'intervento di Doctor Strange che la pone in un stato di trance. Gli Avengers e gli X-Men si rendono conto di quanto sia pericolosa e dell'entità dei suoi poteri, di cui noi spettatori stiamo avendo un primo assaggio dopo il finale di WandaVision. Non dimentichiamo neppure che il ritorno di Wanda avverrà in Doctor Strange and the Multiverse of Madness e non abbiamo idea di cosa ci aspetta.
Per salvarsi, Scarlet Witch crea una nuova realtà con a capo Magneto e altri mutanti. Stiamo parlando della famosa saga di House of M.
Inizia una battaglia feroce, durante la quale Scarlet Witch pronuncia la nota frase "no more mutants" con ripercussioni terribili per l'umanità. Wanda viene sconfitta, si ritira da eremita e attraversa un percorso di pentimento e redenzione. Dopo sette anni, fa il suo ritorno aiutando gli X-Men a sconfiggere l'entità cosmica nota come Phoenix.
Insomma, di strada il personaggio di Wanda ne ha fatta parecchia e in WandaVision abbiamo avuto modo di intravederne l'enorme potenziale.
Un altro importante elemento, proveniente direttamente dai fumetti, è il personaggio di Agatha Harkness che in WandaVision è il villain principale. Agatha è una vecchia strega che nei fumetti è molto legata alla storia di Wanda e precede sempre l'arrivo di Mefisto. Nella serie tv, Agnes aka Agatha è il burattinaio dietro ogni singola trama del programma televisivo creato da Wanda, è sempre lei ad aver manipolato diversi personaggi secondari, tra cui Ralph, e ad aver ucciso il povero Sparky. L'intera serie tv serve da trampolino di lancio per la fase 4 del MCU, fase nella quale siamo sicuri Wanda giocherà un ruolo fondamentale adesso che è conscia dei propri poteri.
I riferimenti alle gemme dell'Infinito in WandaVision fanno riferimento ai poteri di Scarlet Witch.
Sia la gemma della Realtà che quella della Mente appaiono o vengono citate per creare una base solida per le origini di questo personaggio, che nei film cinematografici è stato molto spesso lasciato da parte. Da un lato, la gemma della Realtà rimanda ai poteri stessi della "strega scarlatta", alla sua capacità di distruzione e creazione. Dall'altro, la gemma della Mente sembra aver acceso l'interruttore di quel potere sopito e chissà, potrebbe anche anticipare la possibile trama della Fenice.