Justin Chambers deve la sua fortuna planetaria per il ruolo del dottor Alex Karev in Grey's Anatomy, prodotto di spicco di Shonda Rhimes. Ma dove l'abbiamo già visto? Rinfreschiamoci la memoria!
Cresciuto nelle campagne di Springfield
(in Ohio, non dai Simpson), Chambers è l'ultimo figlio di una coppia di discendenti irlandesi/tedeschi. Ha ben tre fratelli e due sorelle; il gemello Jason lo segue a Parigi finito il liceo dove inizia la carriera di modello. Tante campagne e tante sfilate, tra cui anche Calvin Klein e Giorgio Armani (robetta, eh!)
Negli anni 90 parte alla volta della mitica New York, dove studia per molti anni agli H.B. Studios che gli hanno permesso i primi ruoli teatrali e televisivi. Il debutto vero però avviene nel 1995 nel patinato mondo delle soap con la sempreverde Destini, soap che ha lanciato, tra gli altri, nomi come Marcia Cross (Desperate Housewives), Luke Perry (Beverly Hills 90210), Julian McMahon (Streghe) etc etc…
Rimarrà sempre un volto conosciuto in campo televisivo, con piccoli camei nelle serie di Dick Wolf  New York Undercover e Swift – Il giustiziere (in cui appare un altro attoraccio, Giancarlo Esposito), ma soprattutto Cold Case dove  Chambers interpretava il detective Chris Lassing, ma lasciò la serie dopo quattro episodi per dedicarsi ad altri progetti lavorativi (e per fortuna!)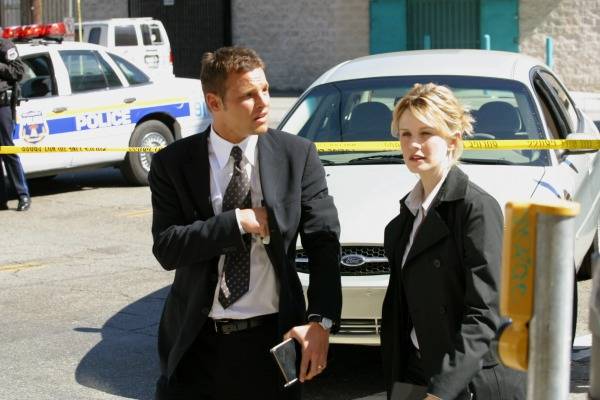 Intanto, tra una serie e l'altra, si butta a capofitto anche nel cinema ottenendo nel 1999 un piccolo ruolo in Liberty Heights, biopic scritto e diretto da Barry Levinson.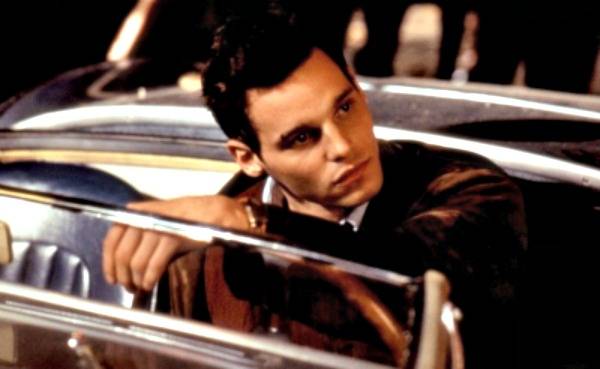 Ma chi se lo ricorda nei panni di Massimo, il povero ex fidanzato italo americano di Jennifer Lopez in Prima o poi mi sposo del 2001?? Lei sceglie Matthew McConaughey (e non le diamo torto) ma con questo film la sua carriera svolta, anche merito del buon successo della commedia trainata dalla fascinosa cantante.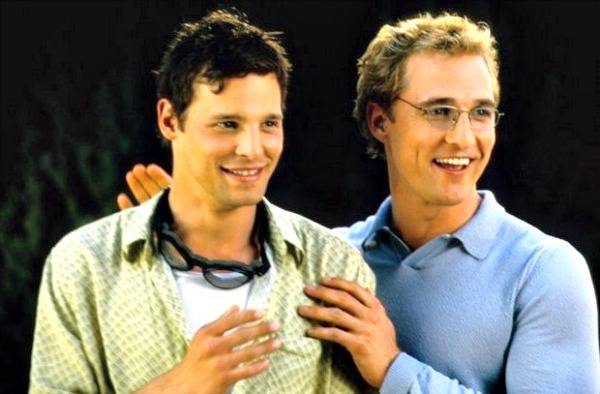 Infatti l'anno successivo la svolta di Justin Chambers, con il primo ruolo da protagonista in D'Artagnan  di Peter Hyams, inedita riscrittura del cavaliere, presentato come un giovanotto di campagna dai modi rozzi e ingenui, gettato nell'oblio delle periferie parigine dopo la morte del padre. Per fortuna ad allietarli (e incasinargli) le giornate c'erano Catherine Deneuve e Mena Suvari!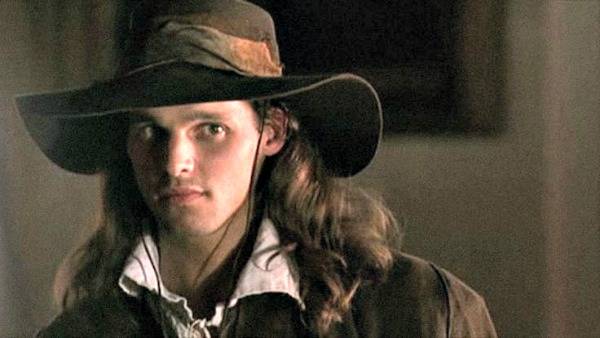 Nello stesso anno recita al fianco di Uma Thurman e Gena Rowlands in Hysterical Blindness di Mira Nair, distribuito da HBO e presentato al Sundance Film Festival, è un thriller patinato ambientato nel New Jersey sul finire degli anni Ottanta.
E ora veniamo a noi: Justin indossa camice e fascino e diventa il dottor Alex Karev di Grey's Anatomy dal 2004, l'unico del cast iniziale a non essere mai morto, mai disperso, mai resuscitato! APPLAUSONE! Non è da pochi rimanere in vita e sottrarsi alle grinfie della sadica Miss Rhimes!
Noi ridiamo e scherziamo, ma per un attore, seppur bravo, è un lavoro durissimo affrontare gli orari massacranti della serie, come ha dimostrato lo stesso Patrick Dempsey che ha dovuto lasciare il set per malattia. Justin, essendo uno dei primi regular del medical drama più seguito di tutti i tempi, è finito in un ospedale psichiatrico nel 2008 (ricovero volontario), a causa del forte stress che gli ha provocato disturbi del sonno. Non so voi, ma secondo me la maledizione Shonda colpisce anche fuori dal set…
Intanto nel 2005, tra una ripresa in corsia e l'altra, ha interpretato il ruolo del Sergente Matt Parish nel thriller psicologico The Zodiac  di Alexander Bulkley. Poi nel 2008 in La terrazza sul lago di Neil LaBute recita al fianco di attori del calibro di Samuel L. Jackson e Kerry Washington  e nel 2013 nel noir di Allen Hughes, Broken City, recita con Mark Wahlberg, Russell Crowe e Catherine Zeta-Jones.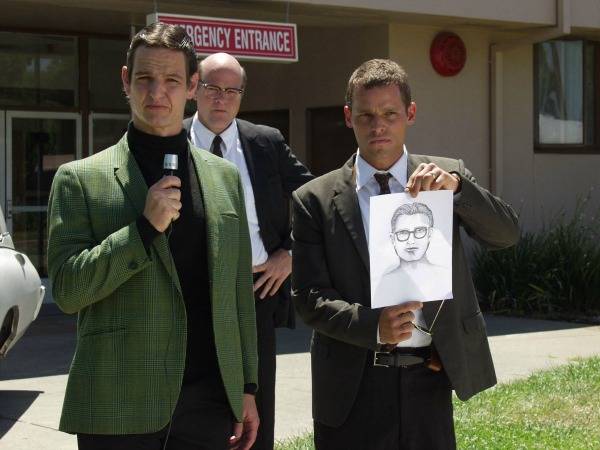 E non finisce qui: la sua calda voce da maschione è quella di Flash, nel film d'animazione della DC Comics  del 2013,  Justice League: The Flashpoint Paradox. Quante risorse in un solo uomo!
Da pochi giorni ha festeggiato il 45 compleanno (ohmygod) con la bellissima moglie Keisha Chambers e i suoi cinque pargolini Isabella (1997), le gemelle Maya e Kaila (1999), Eva (2001) e Jackson (2002). 
Buon compleanno dott. Karev, ti aspettano altre 1000 stagioni in camice bianco!!!