Zachary Quinto: il bello e impossibile delle Serie Tv. Il fascino penetrante dell'intellettuale misto all'intraprendenza del bello e dannato. Un mix ancor più esplosivo se accostiamo a tali doti naturali un talento nella recitazione straordinario. Stiamo parlando di un attore mostruoso e mai banale; uno di quelli capace di calarsi perfettamente nei panni di qualunque personalità.
Non importa quanto buono o quanto malvagio possa essere il vostro personaggio! Registi di tutto il mondo: Zachary Quinto è l'attore che fa per voi!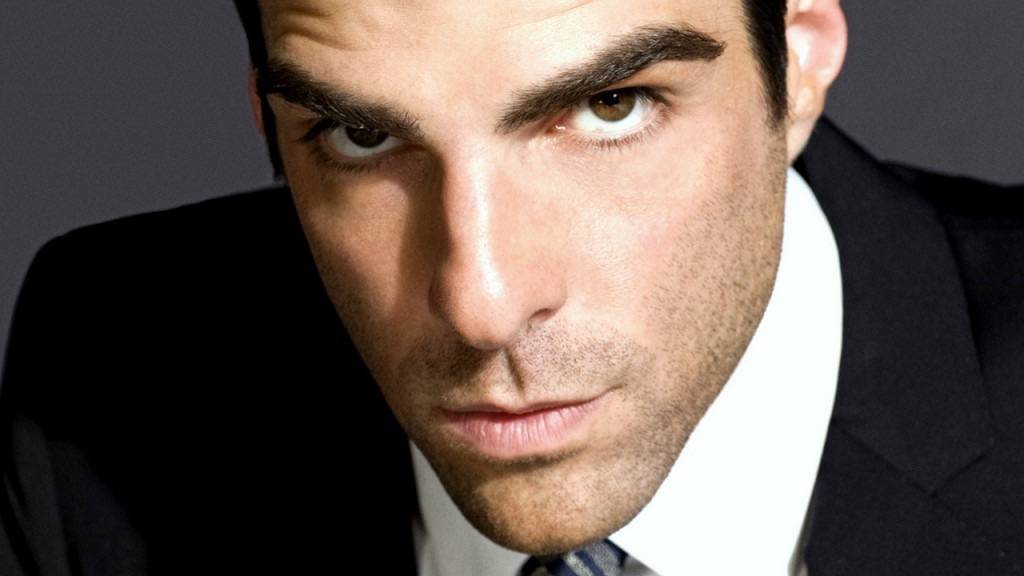 Sangue italiano e irlandese scorrono nelle vene di questo ragazzo nativo della Pensylvania, cresciuto accanto al fratello Joe e alla madre Margo. Infanzia accompagnata dalla nefasta mancanza del padre, morto prematuramente in un incidente stradale. A 22 anni si laurea nella prestigiosissima School Of Drama della Carnegie Mellon University; scuola che ha sfornato ben 19 premi Nobel. L'anno successivo fa il suo esordio nella terrificante serie TV "The Others" che segna l'inizio di una lunghissima staffetta di apparizioni nelle più svariate Serie TV.
Nel 2002 appare come Guest-Star in "CSI: Scena del crimine", "Off Centre", "The Agency", ma soprattutto in "Lizzie McGuire".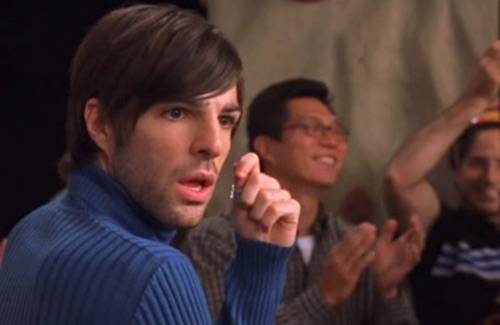 Apparizioni in ruoli non rilevanti, ma che serviranno a far si che il suo nome inizi a circolare nell'ambiente. Tant'è che l'anno successivo, il 2003, continua la staffetta partecipando a "Six Feet Under", "Streghe" e "Miracles". Stesso anno in cui otterrà finalmente un ruolo primario nella terza stagione di "24", dove interpreterà l'esperto di computer Adam Kaufman.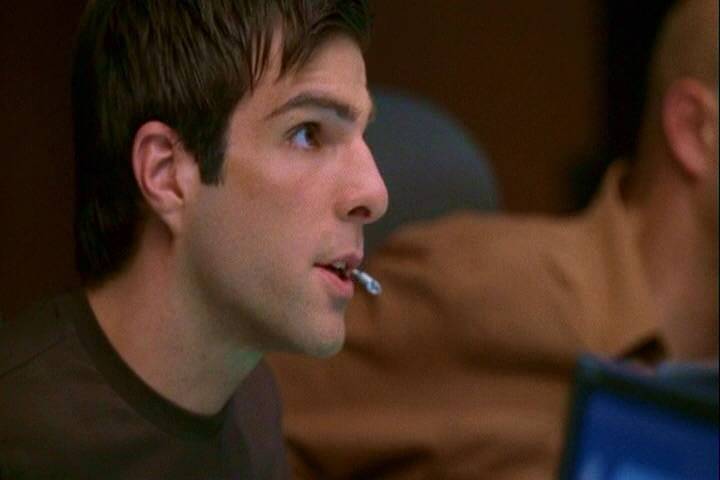 Quest'ultima interpretazione è solo l'inizio di una scalata paurosa, perché l'occasione d'oro è dietro l'angolo. Prima però meritano la menzione un altro paio di comparsate importanti; quelle in "Joan Of Arcadia", "Blind Justice" e "Crossing Jordan".
Un anno di transizione propiziatorio ad un 2006 favoloso all'insegna di Zachary Quinto. Dapprima sarà tra i protagonisti della serie targata VH1 "So NoTORIous", dove interpreta Sasan, un ragazzo iraniano dichiaratamente Gay che tuttavia non trova il coraggio di dirlo ai suoi. Tempi comici perfetti e ironia graffiante le 2 principali peculiarità di questa interpretazione.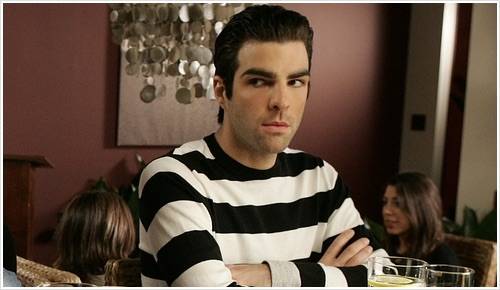 Ruolo che gli fa guadagnare punti, ma decisamente non quello che gli farà spiccare il volo. Dopo averci fatto ridere, vorrà spaventarci a morte.  Se nei panni di Sasan o di Adam Kaufman poteva risultare mansueto e divertente, in quelli del "Rubapoteri" Gabriel "Sylar" Gray risulterà estremamente inquietante e senza scrupoli. Tra le menti più contorte e ciniche della TV questo personaggio è il potentissimo antagonista della fortunata serie "Heroes". La sua crociata sommersa per accaparrare quanto più potere possibile ha letteralmente sconvolto milioni di fan. Sylar è un character eccentrico, silenzioso, letale e violento. L'esatta contrapposizione del bene e l'assoluta incapacità di provare sentimenti umani. Zachary Quinto è a dir poco fenomenale nei panni di questo "Personaggione", con cui ha avuto la possibilità di dimostrare le sue  immense doti recitative.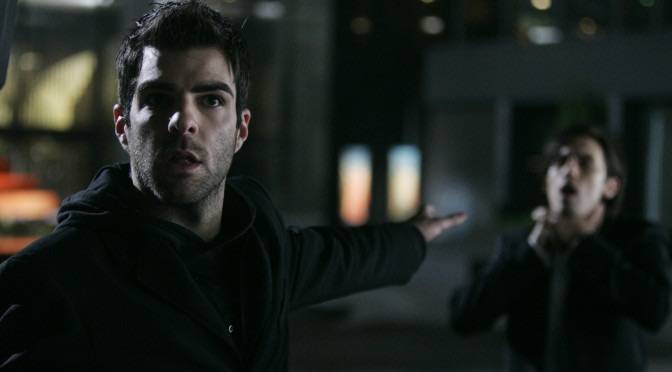 È finita l'era delle comparsate, ed è cominciata quella da protagonista. La  capacità di conciliare tenebra e luce nelle sue interpretazioni convincono J.J.Abrams ad affidargli il ruolo più contraddittorio della storia della fantascienza; il Vulcaniano Spock, nel rifacimento cinematografico di Star Trek. Perché ruolo contraddittorio? Semplicemente per il fatto che Spock fa parte di una razza aliena non predisposta a provare sentimenti, ma il lato umano ereditato dalla madre spesso e volentieri gli fa mettere in discussione la propria natura. Quale attore più adeguato per questo delicato ruolo?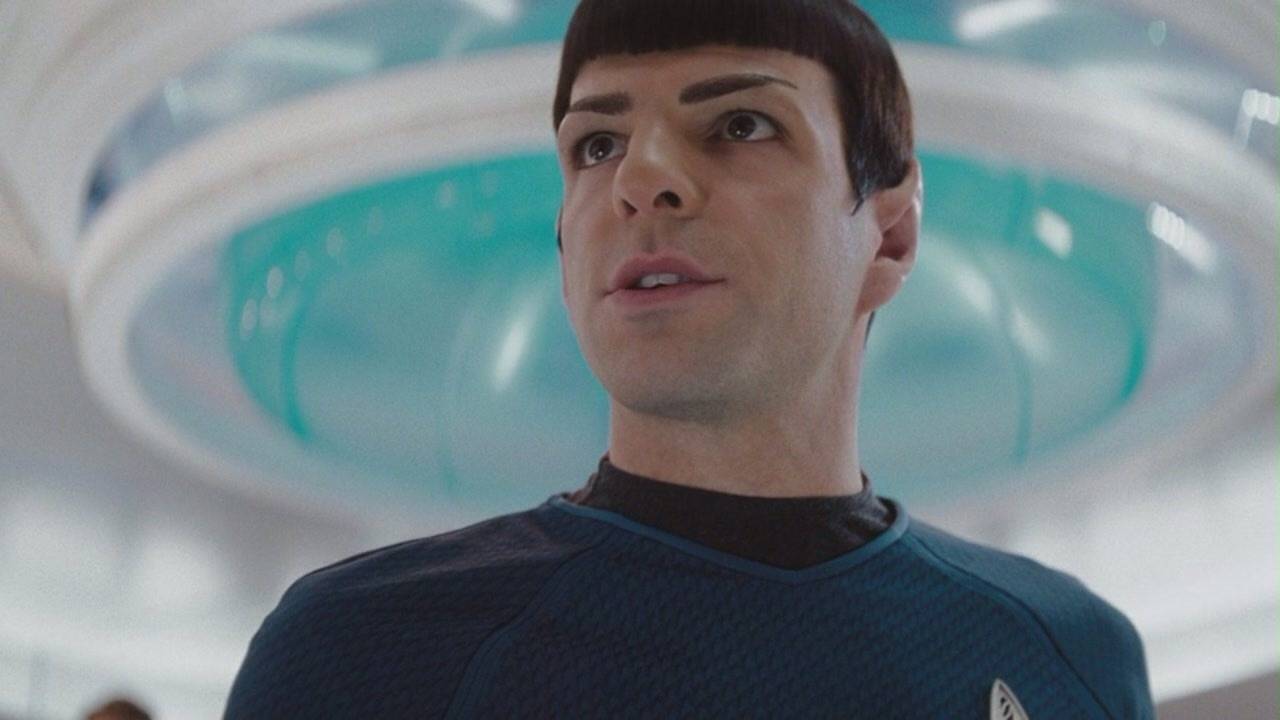 Promosso a pieni voti dai severissimi fan della celebre saga, Zachary Quinto volerà nello spazio a bordo dell'Enterprise per i 3 film del Franchise (finora).
È il suo esordio al cinema, un esordio col botto! Siamo nel 2009 e bisognerà aspettare 2 anni per rivederlo sul grande schermo. Eccolo a giocare in borsa al fianco di Kevin Spacey,Paul Bettany e Penn Badgley in "Margin Call".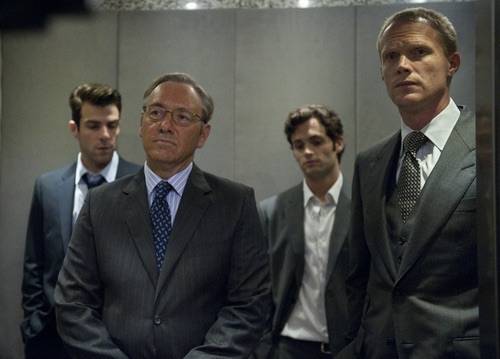 Anno in cui parteciperà anche alla fortunata commedia "(S)Ex List", ma che soprattutto segnerà l'inizio della sua collaborazione con Ryan Muprhy. Infatti otterrà il ruolo, nella neonata "American Horror Story", di Chad, un ragazzo omosessuale precedentemente proprietario della Murder House
Il successo deve avergli illuminato la via. Perché, sempre nel 2011, decide di mettere ordine nella sua vita e, sconvolto dal suicidio di un giovane ragazzo vittima dei bulli per via della sua omosessualità, decide di fare coming Out.
Zachary Quinto grida al mondo di essere Gay, poco dopo essere stato inserito dalla rivista "People" tra gli uomini più sexy del pianeta. In seguito rende noto di aver intrapreso una relazione con l'attore di "Glee" Jonathan Groff.
Nella seconda stagione di American Horror Story, quella ambientata nel manicomio di Briarcliff, ricoprirà invece un ruolo essenziale e determinante; quello del Dr.Oliver Thredson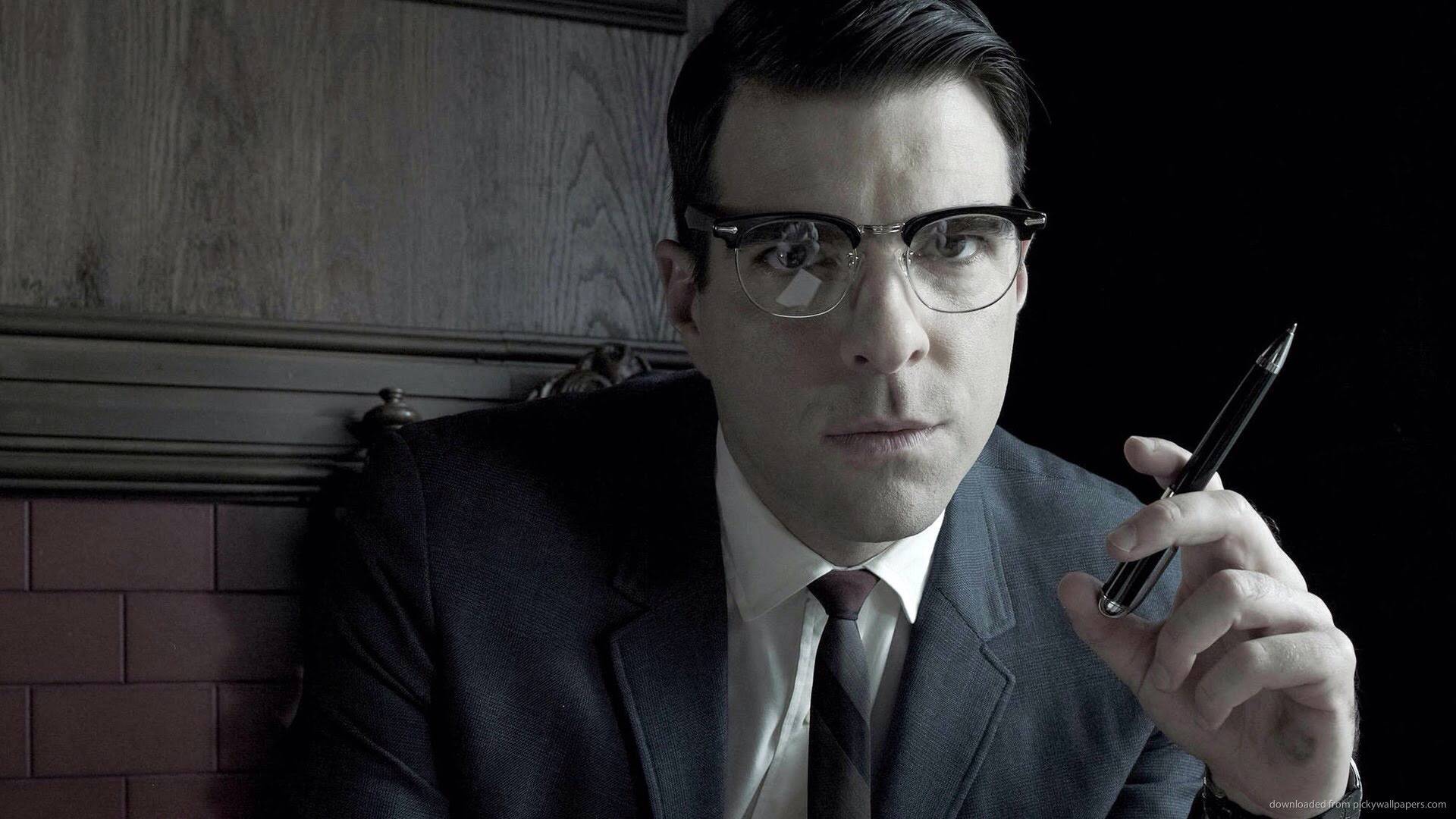 Ruolo duplice gestito alla perfezione da un Zachary Quinto ispiratissimo, che gli farà conquistare persino una nomination ai prestigiosi "Emmy Awards". Il misterioso psicologo di Briarcliff rappresenta una ciliegina sulla torta su un curriculum straordinario, che purtroppo (al momento) non conta altre presenze nel capolavoro di Murphy. E noi ci auguriamo che presto ritorni a bordo della nave! Perché la sua presenza impreziosisce, ancor di più un prodotto perfetto come "American Horror Story".
Successivamente in Tv è tra i protagonisti di "The Slap", mentre al cinema lo vedremo in "Hitman: Agent 47" e "I Am Michael".
Che altro aggiungere? Un attore fenomenale che esplora il dualismo e la bipolarità che contraddistingue tutti gli uomini. Con le sue interpretazioni è stato capace di toccare tutti gli aspetti caratterizzanti della psicologia umana. Da amico divertente a carnefice spietato. Artista completo, e soprattutto mai banale che mette qualcosa di suo in ciascuna impersonificazione.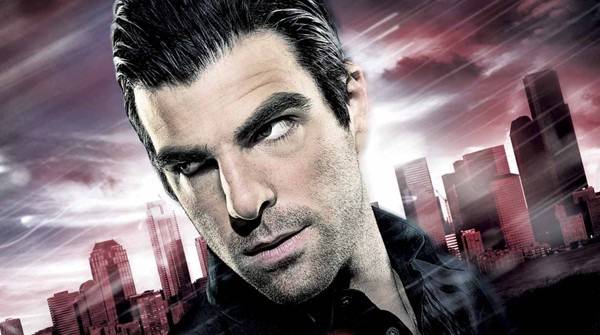 In attesa di rivederlo al cinema nel terzo film della saga di "Star Trek" e desiderosi di ammirarlo nuovamente in TV, ci è sembrato doveroso scavare un po' nei suoi #EsordiAssurdi.