# #
Sean interpreta uno dei personaggi principali di Once Upon a Time, ma nonostante questo non è molto amato dai fan. Nelle prime stagioni in cui è apparso si è fatto conoscere come un uomo integerrimo, un eroe coraggioso e molto fedele al suo codice d'onore, nonostante fosse a tutti gli effetti un ladro. Con perseveranza e gentilezza è riuscito a distruggere la barriera che Regina aveva innalzato attorno a sé e noi lo abbiamo amato proprio per questo: perché ha dato nuovamente alla nostra Evil Queen il lieto fine che meritava. Quando è tornata sua moglie Marian e lui ha deciso di scegliere lei e abbandonare Regina, ci si è spezzato il cuore, ma lo abbiamo capito.
# #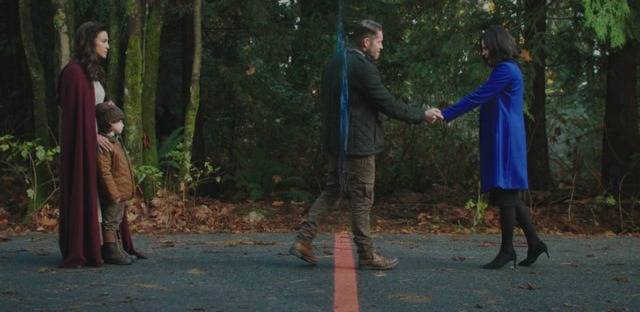 Da quando però abbiamo scoperto che si è fatto imbrogliare da Zelena e che ha una figlia con la strega perfida, la nostra stima nei suoi confronti è davvero diminuita. I fan hanno smesso di sostenerlo e alcuni (che hanno problemi a distinguere la realtà dalla fantasia) lo hanno anche screditato con gravi calunnie. Un attore al centro di molte polemiche!
# #
Dietro il sorriso timido e sicuro di Sean che nella serie ha fatto perdere la testa alla nostra Regina, cosa si nasconde?
Sean è originario di Ilford, un quartiere multiculturale di Londra, dove è nato quaranta anni fa. E' felicemente sposato dal 2012 con Tanya Flynn e l'anno scorso la coppia ha avuto il suo primo figlio.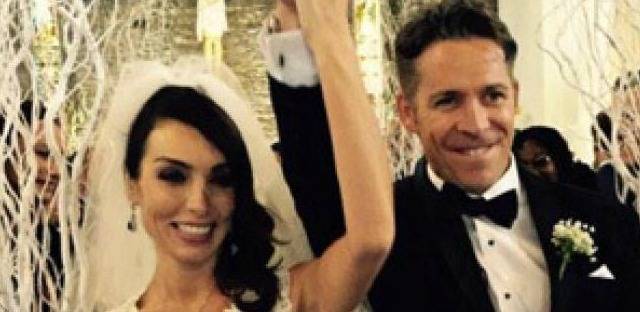 Forse non sapete che prima di dedicarsi alla carriera di attore, Sean era un cantante di grande talento. Ha pubblicato tre album e la sua canzone "Good day" ha raggiunto la dodicesima posizione nella "Billboard Hot 100" nel 1996.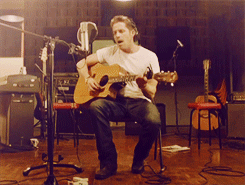 Intanto aveva iniziato a crearsi un nome nel mondo delle serie tv, recitando per quasi 10 anni in Grange Hill, una serie drama creata dalla BBC. Gli anni 90 sono gli anni d'oro per Sean che appare in tantissime serie tv: dalla mini serie Dodgem ad un episodio di Metropolitan Police fino a "Genitori in Blue Jeans". Quest'ultima sitcom in particolare che racconta delle vicende di una coppia di genitori e dei loro scatenati figli, è famosa soprattutto per la partecipazione di Matthew Perry, il famoso Chandler di Friends e due futuri attori di Hollywood, Brad Pitt e Leonardo DiCaprio che iniziarono proprio da qui. Nel 1993 partecipò poi alla più famosa soap opera inglese, EastEnders: nei panni di  Aidan ha accompagnato i telespettatori per ben 63 episodi prima di lasciare il progetto per dedicarsi ad altro. Rilevante è anche il suo ruolo da coprotagonista  in Dangerfield, un famoso drama inglese.  Nel nuovo millennio però Sean ha cominciato ad avvicinarsi al mondo delle favole e del mito. Nel 2001 partecipa al film "Il principe ranocchio" in cui interpreta un principe. Stentiamo a riconoscerlo con quei lunghi e fluenti capelli, ma è divertente vederlo destreggiarsi tra principesse ed incantesimi già nel 2001.
Nel 2009 è il protagonista della divertente serie fantasy "Krod Mandoon and The Flaming Sword of Fire", che racconta la lotta tra Krod Mandoon ed il sovrano malvagio Dongalon. I personaggi sono degli antieroi buffi, imbranati e riluttanti e non è un caso che nel cast ci sia anche il famoso comico Kevin Hart.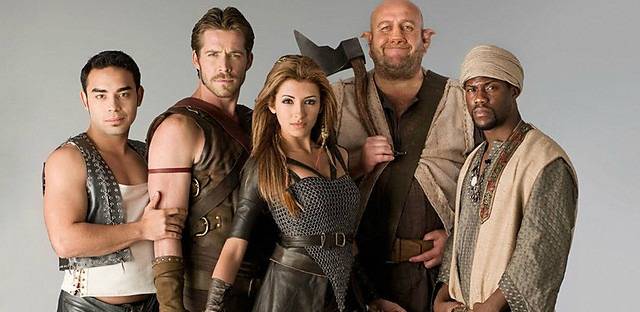 Nel 2008 recita da protagonista nella parodia del famoso 300, 3ciento chi l'ha duro la vince, in cui può dar mostra del suo corpo statuario. Interpreta il grande eroe spartano Leonida, qui rappresentato in modo spregiudicato e pittoresco, quasi spogliato delle caratteristiche eroiche.

Non rinuncia comunque anche progetti diversi: è, infatti,  il protagonista della sitcom "Off centre" che racconta l'amicizia di due ex compagni di stanza ad Oxford. E' coprotagonista anche di altre due sitcom, Eve e The Class, vincitrice di un People Choice Awards. Quest'ultima racconta di un gruppo di amici conosciutosi alle elementari che durante una rimpatriata decide di riallacciare i rapporti. Sean interpreta Kyle, uno dei ragazzi più popolari della scuola  e che nella sua giovinezza ha sedotto molte donne.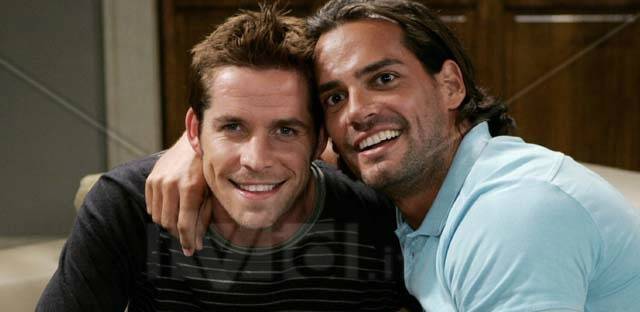 Ha anche la possibilità di fare piccoli camei in serie tv di grande calibro come Undercovers, CSI: NY e Criminal Minds. Nota è anche la sua partecipazione alla serie Scott & Bailey. Ormai Sean ha conquistato il mondo seriale e infatti nel 2013 i produttori di Once Upon a Time riconoscono in lui il perfetto Robin Hood. E come dargli torto? Già il curriculum che mostra come sappia destreggiarsi tra commedie e fantasy deve averli convinti, ma anche l'aspetto rispecchiava completamente l'idea che ciascuno ha quando pensa al famoso ladro della foresta di Sherwood. Accanto al Fante compare anche in qualche episodio dello spinoff della famosa serie sulle favole, Once Upon a time in Wonderland. Pare, purtroppo, che la sua permanenza nella serie abbia le ore contate, ma siamo sicuri che la sua carriera da questo momento in poi andrà una favola!