# #
Se vi dico Dylan O'Brien a cosa pensate?
Vi viene in mente l'impacciato ma fedele Stiles? Oppure l'intrepido e velocissimo Thomas della saga Maze Runner? O ancora..il perfido Nogitsune? Un grande detective? Una risata, un sorriso, un pianto, un inganno?
Chi o cosa è davvero Dylan O'Brien come attore? Credo sia impossibile dirlo, perché lui ha mille facce, mille possibilità, mille talenti e sorprese. Lui è capace di interpretare una persona che fa ridere e si inciampa ovunque, ma due secondi dopo si può trasformare in colui che sacrificherebbe la sua vita per un amico; poi può diventare un ragazzo disperato, logorato da una situazione, poi può piangere, avere paura, poi può essere dolce e innamorato, può, può, può e basta.
# #
Dylan può.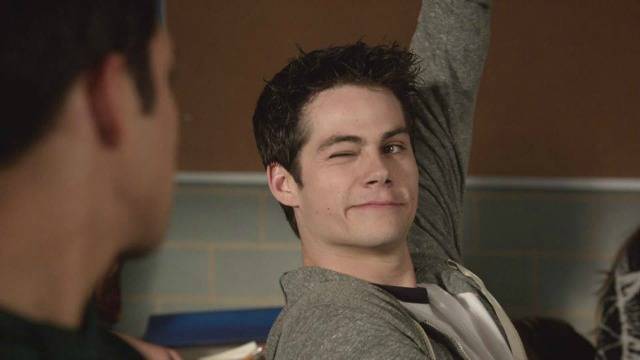 # #
Questo talentuoso ragazzo classe 1991 è nato a New York e il resto..è storia. Chiamale occasioni dalle grandi città, chiamalo "figlio d'arte" per l'eredità del padre cameraman e della madre attrice e insegnante, chiamala fortuna di aver fatto la scelta giusta o chiamalo con il suo vero nome TALENTO e riuscirai a capire a fondo perché Dylan è diventato e sta diventando sempre più popolare.
Dopo essersi diplomato nel 2009 scelse di trasferirsi a Los Angeles per provare la carriera da attore e da lì cominciò con alcuni video comici postati sul suo canale YouTube.
Il suo vero trampolino di lancio però fu la serie Teen Wolf con la quale ha debuttato in televisione nel 2011. Nello show Dylan interpreta Stiles Stilinsky, il miglior amico del protagonista Scott McCall, un lupo mannaro, e insieme al suo amico e al loro "branco" devono affrontare mille sfide e nemici. Durante i provini l'attore si presento in realtà per il ruolo di Scott, ma dopo aver letto il copione di Stiles scelse di provare quello. (qui trovate i 5 momenti più belli della loro amicizia)
Dopo il debutto, la serie Teen Wolf ebbe un grande successo tra i ragazzi di varie parti del mondo, ma non solo, lo show si dimostrò apprezzato anche da una parte di pubblico più adulta. Tra chi risaltò immediatamente nel cast ci fu ovviamente Dylan e questo lo portò sulla strada del successo. Non fu solo per il buon ruolo che doveva interpretare, perché Stiles è l'amico che tutti vorrebbero, sempre pronto ad aiutare e a sbattersi per cercare una soluzione, ma fu soprattutto per la sua magistrale interpretazione del personaggio. Le facce, gli scherzi, i sorrisi, i movimenti scoordinati, il suo gesticolare folle, le sue espressioni naturali..semplicemente P A Z Z E S C O.
Questo rapido successo gli valse il posto come protagonista nel cortometraggio Charlie Brown: Blockhead's Revenge nel quale, sotto la direzione di Robert Ben Garant, interpretò proprio Charlie Brown.
Continuando la partecipazione a Teen Wolf, dopo l'esperienza del cortometraggio, nel 2012, Dylan ha debuttato al cinema  con i film High Road e The First Time come co-protagonista. Nel 2013 invece ha fatto la sua comparsa come guest star in un episodio di New Girl e in uno di First Dates with Toby Harris. Durante quell'anno ha continuato a cavalcare l'onda del successo con il ruolo nel film Gli stagisti.
A parte Stiles in Teen Wolf (qui i 10 motivi per amarlo), Dylan è famoso in tutto il mondo per il ruolo di Thomas nella saga Maze Runner ispirata ai libri di Dashner.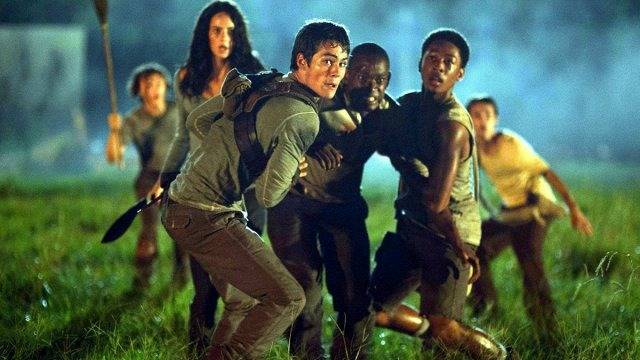 Nel 2014 uscì al cinema il primo capitolo Il labirinto che diventò rapidamente un successo internazione con più di 340 milioni di incassi. La sua spettacolare interpretazione gli permise di vincere  il premio Breakthrought Actor (Attore  Rivelazione) agli Young Hollywood Awards. Il secondo capitolo, del 2015, ha deluso un po' le aspettative del pubblico nella trama, ma Dylan si è rivelato ancora più superbo nella recitazione, lasciando i fans di tutto il mondo ad aspettare il terzo ed ultimo capitolo previsto per il 2017.
Durante le riprese di quest'ultimo l'attore si è ferito. Le comunicazione successive al suo ricovero in ospedale lasciano intendere che non ci siano danni particolari e che le programmazioni attuali non subiranno grossi slittamenti. Le notizie ufficiali affermano che il ragazzo si riprenderà al meglio e che il 15 maggio dovrebbe tornare sul set di Maze Runner.
Nel 2016 inoltre uscirà un altro film con Dylan: Deepwater Horizon, ispirato ad una storia vera e diretto da Peter Berg. O'Brien interpreterà Caleb Holloway, uno degli uomini che nell'aprile 2010 si sforzò di salvare il maggior numero di vite in seguito all'esplosione di una piattaforma petrolifera.
Tutti queste uscite, questi personaggi e queste interpretazioni hanno portato il talento di Dylan allo scoperto, facendogli vincere numerosi premi. Nel 2013 conquistò il premio come Miglior Cast insieme a Tyler Posey, Crystal Reed, Holland Roden e Tyler Hoechlin di Teen Wolf; nel 2014, come detto sopra, vinse come Attore Rivelazione al Giffoni Film Festival e il Giffoni Experience Award ai Teen Choice Awards. Nel 2015 ricevette riconoscimenti per Miglior Performance Rivelazione, Miglior Combattimento e Miglior Eroe grazie al ruolo di Thomas in Maze Runner.
Di una cosa sono sinceramente certa: con il suo talento e la sua giovane età, siamo destinati a sentir parlare di Dylan per molto, moltissimo tempo. Ah..ovviamente per noi è solo un guadagno!