È tempo di Wimbledon, Roger Federer e Andy Murray come al solito mostrano tutte le loro doti. A questo punto la prima cosa che viene in mente a quei pochi Serie Tv addicted che amano anche lo sport allora è solo una: Ma quanto mi manca 15/Love? Ma soprattutto, l'ho visto solo io?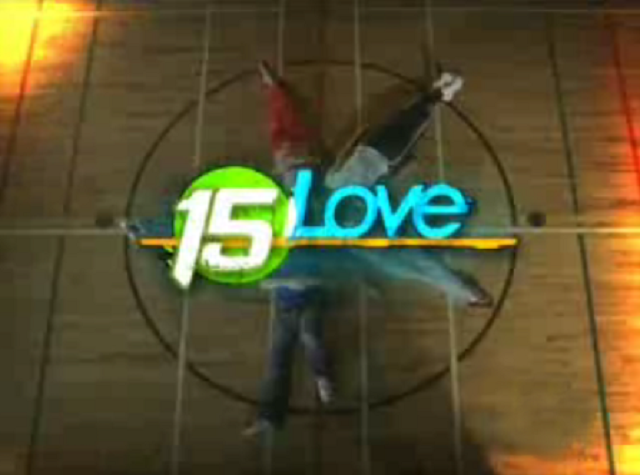 15/Love è una delle serie tv più adatte per chi ama lo sport (assieme ad altre 4 serie, ne parliamo in questo articolo che se siete curiosi potete andare a leggere). Andata per la prima volta in onda nell'estate del 2005, ben 11 anni fa ormai, riempiva i pomeriggi con due puntate al giorno, ricche di risate e scambi tennistici. Composta da tre stagioni, le prima da 26 episodi mentre la seconda e la terza da 14 ognuna. L'ultima stagione però arrivò in Italia nel 2007 e il 17 agosto dello stesso anno fu trasmesso l'ultimo episodio della Serie Tv.
Una specie di situation comedy sportiva molto probabilmente, creata con l'intento di far divertire e far appassionare i giovani al mondo dello sport. Nel mondo dei cartoni animati nessuno ha dato importanza a Jenny, Jenny, l'anime anni settanta su una giocatrice di Tennis, andata in onda in Italia una prima volta negli anni ottanta e una seconda negli anni novanta.
Perciò, al contrario del calcio e della pallavolo, che hanno avuto basi come Holly e Benji e Mila e Shiro, 15/Love si prende davvero una grande responsabilità. Di certo non sarà la serie migliore del mondo, di certo non sarà perfetta a livello di trama o di tecnica televisiva, ma per quei pochi che hanno visto e ricordano la Serie, Squib e compagnia hanno sicuramente fatto centro, insegnandoci qualcosa sul Tennis e facendoci divertire.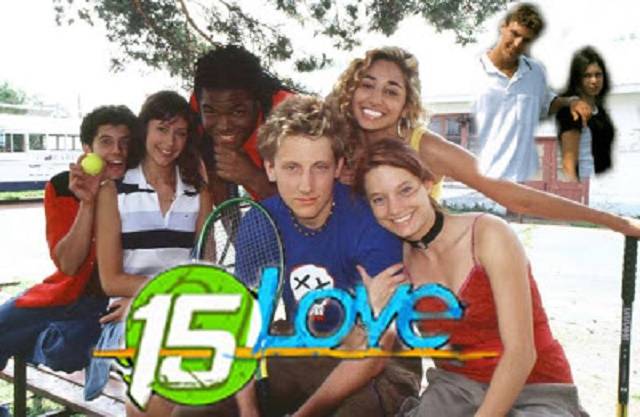 I protagonisti di 15/love sono cinque ragazzi, di vario ceto sociale, entrati nella scuola di Tennis, una delle più importanti in assoluto.
Ci sono Squib e Sebastien, due rivali in tutto e per tutto. Il primo, a malapena può permettersi la scuola, il secondo che inizialmente viene presentato come un figlio di papà, ma che con l'avanzare della storia si dimostrerà tutt'altro. L'amicizia tra i due andrà sempre più rafforzandosi. Ma non sono solo loro al centro della scena.
Insieme ai due ragazzi ci saranno anche le due ragazze tenniste Adena e Meghan, due migliori amiche da sempre con un carattere diverso e la giornalista Cody, che ruberà il cuore di Squib. Insieme formano una squadra incredibile, non ai livelli di Ted e i suoi amici di How I met your mother o di J.D, Turk e tutta la compagnia di Scrubs, ma di certo capaci di tenere compagnia quando non avevamo voglia di fare nulla durante l'estate. Un gruppo davvero unito che supera ogni difficoltà, come contro la piccola bimba prodigio Sunny, che viene presentata come una bambina con un enorme talento ma con altrettanta arroganza.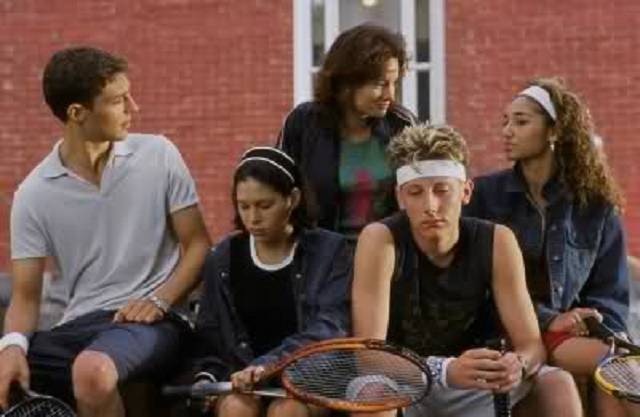 Con il tempo anche lei risulterà essere una brava ragazza che si unirà al gruppo. Dei ragazzi super uniti, come abbiamo detto, fino al momento più tragico di tutta la Serie Tv. Gli attori Vadim Schneider e Jaclyn Linetsky(rispettivamente Sebastien e Meghan) erano in viaggio con la loro auto per le riprese del tredicesimo episodio della prima stagione quando ebbero un incidente e persero la vita.
Nella Serie Tv la tragedia fu trasformata in un incidente aereo dei due tennisti che tornavano da un torneo molto importante. Probabilmente è l'episodio che più ha scosso i fan, che ormai si erano affezionati ai due ragazzi. Non solo i fan però, da quel momento 15/Love sembra essere cambiata e sembra aver perso quel tono comico che la caratterizzava nelle primissime puntate. Probabilmente nessuno ha superato al 100% il brutto trauma e i fan questo lo hanno recepito, tanto da avere un netto calo d'ascolti nella seconda ma soprattutto nella terza e ultima stagione, arrivata due anni dopo e della quale pochissimi conoscevano l'esistenza.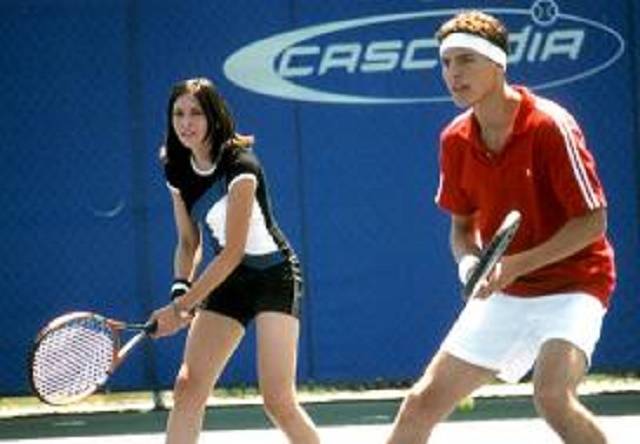 Il titolo della Serie, dal doppio gioco con il quale si identifica sia il punteggio di 15-0 in una partita, pronunciato dal giudice di gara, sia il termine "love" dall'evidente significato, sintetizza benissimo quello che è il carattere della serie. Una serie sportiva dove comunque le relazioni amorose e di amicizie sono praticamente fondamentali. Cody e Squid o Meghan e Sebastien rappresentano quello che è un amore nato da una passione in comune, il tennis appunto. Se analizziamo i protagonisti più nel dettaglio però troveremo dei ragazzi semplici e dai sani valori.
Cody, entrata non per il tennis, si impegnerà a fare ciò che ama, la giornalista e racconterà la vita della scuola di tennis nei minimi dettagli, fotografando tutti i momenti più belli dei match di allenamento o di quelli ufficiali. Inoltre abbiamo Meghan e Adena, due amiche per la pelle con le loro somiglianze e diversità ma che fino alla fine saranno sempre legate l'una all'altra; Adena infatti sarà una delle ragazze più distrutte dopo la perdita della amica-sorella. Da non dimenticarsi neanche di Squib, un ragazzo tutto pepe che ama la competizione e al quale piace mettersi sempre alla prova sfidando chiunque. Spesso perde è vero, ma la costanza che ha è davvero rara e questo lo porterà ad avere molti successi.
Infine Sebastien, lo sfortunato tennista dalle grandi doti, è un personaggio intenso e particolare, con una storia familiare non semplicissima e che riusciremo ad apprezzare fin da subito. Ovviamente non bisogna dimenticare i personaggi che rimpiazzano Sebastien e Meghan, ma comunque non si è mai avuta la sensazione che potessero essere tanto importanti quanto la bella coppia di tennisti.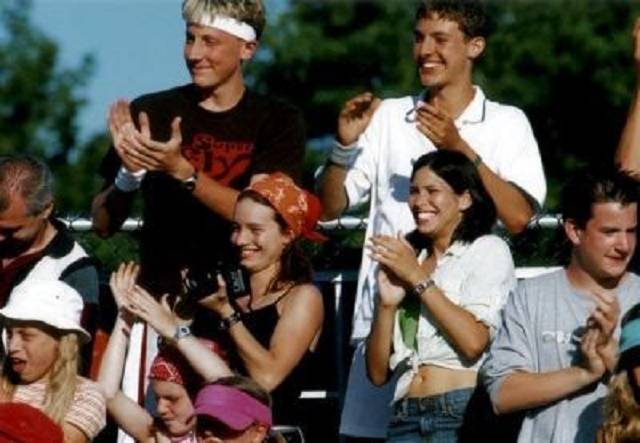 È vero, probabilmente non è stata appassionante come The Walking Dead o non è stata stilisticamente perfetta come Games of Thrones, ma di certo, per dei pomeriggi caldi estivi nei quali la voglia di vivere era davvero poca, fu, da parte di Italia 1, una scelta azzeccata. La leggerezza della gioventù, con un pizzico di dramma che per i ragazzi anni novanta era cosa quotidiana. Non so se l'avrò visto solo io 15/Love ma di certo sono felice di averlo fatto e ne vado molto fiero, spero sia così anche per i pochi eletti che hanno seguito Squib e i suoi compagni per tre stagioni intere.
Per chi ha nostalgia consiglio di 15/Love un veloce re-watch estivo, per chi invece è troppo giovane o si è perso questa Serie Tv, potete sempre rimediare.