Streghe è una delle Serie Tv cult più amate della nostra infanzia. Andata in onda tra la fine degli anni '90 e gli inizi del 2000, è riuscita fin da subito a imporsi nel piccolo schermo con risultati da record che hanno scavalcato tutte le barriere superando i confini internazionali: 55 sono i paesi, infatti, che hanno deciso di trasmettere la serie. La sua fine arriva nel 2006 con l'ottava stagione e nello stesso anno verrà conferitogli il premio Academy of Motion Picture Arts and Sciences come serie più longeva della storia con tutte protagoniste femminili. Qualche anno dopo – nel 2010 – anche il quotidiano The Huffington Post si accorge della potenza del prodotto aggiungendolo la serie nella top ten delle più grandi serie televisive fantasy di tutti i tempi.
Per chiunque non lo sapesse, ecco una splendida notizia: Streghe è disponibile sulla piattaforma streaming Amazon Prime Video e la cosa non potrebbe renderci più felici nei confronti di una serie che non abbiamo mai dimenticato.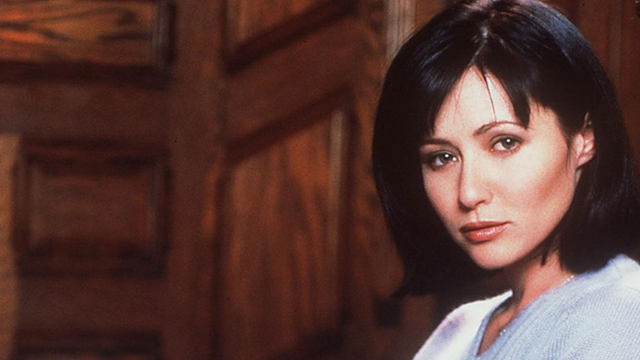 Quello che fin da subito colpisce i fan di Streghe è che l'inizio della serie è a tutti gli effetti l'inizio della loro nuova vita. Le sorelle Halliwell si sono sempre ritenute delle normalissime ragazze, non erano a conoscenza di tutto quello che la loro dimora nascondesse e non avevano mai neanche lontanamente immagino cosa avesse per loro il servo il futuro. Così, dalla prima puntata, iniziamo insieme a loro un percorso che ci permette di vedere la loro metamorfosi da persone normali a streghe.
Una delle carte vincenti della serie probabilmente risiede nel perfetto equilibrio che gli autori sono riusciti a donare: la sintonia tra normalità e magia è tangibile e riesce a darci dosi di quotidianità in un mondo completamente diverso dal nostro. Proprio in questo universo, le sorelle cercano di affrontare ogni battaglia nel migliore dei modi conoscendo sia il dolore della loro nuova vita che il bene riesce a donargli.
La nostra parte preferita della storia? Quella riguardante i poteri, naturalmente!
Le sorelle Halliwell sono contraddistinte da poteri sia individuali che collettivi e questa caratteristica è una delle nostre preferite perché è riuscita, in qualche modo, a creare una storia vera e propria in cui sapevamo di dover contare su qualcuna in particolare a seconda del contesto. La barriera tra telespettatore e serie, così, viene rotta e ci permette di entrare nella storia e fidarci delle sorelle consapevoli che la spunteranno.
La quarta stagione introduce un nuovo personaggio all'interno della serie, Paige, che dividerà il pubblico fin dal principio. Inizialmente non verrà accolta calorosamente ma a un certo punto le cose cominciano a cambiare – per l'esattezza nel finale della quarta stagione – e i fan iniziano a fidarsi e ad apprezzare anche questa nuova sorella. Da un certo punto di vista fu lei a salvare Streghe da un piccola crisi in termini di ascolti facendola tornare a uno share pari a 5 milioni di telespettatori.
Il racconto è un vero e proprio fantasy che si divide tra il dramma e la comedy.
Come dicevamo, Streghe non è solo il racconto della magia ma anche di una vita che cerca di continuare in maniera normale. Proprio con questo spirito vediamo i personaggi evolvere e sfornare delle proprie peculiarità che gli permetteranno di creare un vero percorso individuale: Piper in questo senso è l'esempio perfetto. Inizialmente insicura e timida, arriva alla fine della storia con una grinta e una forza dettate anche dalla tragica morte della sorella maggiore Prue.
Lo stesso possiamo dire di Phoebe, l'animo solare e romantico della serie. Il suo personaggio è dinamico, fresco e leggero ma quando arriva il momento è pronto a sacrificarsi e aiutare chiunque ne abbia bisogno. Sorprendentemente, sarà proprio lei a dare la forza – dopo la morte di Prue – a Piper. Similarmente anche Paige – nonostante l'arrivo durante la corsa delle stagioni – si mostrerà dinamica e incisiva nella storia sfoderando – nonostante il suo grande senso di libertà e indipendenza – maturità, coscienza e altruismo.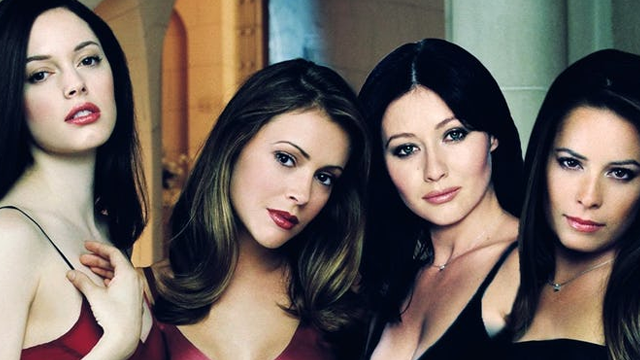 Il risultato di questi caratteri contrastanti ci dirige verso una coesione impeccabile che riesce a far vincere il ben sul male. Tutte insieme, nonostante tutto, hanno un solo obiettivo: mantenere integra la famiglia e cercare di condurre la loro vita con normalità.
Streghe, con questo spirito, ci teletrasporta in un mondo fantasy di cui avevamo bisogno. L'umanità, i valori, le evoluzioni all'interno di questa serie riescono a raggiungere tutti i telespettatori che, ancora oggi, ricordano questo prodotto con nostalgia. La verità è che esistono show in grado di rompere qualsiasi tipo di barriera diventando quasi coma un'iniezione quotidiana nella nostra vita e questo è in assoluto il caso di Streghe. La sua assenza dalla Tv si è fatta sentire per noi che non siamo mai stati in grado dimenticare questa storia carica di tutto quello che abbiamo sempre cercato all'interno di una Serie Tv. Proprio per questo motivo il suo ritorno su Amazon Prime Video suona come una benedizione per noi amanti della serie: abbiamo finalmente la possibilità di tornare in quell'iconica casa che, a un certo punto, abbiamo considerato anche un po' nostra.
Le sorelle Halliwell hanno costruito l'impero della magia e noi, affascinati da tale argomento, non potremmo essergliene più grati.