Lost costituisce un vero e proprio cult per ogni amante di serie tv che si rispetti. La serie tv creata da Jeffrey Lieber, J.J. Abrams e Damon Lindelof, targata ABC, ha dettato i canoni della serialità, nonostante i notevoli voli pindarici degli sceneggiatori e la presenza di qualche buco di trama di troppo. Pensare che l'Isola è approdata per la prima volta sui nostri schermi ben 17 anni fa, eppure continua ad appassionare numerosissime persone. Moltepici volte, infatti, ci siamo chiesti se Lost sarebbe stata una serie tv migliore se fosse nata oggi, in un epoca in cui la fruizione delle serie tv è radicalmente cambiata (ne abbiamo scritto qui).
Ma, nonostante tutto, Lost ci ha rubato il cuore.
Inevitabilmente anche noi siamo rimasti vittime del dissidio tra fede e ragione. Insieme ai losties abbiamo affrontato un viaggio per conoscere noi stessi e, giunti alla fine, ci siamo guardati allo specchio e ci siamo ritrovati uguali e incredibilmente diversi. Perchè definire Lost una semplice serie tv sarebbe imperdonabilmente riduttivo.
In fondo il vero motore portante della serie tv, andata in onda nel 2004 e giunta al termine nel 2010, sono i personaggi. Lost innalza la coralità a un nuovo livello, essendo incredibilmente difficile identificare un vero e proprio protagonista. Ogni personaggio, anche il più marginale, ha una caratterizzazione a tutto tondo. In una serie che fa della dicotomia una delle sue colonne portanti, possiamo verificare che nessuno è completamente bianco o completamente nero. Ognuno ha una sua personale sfumatura ed è portato a riconoscersi in essa. Uno di questi è proprio Desmond Hume, interpretato da un incredibile Henry Ian Cusick.
Quando penso a Desmond penso alla sensazione che si prova quando si inizia a correre dopo un lungo periodo di inattività.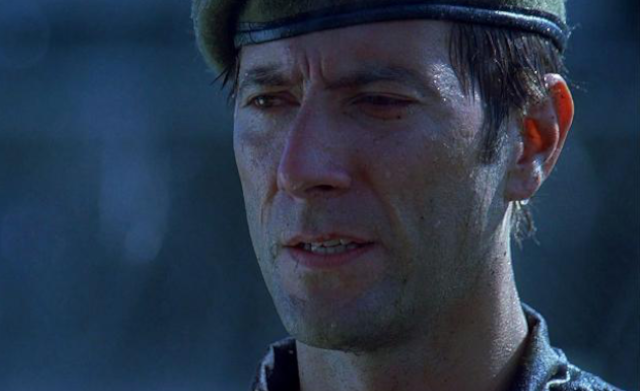 All'inizio della corsa senti solo il vento dolce che giunge a rinfrescarti il volto roseo del mattino, percepisci con chiarezza l'asfalto ruvido a solleticarti i piedi mentre li spingi via, come se volessi spiccare il volo da un momento all'altro. Ti senti finalmente libero e padrone del tuo corpo, senti di poter andare ovunque. Non vuoi nessuno che ti rallenti o ti distragga. Tu corri via. Veloce. Solo.
Ma con l'avanzare dei passi tutto cambia. I piedi diventano pesanti, il fiato scarseggia, centimetro dopo centimetro perdi la padronanza dei tuoi movimenti. Sembra una reazione avversa. Senti le spine della stanchezza pungerti il fianco e una mano invisibile stringerti la gola mentre i muscoli si ribellano. Vorresti accartocciarti e sparire come un foglio di carta pieno di scarabocchi inutili e illegibili. Devi smettere di correre. Fermati. Respira.
Prova a immaginare una vita in corsa e l'impossibilità di arrestare il tuo passo. Immagina la solitudine, il sentirsi inutili e sconosciuti di se stessi. Se riesci a immaginarlo sei un passo più vicino a Desmond Hume.
Il naufrago anomalo interpretato da Henry Ian Cusick è uno dei personaggi più complessi e profondi dell'intera serie.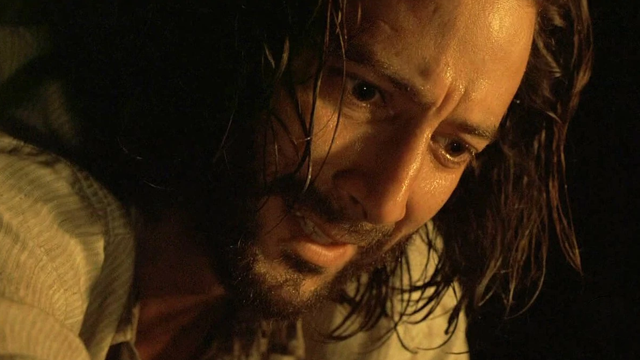 Desmond è un uomo che fuggendo dalla sua codardia ha forgiato le sbarre della sua prigione. Colui che credendosi padrone di sè si è spinto al largo dalla felicità. La stessa felicità che ha gettato via più e più volte senza neanche guardarla. Quando gli si è avvicinato troppo l'ha accarezzata con distrazione e poi allontanata come fosse una peccaminosa tentazione a cui non meritava di cedere.
Desmond in Lost vive schiavo di un mito. Si impegna a diventare diverso perchè incapace di compiere quel leap of faith, quell'atto di fede di cui è costituito l'amore. Vuole meritare l'amore di Penny perchè non ha il coraggio di fidarsi di lei. Hume non riesce semplicemente ad accettare il fatto che lei lo ami per ciò che è, non per ciò che gli altri vorrebbero che lui fosse.
Ma il fremito indomito della sua anima non è ancora pronto per questo. L'Isola lo sottopone a un lungo "purgatorio" di dolore e solitudine. Lui che fugge da tutto rimane incatenato per anni a un pulsante e all'oscura e cieca fiducia che da quel pulsante dipenda tutto. Non può scappare, non più. È costretto ad ascoltare inerme l'eco della sua identità. "Make your own kind of music", nel corso della prima apparizione del personaggio, gira nel suo scricchiolio analogico e profetizza sottilmente lo scopo ultimo di Desmond Hume.
Abbiamo imparato che Lost è un meraviglioso viaggio di redenzione.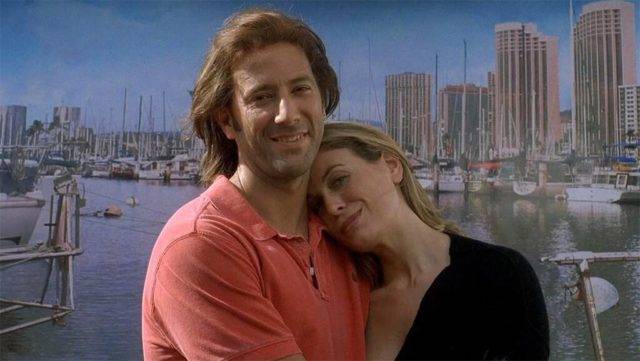 L'Isola cura le anime perse in se stesse e nel farlo traccia un subdolo sentiero che va percorso a piedi nudi, e che culmina in un ritorno a un bianco tepore casalingo. Desmond, in questo caso, ritorna in sè, smette di voler dimostrare qualcosa a qualcuno, smette di ancorare il suo valore a un qualsivoglia numero o risultato. Conosce l'amicizia, il sacrificio e la redenzione. Crede finalmente all'amore e, questa volta, sa di meritarlo. Crede a Penny, che diviene la sua destinazione ultima.
La sua si tramuta una corsa verso casa. Non è più una fuga, è una promessa. Nell'amore c'è la solidità del suo spirito. Nell'amore c'è la risposta salvifica in grado di farsi beffa anche del tempo, riportando l'Universo sul giusto sentiero.
"L'Universo trova sempre il modo di correggere la rotta"
Senza l'amore per qualcosa o qualcuno siamo tutti dei fogli bianchi, un vuoto destinato a dissolversi. Lost ci insegna che abbiamo bisogno di un àncora, di una costante che ci mantenga ben solidi, che ci concretizzi e ci permetta di riempire il vuoto di una pagina con la bellezza e l'intensità di una storia.
Ognuno di noi, al pari di Desmond Hume, ha bisogno di una persona come Penny che ci afferri la mano quando stiamo per correre via di nuovo, ci riporti alla realtà e ci trattenga in un abbraccio. Attraverso la sua storia, attraverso il suo lento disgregarsi e il suo veloce ricomporsi, comprendiamo che la soluzione non è solo una promessa ma l'ardire di mantenerla. E Desmond ci insegna che crederci è il più grande atto di coraggio.
Desmond: Ti prometto.

Penny: Non importa quando.

Desmond: Tornerò da te.

Penny: Non smetterò mai.

Desmond:Te lo prometto.

Penny: Te lo prometto.

Desmond: Ti amo.