"Si dice che il minimo battito d'ali di una farfalla sia in grado di provocare un uragano dall'altra parte del mondo". L'effetto farfalla è lo snodo principale della teoria del caos secondo la quale anche il più piccolo degli eventi sarebbe in grado di scatenare inauditi effetti collaterali. Così, con la leggiadria di un battito d'ali, Lost entra nelle nostre vite e le stravolge. Mira a insegnarci il senso più profondo di ogni piccola e apparentemente insignificante azione, che si fonde e si diffonde nelle trame del caos e nei capricci del destino.
Change, everything you are and everything you were.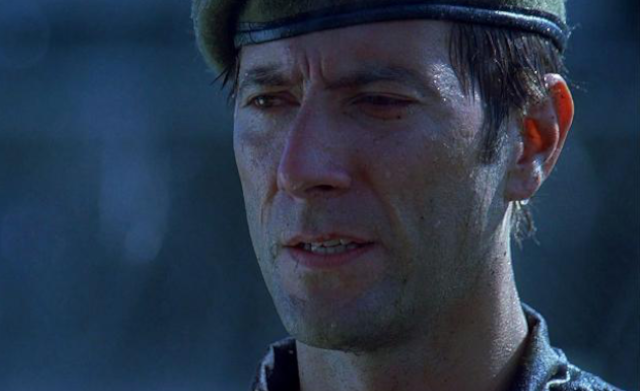 "Butterflies and Hurricanes" dei Muse inizia incitando al cambiamento mentre la chitarra e la batteria squarciano ansimanti le regole del progressive: cambiare per migliorarsi, per ritrovarsi. Ma quando tutto intorno a te accade così in fretta, si perde di vista la meta del percorso. È proprio quello che succede a Desmond Hume in Lost: lo sbrilluccicare cristallino dei sentimenti non è sufficiente a renderlo conscio e meritevole di quell'amore così lampante. Deve combattere, deve cambiare per far scattare quel battito d'ali generatore di uragani.
Your number has been called
Fights, battles have begun
Revenge will surely come
Your hard times are ahead
Si attorcigliano sequenze numeriche e conflitti immaginari nella testa di Desmond, deve affrontare la solitudine e l'incapacità di abbassare il capo dinanzi alle regole. Deve combattere, ma contro chi? È sballottato in una battaglia al massacro per raggiungere la consapevolezza di se stesso.
Perché Lost ci ha insegnato che non basta riconoscere l'amore, non basta trovare l'anima che combacia alla perfezione con la nostra.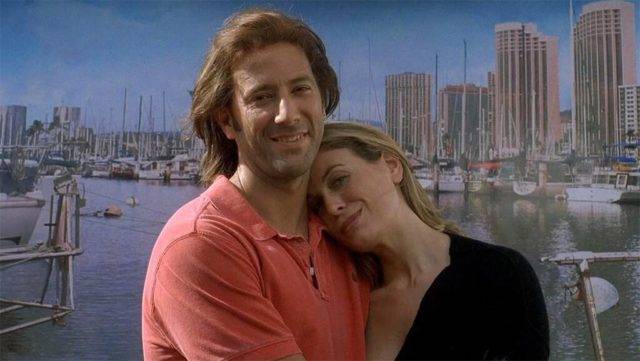 L'amore non è fatto di semplice ricerca dell'altro ma trova il suo culmine quando si è disposti a guardarsi allo specchio. Bisogna lasciar colare via ogni forma di trucco, ogni infrastruttura confezionata e avere il coraggio di guardare negli occhi la propria immagine per fare la cosa più difficile del mondo: accettarla.
Senza questo passaggio fondamentale non ci sarà nessuna Penny dall'altro lato del telefono, nessuna costante capace di abbattere i confini con la forza di un uragano. Senza l'accettazione c'è solo un'immagine idealizzata dell'amore ammanettata a statica inattività.
Best, you've got to be the best, you've got to change the world and you use this chance to be heard, your time is now.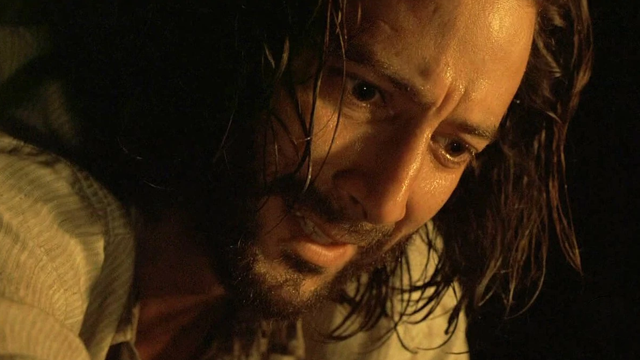 Desmond ci mette così tanto tempo per capire che era già "il migliore", le ali erano già posizionate sulla sua schiena ma non era in grado di sbatterle. Gli ci vogliono anni rinchiuso in un bunker incatenato a un pulsante destinato a salvare il mondo, ma quale mondo? Un'azione così piccola, così apparentemente insignificante come mai potrebbe cambiare il mondo? Quell'irrisorio movimento muscolare è in grado di attivare dubbi, sfide, paure e desideri. Appare chiaro non solo attraverso Desmond ma, anche e soprattutto, filtrato dagli occhi di John Locke.
"Your time is now" il tempo è un concetto ballerino quando si parla di Desmond, è la sua nemesi dedita al sadismo. Lui è ostaggio di quel tempo che gioca a nascondino e ne fa il suo giocattolo preferito. Però Desmond decide di ribellarsi, di competere contro la corsa delle lancette e comporre quel fatidico numero di telefono durante la Vigilia di Natale. È armato della sola speranza di trovare risposta dall'altro lato della cornetta e del mondo (qui abbiamo stilato una lista delle telefonate più strazianti delle serie tv).
Your last chance has arrived.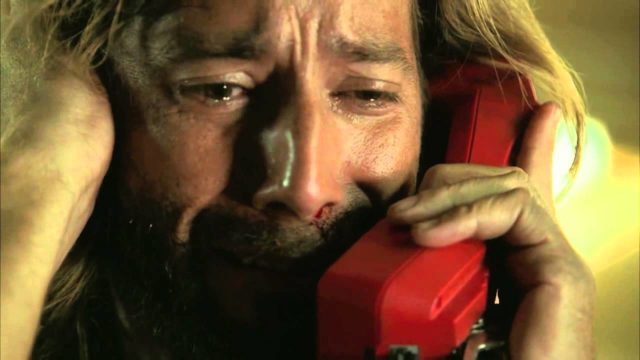 "Tutto questo, vedi? Sono variabili, casualità, caos. Ogni equazione ha bisogno di stabilità, di un'entità nota: si chiama costante". Quando la perdizione incrocia l'ardere cieco della speranza, non c'è caos che tenga, Desmond e Penny sono il bilanciamento dell'Universo. La bellezza dell'incontrarsi di nuovo, ognuno con il proprio bagaglio di esperienze, ognuno con le proprie guerre, ma forti della consapevolezza che nulla potrebbe mai scalfire la forza dell'amore. È così che giunge il loro tempo incastrato tra l'ansimare delle circostanze e l'avversità dei loro continui ritardi. Finalmente la farfalla ha l'ardire di sbattere le sue ali e nessuno potrà fermare l'uragano delle promesse, del vincolo inscindibile e indissolubile.
Desmond: Ti prometto.
Penny: Non importa quando.
Desmond: Tornerò da te.
Penny: Non smetterò mai.
Desmond: Te lo prometto.
Penny: Te lo prometto.
Desmond: Ti amo.