Talentuoso, affascinante e molto sexy: è Colin O' Donoghue, noto al grande pubblico per il suo ruolo di Hook in Once Upon A Time. Il suo è uno dei personaggi più apprezzati dai fan che lo hanno amato sia nella versione dark e cattiva, sia dopo la sua redenzione e trasformazione in un eroe. Del resto Hook con un solo sguardo riesce a fare una strage di cuori che né Regina, né Cora potrebbero eguagliare!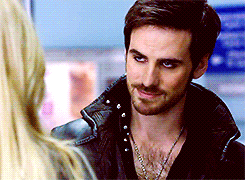 Ma quanto sapete riguardo al bravissimo attore che lo interpreta? E' irlandese ed è nato nel 1981 a Drogheda, un luogo in cui ama tornare appena può per trascorrere del tempo con la sua famiglia ed i suoi amici. Colin, infatti, non è un amante della bella vita, ma un ragazzo umile e semplice. Ha sposato un'insegnante di nome Helen, che tre anni fa gli ha dato il suo primo figlio, Evan. Altro che vita di eccessi e soldi, lui preferisce dedicarla a ciò che ama di più: i suoi cari e la grande passione per la recitazione. Prima di mettere l'Uncino e diventare Killian Hook Jones, infatti, la carriera di Colin è stata piena di ruoli importanti ed interessanti!
Scopriamo insieme chi era Colin prima di essere amato dal pubblico per il suo ruolo di Hook!
La sua prima apparizione è nella miniserie drama Rebel Heart ambientata durante la guerra d'indipendenza irlandese. Nel 2002 partecipò al film natalizio Home for Christmas in cui recitò il ruolo del giovane Norman grazie al quale ottenne il premio "Miglior Nuovo Talento". Tra il 2004 – 2005 si dedica al mondo delle serie tv: una piccola apparizione in 2 episodi del comedydrama Love is the Drug, girato tra l'altro proprio nella sua città. Recita la parte di Jamie nella serie drama Proof, un'altra produzione irlandese. Ha ottenuto anche un ruolo in tre episodi della soap opera Fair City. A ventitré anni dunque era noto solo per piccoli camei in produzioni locali, ma il futuro aveva in serbo per lui grandi cose. Nel 2006 ha ottenuto il ruolo di Conor Elliot, nel famoso e pluripremiato medical drama The Clinic.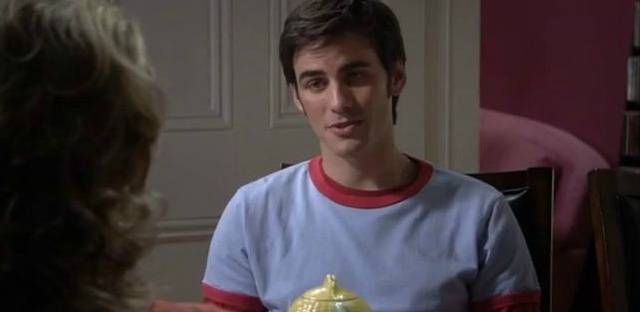 L'occasione della vita la riceve quando recita in un episodio della terza stagione dei Tudors nei panni dell'affascinante Duke Philip of Bavaria. Questo ruolo merita una menzione particolare: in un ballo, infatti, flirta con Mary Tudor, interpretata da Sarah Bolger, l'attrice che in Once Upon a Time recita nei panni della bella (e addormentata) Aurora!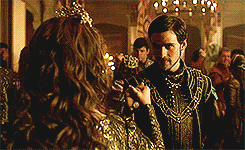 Nel 2011 finalmente il suo talento viene apprezzato anche dal grande schermo. Partecipa infatti al fianco del celebre Anthony Hopkins all'horror The Rite in cui interpreta un giovane prete esorcista indeciso se accettare oppure no il suo dono ed il suo particolare destino.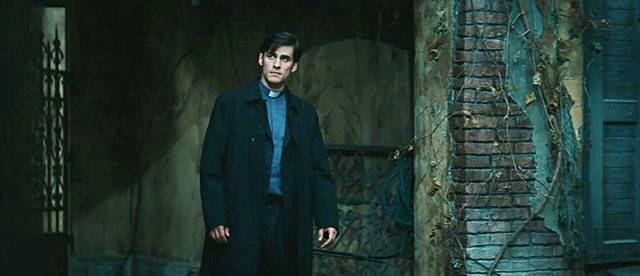 Nello stesso anno ottiene anche il ruolo di Hook nella famosissima serie Once Upon a Time, che lo ha reso molto celebre. Il suo doveva essere un personaggio secondario, che non sarebbe dovuto apparire per più di una stagione, ma Colin stupì tutti. I fan si innamorarono dell'affascinante pirata che sembrava nascondere un'interessante storia dietro il suo aspetto da duro ed hanno preteso di conoscerla. Gli autori allora lo hanno reso uno dei protagonisti e Hook ha dato vita con Emma ad una delle coppie più amate dello show (in realtà a due, ma la seconda è meno ufficiale). Nel 2012 ottiene anche il ruolo nel film Storage 24. La sua carriera grazie al ruolo dell'acerrimo nemico di Peter Pan ormai ha preso il volo e l'anno scorso ha anche partecipato da protagonista al videoclip della dolcissima canzone di Christina Perri, "The words".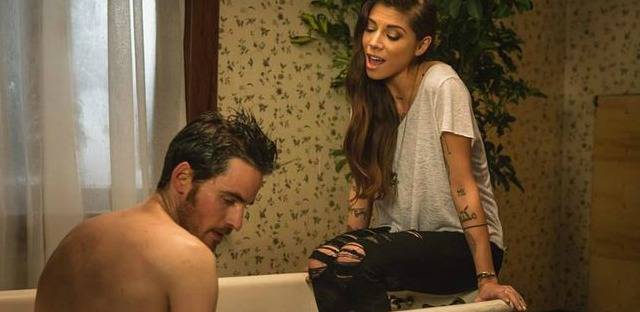 Siamo sicuri, infatti,  che la carriera di Colin non si fermerà affatto ad Hook e che vedremo questo talentuoso ragazzo in tanti altri ruoli o almeno glielo auguriamo!