The Walking Dead ha una storia che ormai sappiamo. Alcuni fan rimangono fedeli, mentre altri l'hanno da tempo abbandonata a seguito di un peggioramento presente nelle ultime stagioni. Oggi non siamo però qui per parlare di questi sentimenti altalenanti. Piuttosto, vogliamo raccontarvi un'altra storia che ha a che fare con uno dei chitarristi più famosi di sempre: Slash dei Guns N' Roses.
Cosa lega Slash dei Guns N' Roses a The Walking Dead? Il chitarrista ha scritto una canzone per la serie della AMC, ma è stata rifiutata!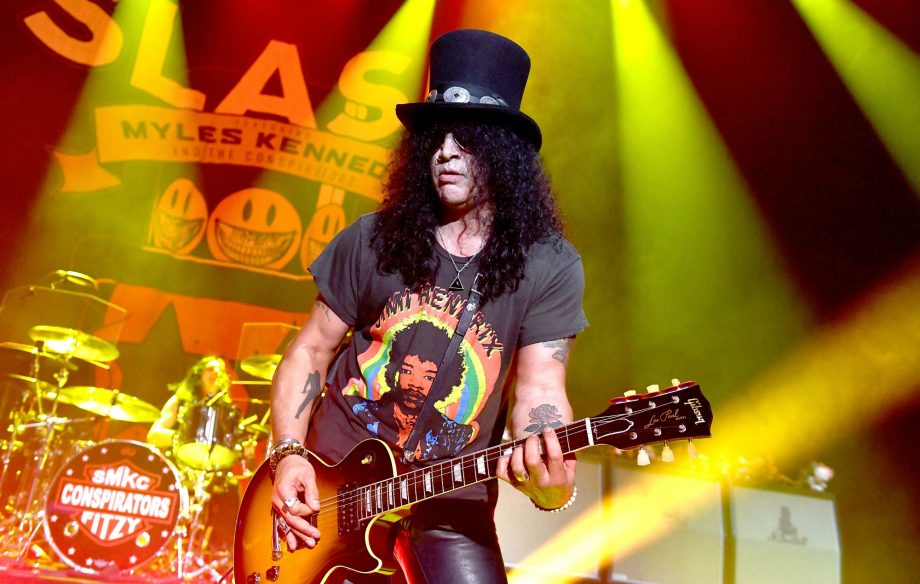 Slash ha raccontato a Basel Meets che aveva infatti scritto una canzone per la celebre serie tv. La canzone di cui si sta parlando è The One You Loved Is Gone, uno dei pezzi di Living The Dream, ultimo album da solista del chitarrista. Il pezzo doveva fungere da sigla per The Walking Dead. Ecco le parole di Slash:
Ai tempi The Walking Dead non aveva brani originali a parte il tema sonoro e mi sembrava interessante che ne avessero. Tuttavia la produzione ha rifiutato perché l'avevo scritta io: i produttori non volevano avere un nome riconoscibile nel mondo della serie tv.
Slash ha poi sottolineato che il testo originale era diverso da quello che poi è stato scritto per l'album di quest'anno.
La stessa produzione di The Walking Dead ha poi confermato i non voler usare il brano per lo zombie drama, quindi Slash per diversi anni non l'ha più presa in considerazione. Ha poi aggiunto:
Ho riascoltato la registrazione e non potevo credere di averla mandata alla produzione: aveva un suono così ruvido.
The Walking Dead avrebbe quindi potuto avere una sigla diversa, firmata da un grande nome. Tuttavia, come sappiamo, non è andata così.