Tutti i personaggi di The Walking Dead hanno ballato con la morte, chi più, chi meno. Facendo il re-watch di tutte le sette stagioni (per presentarmi bella sul pezzo all'inizio dell'ottava), mi sono resa conto che il numero di volte in cui Glenn ha rischiato di morire è abbastanza ridicolo.
Spoiler vari ed eventuali, leggete a vostro rischio e pericolo.
1) Sarebbe potuto morire cento volte al centro commerciale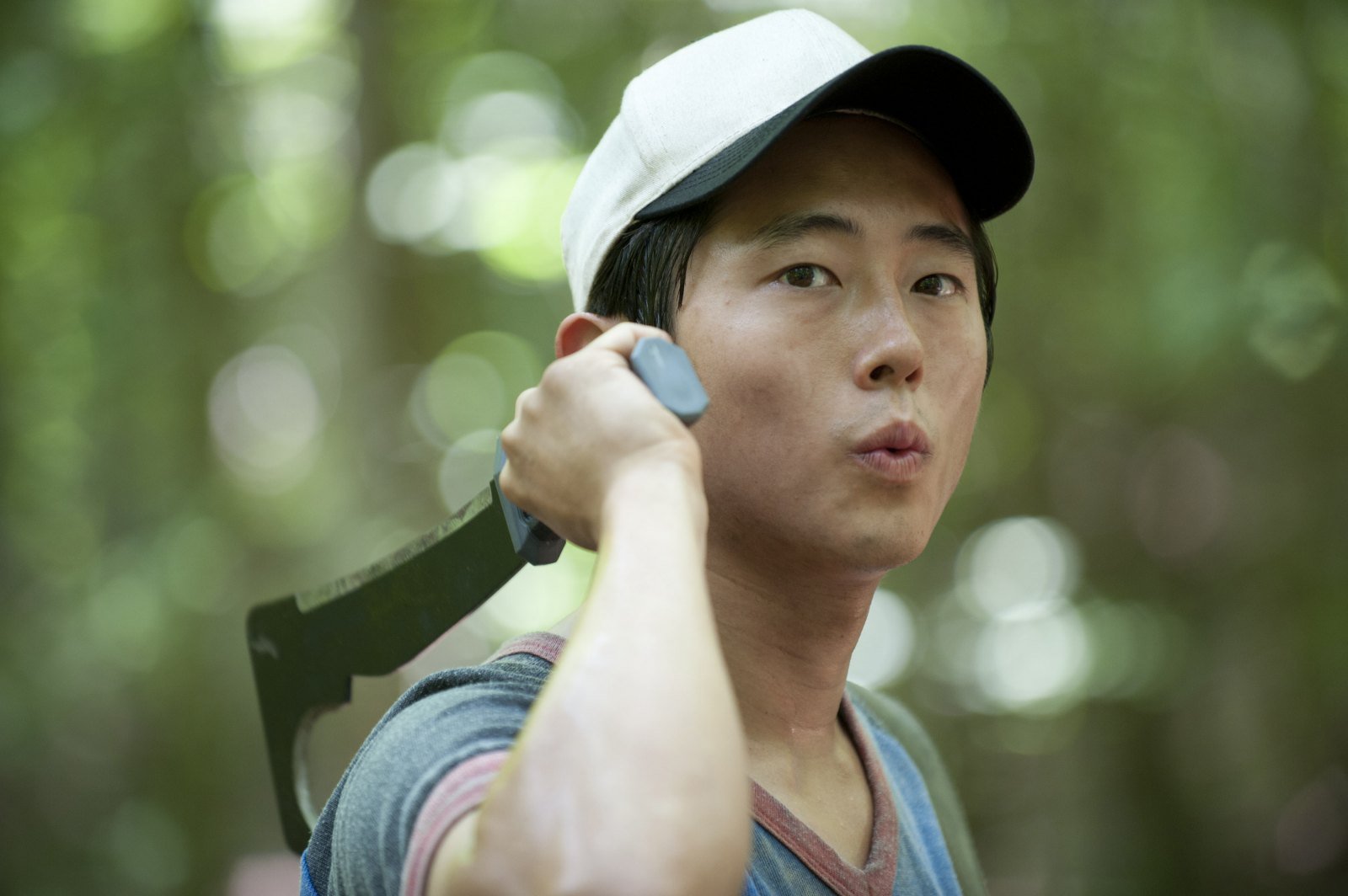 Siamo al centro commerciale, quindi parlo della prima stagione, puntata due, o anche tre di The Walking Dead. Glenn è un giovanotto armato di cappellino da baseball, pragmatismo e buoni sentimenti, ma di quelli buoni sul serio. È lui che salva Rick quando ormai era pronto a spararsi un colpo in testa, in una situazione talmente drammatica da essere quasi divertente.
Corre per strada per salvare il malcapitato sceriffo in una situazione difficile, si cala delle fogne con Morales, accompagna Rick col cappottino di viscere alla ricerca di un veicolo per una fuga disperata.
In pratica, Glenn s'era già giocato tutte le carte di sopravvivenza alla seconda puntata.
2) Rapito dai vatos
Sappiamo che i vatos, alla fine, erano poi bravi ragazzi. Ma subito non sembravano tipetti raccomandabili, d'altronde, parlavano di dare in pasto il sequestrato Glenn "alle più malvage cagne mangia-uomini mai viste, comprate direttamente da Satana" (sto citando).
Poi erano chihuahua, ma non fa niente, sulla carta, il rischio c'è stato.