Il film di The Walking Dead con protagonista Rick Grimes è in lavorazione e negli ultimi giorni sono emersi nuovi dettagli.
Fatto ormai acclarato è che la storia sarà incentrata su Rick Grimes, alias Andrew Lincoln, dopo che è stato trasportato sull'elicottero con Jadis verso un nuovo angolo di mondo, mentre continua ad aver luogo l'apocalisse zombie.
Anche se è ormai uscito dalla serie The Walking Dead, che è stata appena rinnovata per una nuova stagione, la storia del protagonista non si è ancora conclusa. Da quello che sappiamo Lincoln non ha in programma di ritornare nella serie tv. Una delle ragioni del suo addio riguarda la sua famiglia, che vive in Inghilterra e dalla quale non voleva più restare così lontano per troppi mesi all'anno (la produzione della serie AMC è infatti negli USA).
L'ex showrunner della serie, Scott M. Gimple, ha dichiarato che la storia di Rick andrà avanti per anni. Questo ci fa capire che il film coprirà un arco temporale di almeno tre anni. Ancora non sappiamo però se questa linea temporale si affiancherà a quella dello show, anche se pare di si.
La produzione sta mantenendo il massimo riserbo sul film, ma ciò che sembra chiaro è che la storia sarà ambientata nel nord-est degli Stati Uniti, una porzione di terra ancora non esplorata a fondo.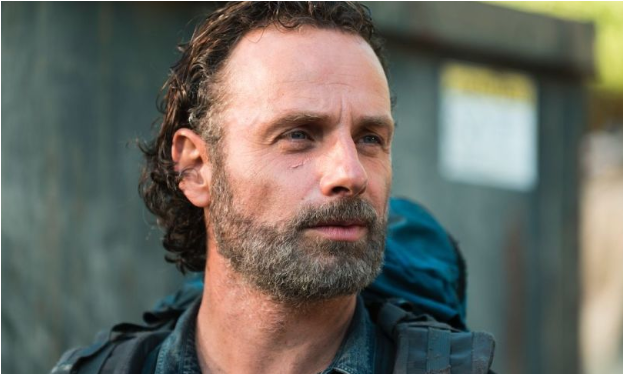 A quanto punto ci poniamo una domanda: solo Rick farà parte del film? In realtà non è detto che non vi possa esser qualche personaggio della serie all'interno del film. Difatti, le uniche due star superstiti della prima stagione, Norman Reedus e Melissa McBride, hanno recentemente rinnovato per tre anni con la produzione: pertanto dovrebbero essere ancora sotto contratto con la AMC per quando uscirà il primo dei tre film in programma.
L'idea del film ha aperto sicuramente a delle grosse opportunità per gli sceneggiatori e non è detto che il franchise di The Walking Dead non possa ampliarsi ancora, magari con uno spin-off su Maggie, riprendendo la storyline con Georgie. Questo, tenendo conto del fatto che Lauren Cohan, così come Jeffrey Dean Morgan e Danai Gurira, è ancora in trattativa con la AMC per discutere del suo contratto.