Eccoci qua. Dopo una lunghissima pausa di fine stagione siamo tornati con le nostre recensioni di The Walking Dead.
Prima di parlare dell'episodio è obbligatorio menzionare Scott Wilson, l'attore che ha interpretato il nostro amato e mai dimenticato Hershel Greene. Come è sempre successo in questi casi la produzione e il cast si sono espressi per salutare pubblicamente lui e la sua famiglia (ne abbiamo parlato qui se volete approfondire). Ovviamente l'episodio iniziale della nona stagione di The Walking Dead è stato dedicato a lui.
The Walking Dead 9. Proprio così. Si ricomincia!
Questa è stata un'estate particolare per The Walking Dead. È stato forse uno dei momenti più duri per l'intera Serie Tv. Il finale dell'ottava stagione poco gradito dai fan, le numerose notizie corse attorno a ogni attore, contratti saltati, fake news e chi più ne ha più ne metta. È stato un periodo disastroso che ha fatto vacillare molte fedi incrollabili (in alcuni momenti anche la mia, lo ammetto). Ciò che conta però è che adesso siamo ripartiti. The Walking Dead è qui ed è totalmente rinnovata, sotto ogni punto di vista.
Le prime parole di Rick Grimes
Meritiamo di vivere in pace. Negan e i Salvatori hanno cercato di portarcela via. Alexandria, Hilltop, il Regno e Oceanside si sono unite per lottare per un futuro migliore. Abbiamo vinto, ma non senza dolorose perdite. Oggi cerchiamo di guarire, cerchiamo di perdonare. Ora ha inizio il lavoro, ha inizio il nuovo mondo.
Parlano della storia di The Walking Dead. Non solo quella dei protagonisti che tutti noi non vedevamo l'ora di ricominciare a seguire, ma anche della Serie Tv. Ci sono stati alti e bassi, ma oggi si ricomincia.
Oggi ha inizio il lavoro, ha inizio il nuovo mondo. 
Si parte dalla sigla, rinnovata e più fumettistica, che contrappone la vita alla morte nell'eterno gioco di The Walking Dead. Gli alberi, i cavalli, un mulino, le costruzioni da una parte, i corvi, i teschi e gli zombie dall'altra.
Gli autori sono bravi a darci immediatamente un quadro chiaro di che cosa dobbiamo aspettarci. Per un attimo sembra di essere tornati indietro nel tempo, quando il nostro gruppo era ancora alla prigione. I cavalli, i cancelli di legno appuntiti per infilzare i vaganti, Daryl che prende decisioni e le coltivazioni rigogliose ci fanno fare un tuffo nella nostalgia di quando tutto sembrava molto più semplice.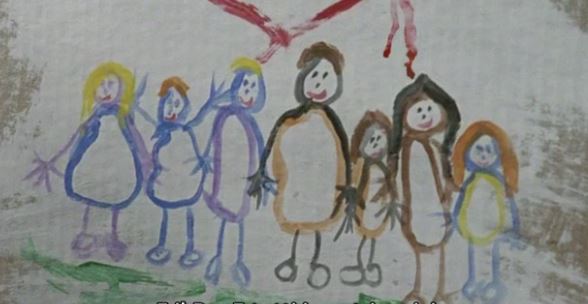 La realtà è un'altra. È passato moltissimo tempo da quando Rick Grimes ha risparmiato Negan nell'ultima puntata dell'ottava stagione. Lo capiamo dai lavori eseguiti, dall'organizzazione delle spedizioni, dalla vegetazione sempre più incombente sulle strade asfaltate, dalla proposta di matrimonio. Lo intuiamo dal nome Hershel che Maggie ha dato al suo bambino, dalle elezioni democratiche che si sono tenute a Hilltop, dalle mandrie di zombie che hanno un nome come se fossero stelle che aiutano a scegliere la strada giusta da percorrere.
Ma ci sono alcune cose che non sono cambiate, che probabilmente non cambieranno mai. 
La morte e il rischio di essere morsi per una buona azione ci sono sempre. Il motto nelle missioni è intatto e indistruttibile ("Be safe"). Anche il rancore per i Salvatori è rimasto, così come sono rimaste le insicurezze e gli attriti che speravamo fossero caduti nel dimenticatoio.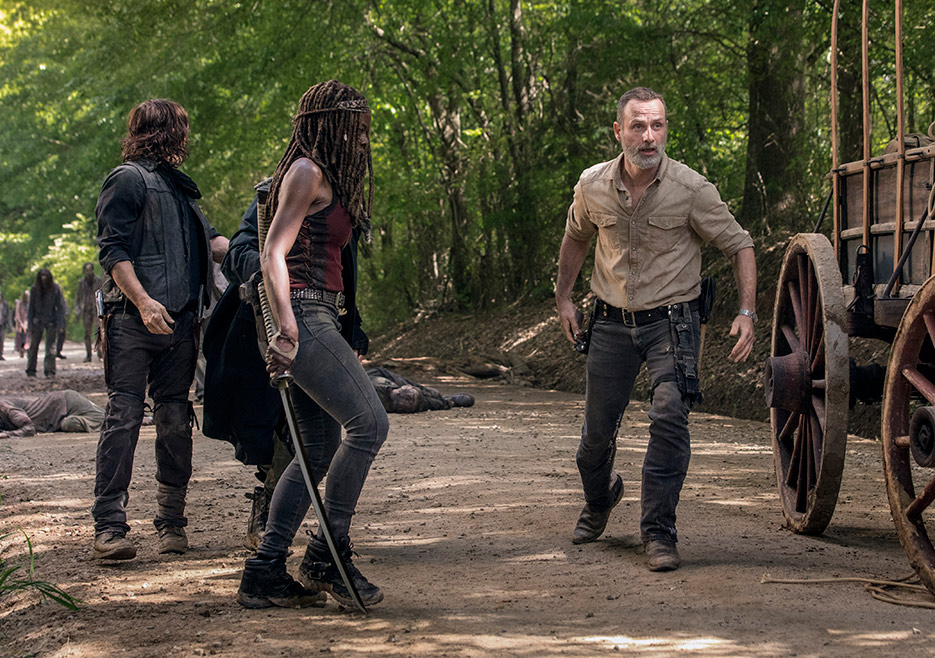 Il futuro è alle porte, sempre più vicino. Bussa, insiste e richiama all'ordine, ma le persone non sono ancora pronte.
Le costruzioni storiche all'interno del museo possono diventare utensili per il domani solo se un gruppo di persone è disposto a rischiare tutto per portarle al sicuro. Vale lo stesso per tutto il resto.
Le persone acclamano Rick Grimes, l'uomo che ha messo fine alla guerra. Acclamano Daryl, l'uomo che li tiene in vita con un bel bottino di provviste ma che non salirebbe mai su un piedistallo per fare un bel discorso. Ma qualcuno acclama ancora Negan, nonostante tutto. Le cose vanno male. Le difficoltà della ricostruzione mettono a dura prova le persone a cui un despota ha sempre promesso (e dato) viveri, sicurezza e lavoro.
Ed è davanti alla scritta pro Negan che la democrazia perde valore, che le persone un tempo disposte ad aiutare non trovano la motivazione a farlo di nuovo. È in quel momento che tutto vacilla e i condottieri, lasciati senza uno scopo, sono pronti a rinunciare al proprio posto.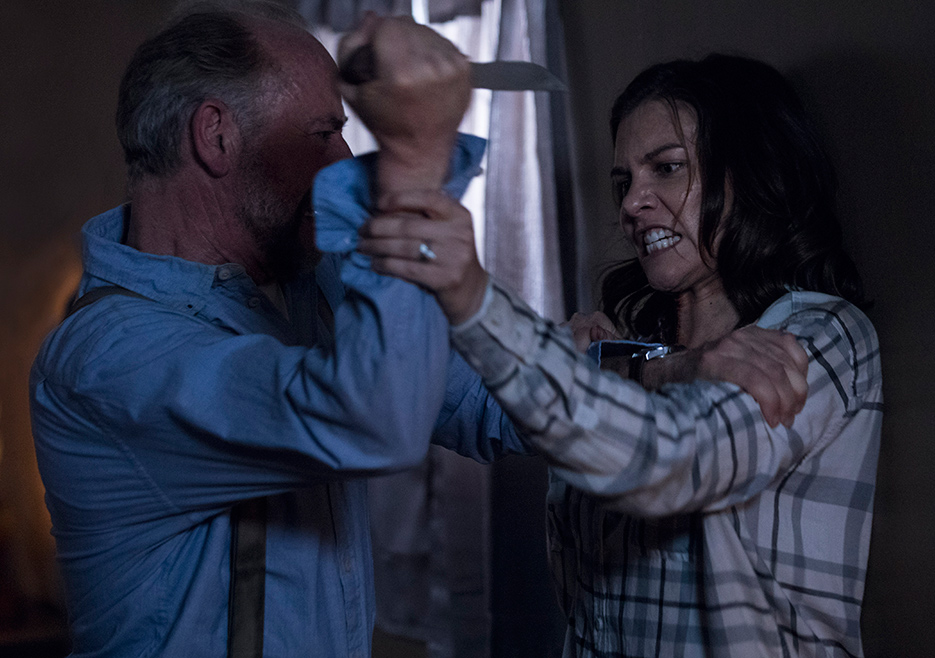 I semi della sconfitta, della morte e della debolezza vengono ben presto coltivati da chi ha fondato sulle menzogne la sua vita e le sue alleanze.
È così che Gregory attira Maggie in una trappola mortale mettendo a rischio anche le vita di Enid e del piccolo Hershel. È così che un padre disperato accetta una falsa vendetta in nome di un figlio che non avrebbe mai approvato quel gesto. È così che Daryl affonda quelle parole nel cuore di Rick.
Non esiste più nessun noi, amico. Tutti sono da un'altra parte. Con quel piccolo gruppo che avevamo all'inizio potevamo fare qualsiasi cosa, quella era la cosa giusta. Questo è quello che so.

Non siamo più insieme perché le cose sono cambiate.

Il fatto è che le hai cambiate tu, Rick. Ma lo capisco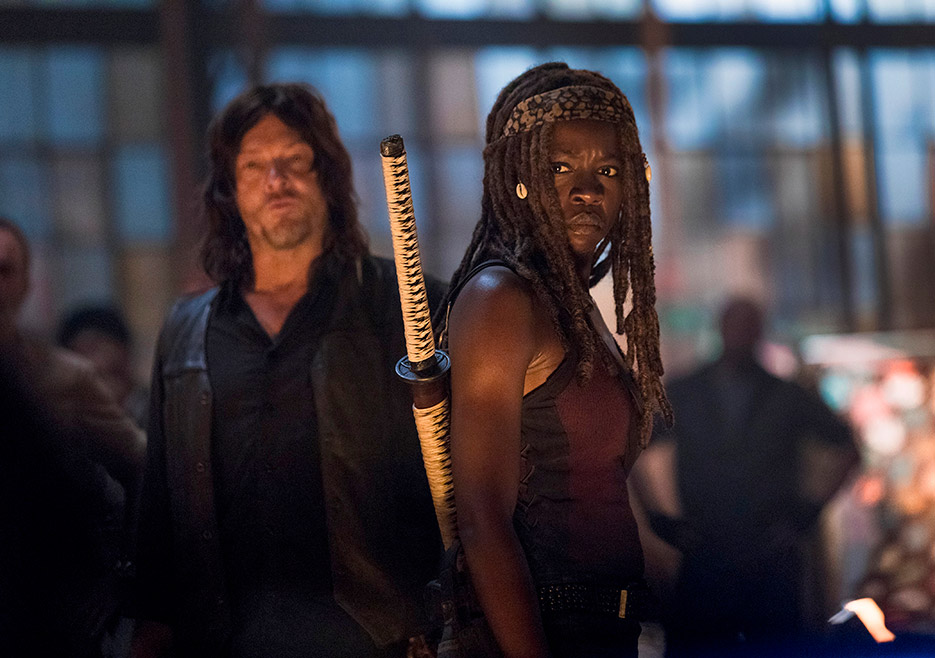 Il finale della puntata è particolare perché proprio come l'inizio ci riporta indietro nel tempo. Questa volta a un passato più recente.
L'esecuzione di Gregory è lo specchio di tante condanne che abbiamo visto già visto in The Walking Dead.
C'è un leader, rispettato e ascoltato da gran parte delle persone. Egli parla a nome di tutti dopo aver rinunciato ad aiutare chi aveva più bisogno. Rifiuta di visitare altre comunità, rifiuta il comando di un'altra persona ed emette la sentenza. Gregory muore perché non ha rispettato le regole, perché ha tramato alle spalle del leader raccogliendo qualche consenso.
Per caso vi ricorda qualcuno?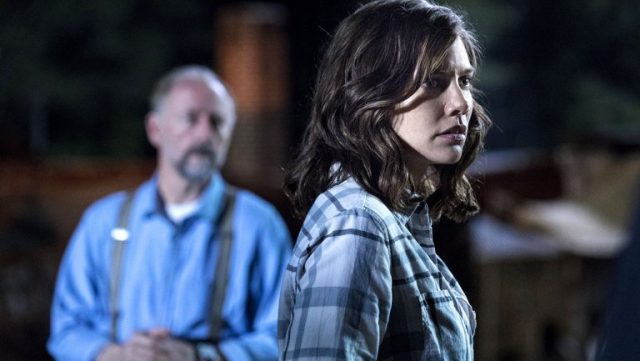 Prima di salutarci, vi invitiamo a passare dalla nostra gemellata The Walking Dead ITA. Sulla loro pagina Facebook troverete anche il promo sottotitolato!
Non dimenticatevi di passare anche dai nostri amici di:
Caryl Italia e Dwighty Boy – Austin Amelio Italia
Norman Reedus Italia. e The Walking Dead Italia
FIGHT the Dead. FEAR the living – The Walking Dead e The Walking Dead Pagina Italiana