Eccoci al nostro appuntamento settimanale con The Walking Dead!
Questa settimana l'episodio 8×07 di The Walking Dead ci permette di prepararci psicologicamente al finale di metà stagione che non mancherà di stupirci. Il motto della puntata è esattamente ciò che scrive Eugene sul suo block-notes. Cosa so, cosa so di non sapere, cosa mi è totalmente sconosciuto.
Vale per lui come vale per tutti i personaggi  protagonisti di questo episodio.
Vale per Rosita che sa di poter combattere ancora, ma sa di non poter più agire di impulso causando la morte di altre persone come Olivia, Spencer e Sasha.
Vale per Michonne che non sapeva come stavano andando le cose. Ora lo sa, sa che Negan nel giro di un giorno potrebbe essere ancora vivo o sepolto per sempre. Però sa anche che non può dare la sua vita per un piano tendenzialmente suicida. Il destino le è totalmente sconosciuto, ma sa che il suo ruolo non è al Santuario per il momento.
Vale per Daryl, al contrario di quanto detto sopra, che sa di non poter restare ad aspettare che altri compiano il destino al posto suo. Lui sa di rischiare la vita e vuole farlo. Sa di mettere in pericolo quella di Tara ma è sicuro che ne valga la pena.
Poi vale per Rick Grimes che sa di potersi sottomettere come ha già fatto in passato.
Sa di poter accettare un'umiliazione plateale, di poter essere solo contro gli uomini della discarica o contro Negan. Non sa se il piano sta continuando a funzionare anche sugli altri fronti, ma ci crede fino in fondo perchè credere di star facendo le cose giuste è tutto ciò che gli rimane.
Vale infine per Dwight che ormai ha fatto le sue scelte. Non sa dove lo condurranno. Non sa se per colpa sua moriranno più persone di quante aveva sperato di salvare. Sa però che combattere per una causa è l'unica cosa che lo fa sentire ancora vivo e utile.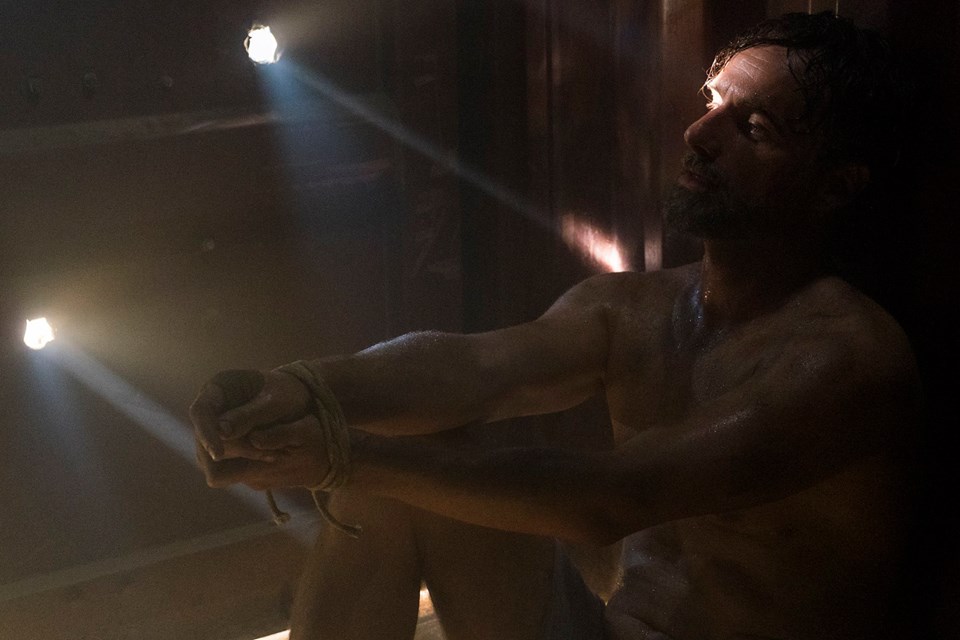 "Hai visto cosa succede qui. Hai sentito le urla, hai sentito l'odore di pelle bruciata. Non hai ancora del sangue sulle mani, ma succederà. Una volta che fai quelle cose diventi quelle cose e non si torna indietro. Non lo dimentichi più."
Nessuno avrebbe potuto fare questo discorso a Eugene, se non Dwight. Il passato tra i due è stato uno dei pochi momenti in cui lo "scienziato" si era messo in pericolo per salvare qualcuno del gruppo di Rick. Sembrava l'inizio di una redenzione o comunque di una trasformazione positiva del personaggio dopo tutte le menzogne e l'inettitudine portata all'esasperazione.
La verità è che tutte le scelte hanno della conseguenze, soprattutto nel mondo di The Walking Dead.
Non si vive da soli quindi ogni minimo gesto può mettere in pericolo qualcuno. Non voler contribuire alla morte di Negan mette in pericolo le sue moglie e i suoi lavoratori. Non volersi chiamare Eugene condanna la tua coscienza. Non chiamare più "amici", ma "compagni di viaggio" le persone che lo hanno tenuto in vita a qualunque costo lo rende a tutti gli effetti un grande traditore.
Dwight non sa tutto quello che Eugene ha fatto per sopravvivere. Eugene ha le mani sporche di sangue esattamente come le hanno tutti gli altri. Tantissime persone sono morte per portarlo a Washington, Sasha è morta perchè lui ha costruito quelle pillole, Abraham è morto anche perchè lui non è riuscito a depistare i Salvatori con il camper.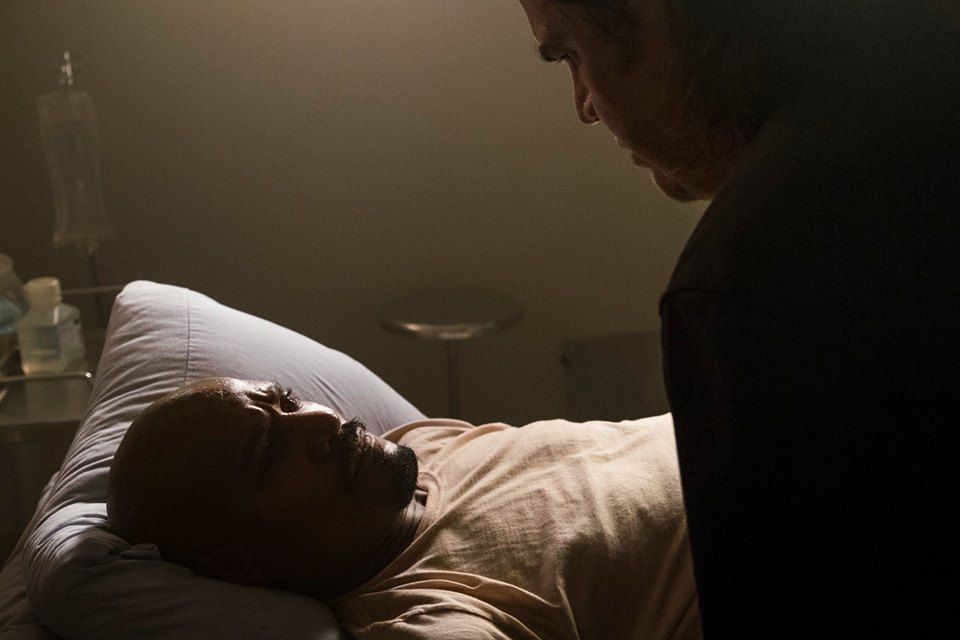 Il discorso di Dwight apre gli occhi a Eugene che si rende conto di quante vite abbia in realtà sulla coscienza.
Ultima fra tutte, ma non meno importante quella di Sasha. Il suo senso di colpa compare nella visione mentre si avvicina alla bara. Lui ha avuto la possibilità di aiutarla, ma ha scelto di non farlo. Lei piuttosto che tradire il gruppo e sottostare a Negan ha scelto di suicidarsi.
"Non è impossibile pensare che tu possa riconoscere la cosa giusta"
In aggiunta, Padre Gabriel prova un disperato tentativo di redenzione del suo "compagno di viaggio". Eugene può ancora fare la cosa giusta. Ha tante carte sul tavolo e deve solo scegliere quali giocare.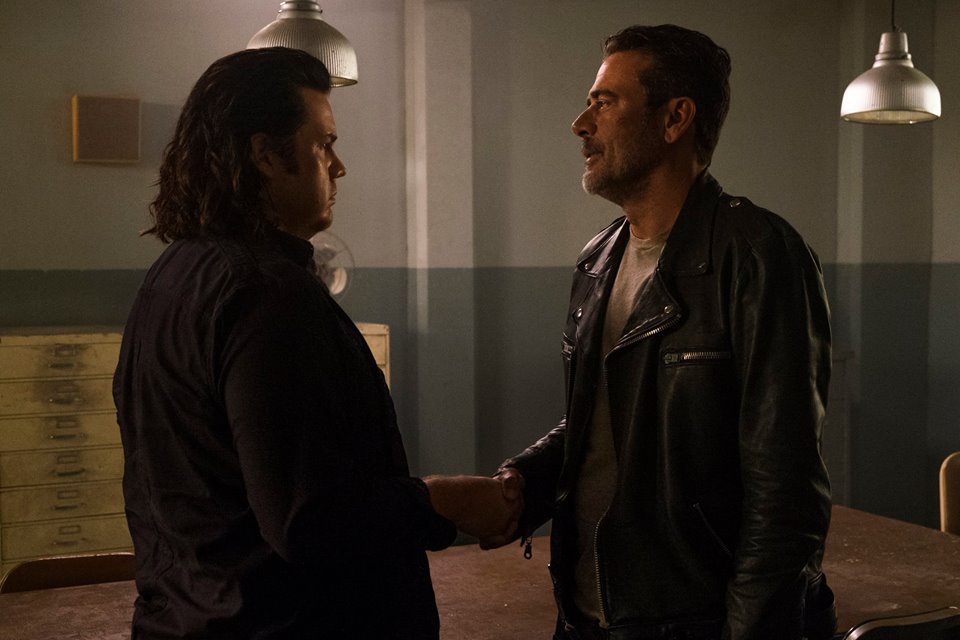 La scelta di Eugene ricade sulla stretta di mano con Negan. Ha deciso di essere il secondo uomo più importante del mondo e questo gli da il coraggio necessario a sfidare Dwight e a costruire un arnese per allontanare gli zombie.
La sua è una mossa fondamentale nella gestione degli equilibri, coerente con il suo personaggio che non tarda a ricordare il suo motto: "voglio sopravvivere". E' quello che ha sempre fatto. E' finito il tempo in cui ha cercato di essere una persona coraggiosa in grado di combattere come tutti.
Le sue armi sono "quella cosa spugnosa che ha in mezzo agli occhi", il suo talento e il suo sapere. Li userà per cancellare i suoi sensi di colpa, per andare avanti e per uccidere se necessario. Li userà come un'arma. Esattamente come un camion lanciato contro un muro, uno zombie corazzato o un fucile da cecchino.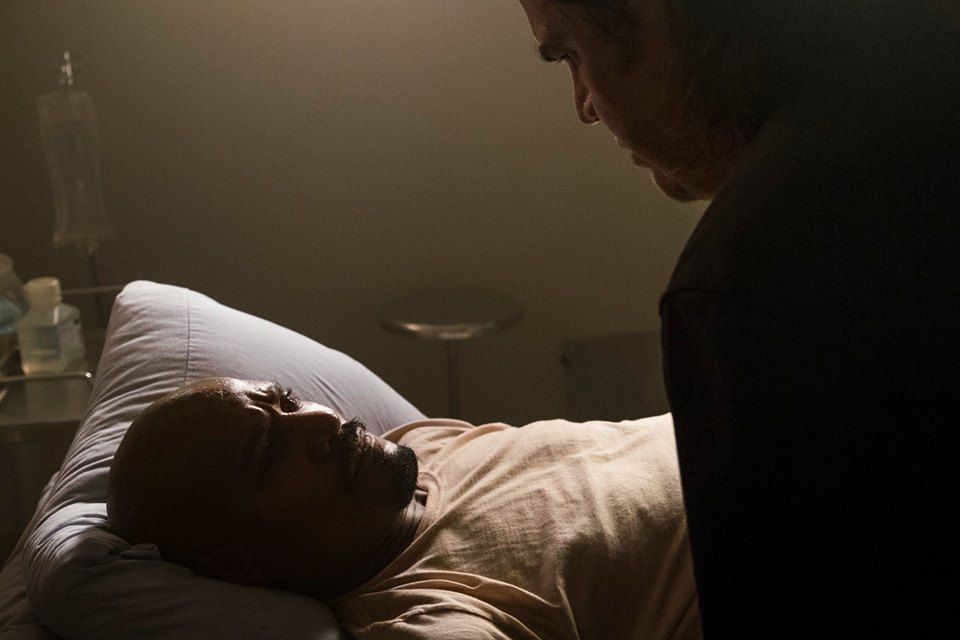 "Pensi che sia più facile venire qua e rischiare che restare a casa ed aspettare. Lo capisco. Anch'io lo pensavo. Il fatto è che certe volte devi aspettare. Certe volte non hai il diritto di sapere. Vorrei solo non aver dovuto vedere Sasha uscire da quella bara per capirlo."
The Walking Dead in tutti questi anni ci ha insegnato tante cose, ma in questa puntata ne vengono sottolineate due in particolare. La prima è che qualunque decisione presa in fretta senza meditare, qualsiasi cosa avventata non porta nulla di buono, soprattutto se non conosci le variabili in gioco. La seconda è che l'unione fa la forza: è sempre stato così.
Puoi sopravvivere se sei forte, se non hai scrupoli. La cosa più certa però è che sopravvivi se qualcuno ti guarda le spalle, se qualcuno è pronto a coprire il tuo errore, se qualcuno è capace di farti ragionare quando stai per commettere qualche sciocchezza.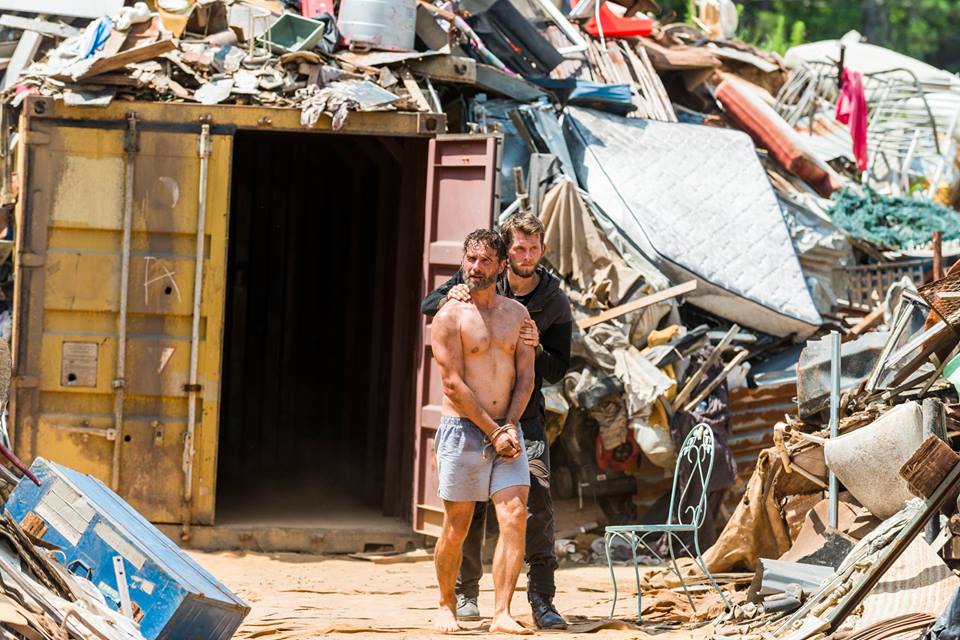 Rick ormai l'ha capito. Per questo tenta in tutti i modi di assicurarsi l'alleanza con gli uomini della discarica. Perché più persone hai dalla tua parte più hai la possibilità di salvarti e di salvare le persone che ami.
Più sei in grado di aspettare e rispettare il tuo ruolo, più puoi renderti utile.
Vi lascio con il promo e lo sneak peek del prossimo episodi sottotitolati dalla nostra gemellata The Walking Dead ITA ! Passate dalla loro pagina a questo link e mettete un bel 'mi piace'! Se avete problemi ad aprire il video cliccate qui.
Non dimenticatevi di passare anche dai nostri amici di Caryl Italia , Dwighty Boy – Austin Amelio Italia , Norman Reedus Italia. The Walking Dead-Italy , The Walking Dead Italia e FIGHT the Dead. FEAR the living – The Walking Dead gdr . The Walking Dead Pagina Italiana . Don't Open Dead Inside!