Tutto riparte da ciò che avevamo lasciato: la morte di Siddiq e come si è arrivati a quel punto. Lui non faceva parte del piano, ci racconta il finto collega dottore, ma è comunque stato eliminato perché aveva capito il giochetto. E' la fine inevitabile che deve fare chi decide di scontrarsi con i Sussurratori o è una loro mera convinzione?
Sulle tracce di un ricordo e di qualche obbligato flashback ripercorriamo le vicende del sorrisone di Dante. Lui aveva un ruolo assegnatogli da Alpha "spingere sulle loro debolezze, stancandoli e sfinendoli". La sua storia inventata per farsi accogliere, le scritte comparse ad Alexandria, come ha conquistato la fiducia di Siddiq, come ha comunicato con l'esterno. Troviamo risposte ad un sacco di domande che ci erano giustamente frullate per la testa dopo l'ultimo episodio.
Ma alla più importante di tutte (Siddiq è morto davvero?) viene data una risposta davvero brutale "è tutto ok, in natura a volte i genitori divorano i figli". La frase, pronunciata da Dante mentre cerca di difendersi da Rosita, è malata, piena di convinzioni basate su un finto concetto di sopravvivenza dettato da Alpha.
Fa male a Rosita sentirlo dire in quel modo, ma fa male anche a noi sentirlo dire mentre il corpo vagante di Siddiq si sta avvicinando con determinazione a Coco, spinto solo da un infame istinto di divorare qualcosa di vivo.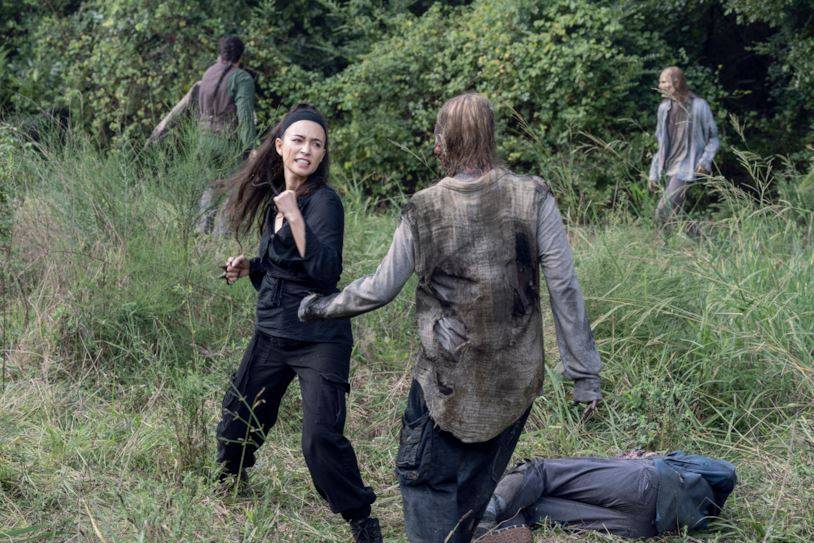 L'intera puntata si svolge su fronti esterni ed interni. All'interno di Alexandria Dante, nonostante sia palese che abbia le ore contate, non smette di voler portare a termine il suo compito. "Incrementare la vostra paranoia nei nostri confronti che vi avrebbe spinto a prendere pessime decisioni".
E ha ragione. Perché quando all'interno delle tue mura vieni tradito da una persona a cui hai sempre reso noto tutto non puoi che dubitare di qualsiasi strategia, di qualsiasi punto fermo. Ha ragione perché decidere cosa fare non è semplice. Cosa fare con Dante, cosa fare con Lydia, cosa fare con l'orda.
Alla fine i segreti, un po' di egoismo, la rabbia conducono i nostri direttamente nella trappola di Alpha. Daryl lo aveva intuito. Cerca di nuovo di far ragionare Carol e di fare in modo che non compia atti improvvisati, ma la verità è che lei "non è mai scesa da quella barca" perché là ha lasciato la sua razionalità.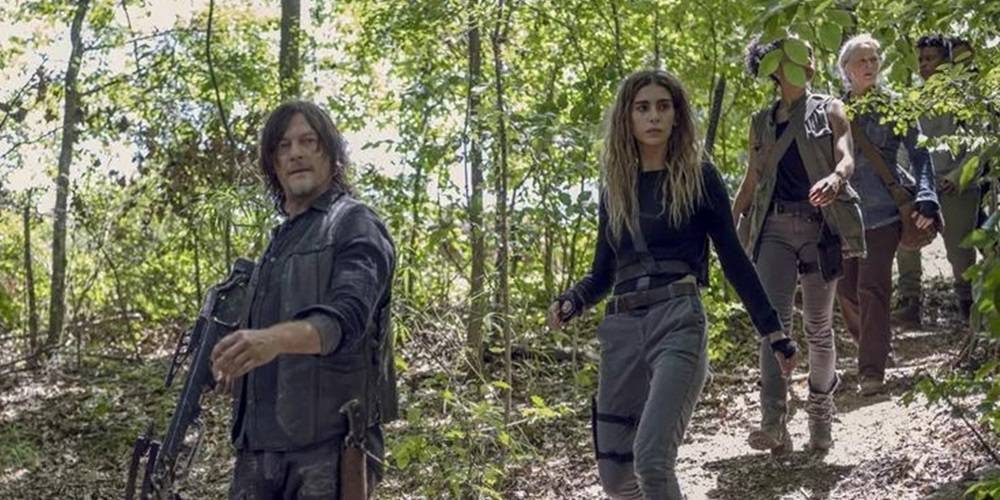 Questi sono errori da non fare. La trappola funziona perfettamente. Alpha ha vinto ancora. La storia di Dante e Siddiq ha indebolito ancora di più la comunità. L'incrocio di sguardi tra la leader dei Sussurratori e Carol, che chiude il cerchio con la prima puntata, segna un'altra vittoria per i nemici che conducono i nostri protagonisti esattamente dove vogliono.
Su una cosa sola si sbagliano Alpha e Dante. I luoghi come Alexandria non crollano facilmente. Non se ci sono dentro persone come Michonne e Daryl a tenerle in piedi anche da lontano.
Non se continuerà ad esserci quel qualcosa che in The Walking Dead non può mancare: la visione per il futuro. In questo caso è Judith che scrive le storie del passato per imparare da esse. Vuole scoprire il mondo, curiosare come farebbe qualsiasi ragazzino, come faceva Carl. Vuole imparare a conoscere tutto ciò che c'è di buono (uno sconosciuto che ti salva in biblioteca) senza sottovalutare ciò che c'è di brutto (quello sconosciuto potrebbe anche rubarti una barca).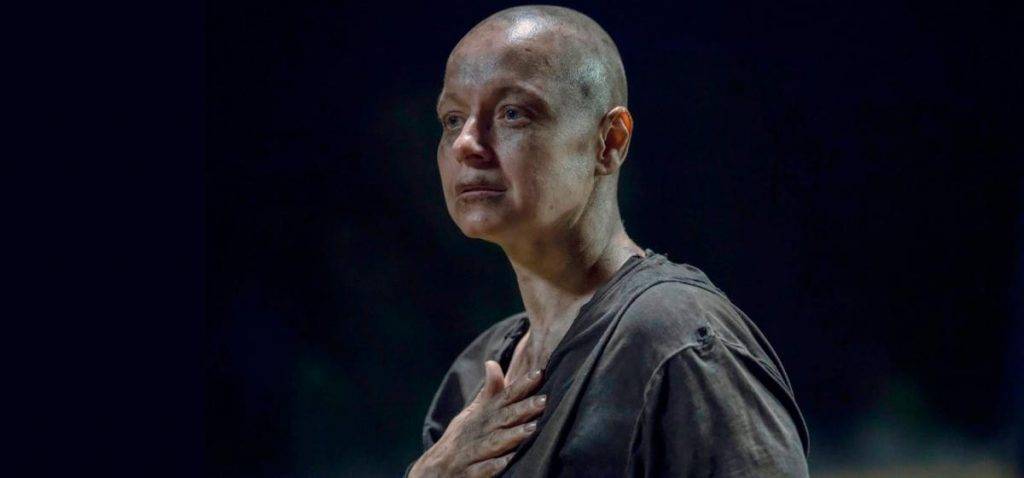 All'interno, ancora, qualcosa si spezza. Carol ed Ezekiel non riescono a comunicare l'uno il proprio disagio all'altro, Rosita sperimenta la paura di lasciare sua figlia orfana, Eugene è bloccato nei confronti della donna.
Nessuno dice interamente quello che pensa. È come se tutti improvvisamente fossero più vulnerabili senza i loro medici. Rosita riesce a dare voce a quel pensiero "forse Dante ha ragione su di noi, non siamo forti come pensiamo" poco prima di bruciare quel dubbio tra le fiamme di una vendetta indispensabile.
Gabriel lo sa più di tutti. "Non tutti meritiamo una seconda possibilità, ma a volte ci viene concessa comunque" perché la misericordia deve prevalere sull'ira. Ma questo può succedere solo se si capisce l'importanza del gesto da entrambe le parti.
Dante, così come Alpha, non merita questa possibilità. Non ne valgono la pena, proprio come dice Daryl.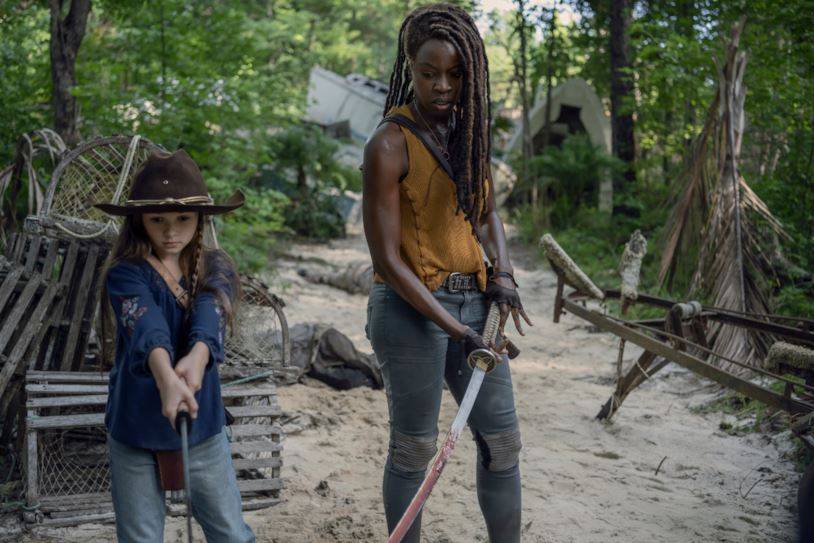 Vi invitiamo a passare dalla nostra gemellata The Walking Dead ITA Family sulla loro pagina Facebook.
Non dimenticatevi di passare anche dai nostri amici di: Caryl Italia e Dwighty Boy – Austin Amelio Italia, The Walking Dead Italia, FIGHT the Dead. FEAR the living – The Walking Dead gdr