---
Dopo aver rincarato la dose di sangue e violenza e reduci dall'aver assistito al truce e osceno teatrino di Negan la speranza sembra definitivamente svanire. La brutalità consumata e la labirintica situazione lasciata in eredità dall'incontro con il boia Negan prendono il posto di quell'apparente e ingannevole aura di imbattibilità che il Regno di Alexandria emanava. La flebile convinzione di aver assistito a tutto e di aver toccato l'apice del dolore era solo un infame inganno. La morte regna incontrastata anche tra i vivi e la smania di potere genera i mostri. Ma tale fame di supremazia può essere innocua? La corsa agli approvvigionamenti può sfociare in un sentiero giusto e costruttivo? Se la risposta a tale domanda fosse affermativa significherebbe che l'uomo ha ultimato il suo processo di trasformazione in bestia. Ciò dimostrerebbe che i vaganti hanno vinto e che il mondo è spacciato. Mentre siamo afflitti da tali apocalittiche convinzioni una luce torna a splendere. Un uomo torna a immolarsi come metafora di benevolenza e speranza. Un uomo si siede sul trono. Un uomo si destreggia nel tetro putridume e si fa chiamare Re … Re Ezekiel!
Le circostanze che portano Carol e Morgan all'incontro con sua Maestà Ezekiel sono rocambolesche, ma hanno un sublime sapore provvidenziale. In un angolo morto e desolato, dove l'ennesima violenza era stata appena consumata, un cavaliere tende la mano ad un altro individuo in segno di pace e fratellanza. A bordo di cavalli, e armati di lance, gli emissari di Ezekiel girano in lungo e in largo alla disperata ricerca non solo di viveri ma di umanità. Il Re sembra vedere aldilà del nero sciame mortifero che aleggia nell'aria, il suo sguardo va oltre le cose e la sua fame di preservazione supera di gran lunga il richiamo del suo stomaco. Ezekiel è l'anello psicologico mancante tra uomo e vagante perché incarna l'eccezione rispetto quella che è la primordiale, e reale, natura bestiale dell'uomo.
Più è più volte la palese inclinazione sanguinolenta umana ha preso il sopravvento in questo malato mondo lasciando dietro di sè lacrime, morte e atrocità, e sotterrando la speranza per un domani roseo e lucente. Ed è proprio in questo momento, quello in cui il buio raggiunge il punto più profondo e nero che la luce appare flebile e calda. Il bagliore di speranza emanato da questa figura bizzarra ma imperiosa e rassicurante. Re Ezekiel è un uomo che non solo ha blindato la sua coscienza e il suo animo misericordioso ma ha anche accettato il peso dell'inganno che sedere su quel trono comporta. Perché, come da sua confessione, l'Ezekiel pre-apocalisse incarna ciò che più lontanto da un re possa mai esistere. Un guardiano dello Zoo dal bizzarro nome e dal look improbabile talmente stolto da soccorrere una tigre nel momento in cui essa risulta essere più pericolosa, ovvero quando è ferita. Ed è lì che con molta probabilità nasce il Re.
Non per il Regno, non per il maggiordomo, non per la sua aura da leader caritatevole e carismatico, non per il suo fascino inusuale! Ezekiel diviene il re perchè è destinato ad esserlo.
Colui che guarda dentro di sè e non vede un uomo semplice, un numero, ma un pilastro per la salvezza dei suoi sudditi.  La sua amata tigre Shiva è solo un deterrente per alimentare la sua nuova identità: "Fatti vedere con una tigre al guinzaglio e cielo! La gente inizia a raccontare di come da solo l'hai domata nel bosco!"
Un inganno non triste e subdolo ma magnifico e metaforico. Perché una bugia può diventare reale nel momento in cui diviene l'origine sulla quale edificare un qualcosa che può fare del bene e donare speranza. Non c'è cattiveria o secondi fini nelle bugie di Ezekiel. E non c'è malignità nei suoi segreti, anzi diventano un cancro da estirpare. Non vuole essere un ingannatore ma un preservatore.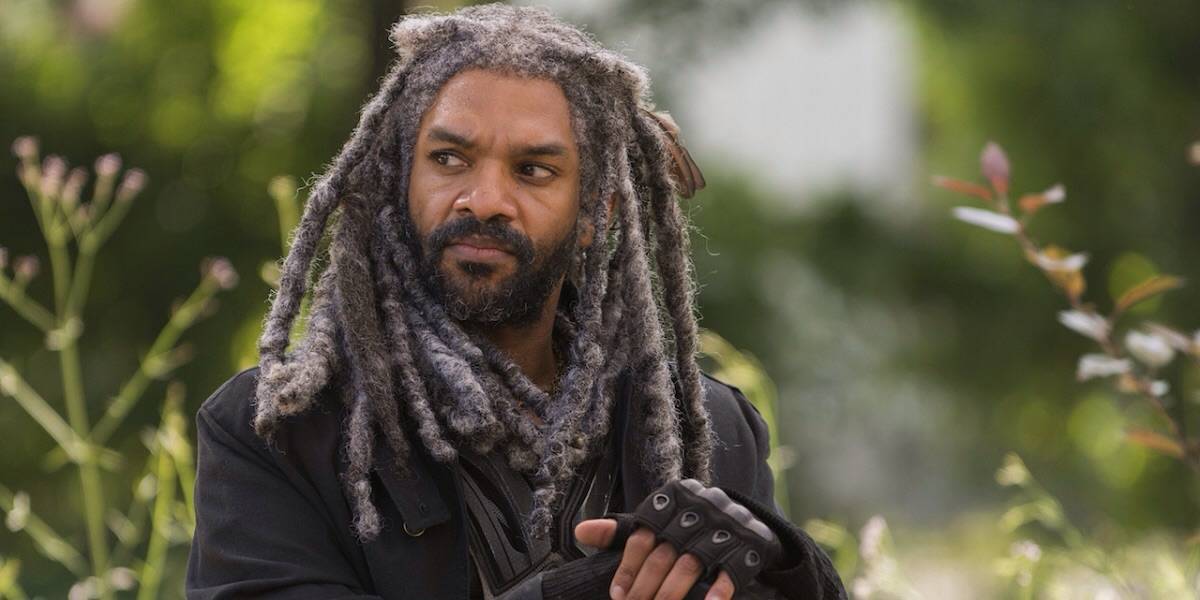 Nel momento in cui decide di accettare questa sua nuova identità assume i tratti distintivi non di un leader ma di un Re. Ezekiel si muove come un monarca, si comporta come un monarca, parla come un monarca e preserva il suo Regno come un monarca. Egli delinea i confini della sua giurisdizione all'interno della quale edifica la sua visione di pace e prosperità. Come uno Stato sovrano nel "Regno di Ezekiel" si consuma ciò che si produce e si collabora attraverso una fitta rete di mansioni e di rispettose norme comportamentali. A primo impatto il suo modo di fare può sembrare mitomane e un'esaltazione del suo "Super-Io" ma tale convinzione viene smontata nel momento della confessione e del racconto proposto a Carol. Perchè nonostante le bugie, lo sfarzo, l'innalzamento della sua figura egli è soltanto un uomo che vuole bene al suo popolo e che, molto saggiamente, decide di sfogarsi con una donna che può rappresentare molto, non solo per lui ma per tutti i suoi sudditi. Quella macchina da guerra in cerca di redenzione quale è Carol.
Raccontare la verità è un disperato tentativo ma è ciò che un Re farebbe per il suo popolo.
Ezekiel incarna il bisogno recondito e profondo dell'uomo di innalzare se stesso per dimostrare a Dio che in un mondo fuori dalla sua giurisdizione, si può ancora assomigliare ad un angelo.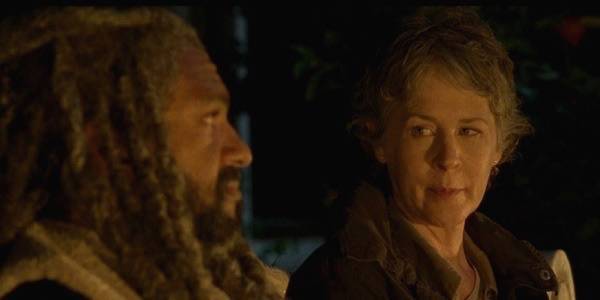 LEGGI ANCHE
Recensione 7×02: The Walking Dead apre le porte del Regno di Ezekiel e del cuore di Carol
Le migliori citazioni di The Walking Dead 7×02: Il Regno di Ezekiel
The Walking Dead: l'inferno è la tragedia secondo Kirkman
The Walking Dead: il darwinismo secondo Kirkman
Non dimenticatevi di passare da qui: Norman Reedus Italia, The Walking Dead ITA , The Walking Dead-Italy , The Walking Dead Italia , TWD – Am I the only one Zen around here? Good Lord. , Caryl Italia, Andrew Lincoln Italy, Daryl Dixon ITA e FIGHT the Dead. FEAR the living – The Walking Dead gdr, The Walking Dead Pagina Italiana ! In più vi consigliamo un canale YouTube di un nostro affiliato Don't Open Dead Inside !