La nuova stagione di The Walking Dead è alle porte, ritornerà su Fox nel corso del prossimo mese di ottobre, ma tra spoiler, Comic-Con, comunicazioni più o meno ufficiali e gossip vari, sappiamo già diverse notizie su quanto dobbiamo aspettarci.
Non leggete oltre se non siete al passo con The Walking Dead, perché gli spoiler sono in arrivo!
È certo che il personaggio più importante nella prossima stagione sarà Daryl. Inoltre, che vi piaccia o no, Daryl è anche uno dei miei personaggi preferiti, quindi è naturale che mi chieda: ma che diavolo tenteranno di fare per salvare questa mia adorata Serie?
Dopo tantissime stagioni al top, The Walking Dead ha subito un calo di gradimento, ascolti e seguito, anche a fronte di moltissime scelte discutibili da parte dei piani alti. Rimane comunque una di quelle saghe impossibili da trascurare. O la ami o la detesti, il che significa che ha ancora molto da dire, se usata nel modo giusto.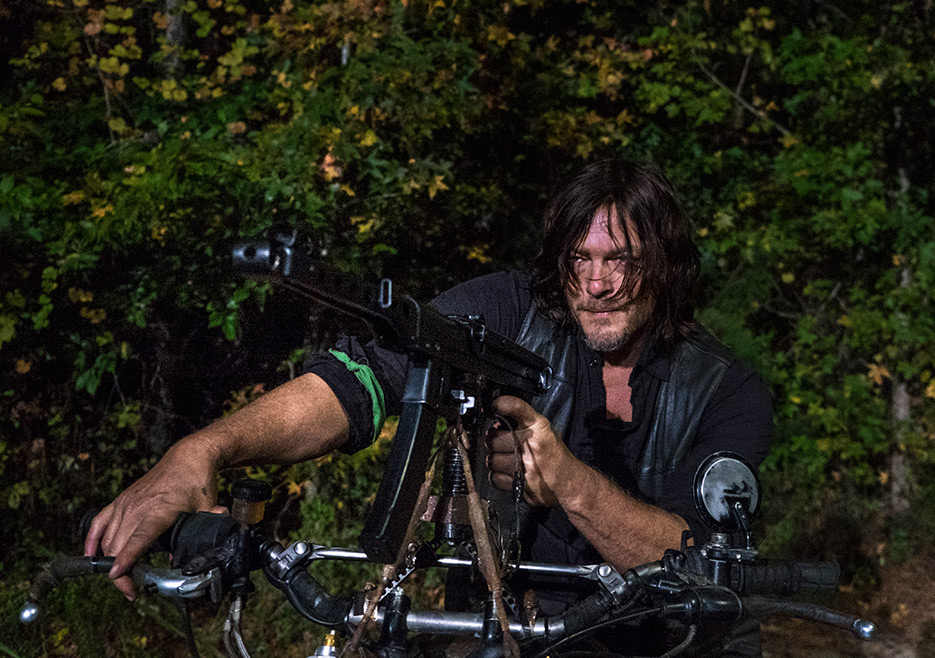 Prima di tutto, occorre dare un ordine alla trama e un senso a ciò che ha perso senso da qualche puntata a questa parte.
La morte di Carl è stata un colpo che in pochi hanno ancora assorbito – io, prima di tutti. Carl era il futuro, la certezza, the last man standing e la naturale evoluzione di un personaggio che aveva un potenziale elevatissimo.
Ma non sarà lui, non glielo hanno concesso.
Ora che anche Andrew Lincoln ha deciso di abbandonare The Walking Dead, viene naturale chiedersi chi sarà a prendere in mano le redini di una Serie amatissima e molto controversa.
Bene, sarà Daryl Dixon a prendersi questo carico. Che vi piaccia o no!
Ho sempre nutrito un amore viscerale per questo personaggio, perché potenzialmente una bomba: pieno di controindicazioni, problematiche irrisolte, sfaccettature, demoni da soggiogare e, in realtà, un po' mal sfruttato. Vorrei sapere di più sul suo passato, sui tormenti che lo affliggono, su quello che ha da dare e non ha mai potuto raccontare.
Essendo un OC, vale a dire un personaggio inventato di sana pianta rispetto al fumetto, a Daryl è concesso tutto: fuori dagli schemi, fuori dalla trama e del tutto fuori dalle aspettative.
Cosa vorrei per Daryl?
Prima di tutto, vorrei che sdoganassero il suo personaggio, dandogli una terza dimensione. Va bene l'eroe brusco, problematico e privo di emozioni, ma Daryl è ancora un essere umano, per quanto controverso e danneggiato. Onestamente, mi piacerebbe vedere il suo lato più fragile, appena accennato in qualche puntata passata.
Insomma vorrei, per lui, una gioia.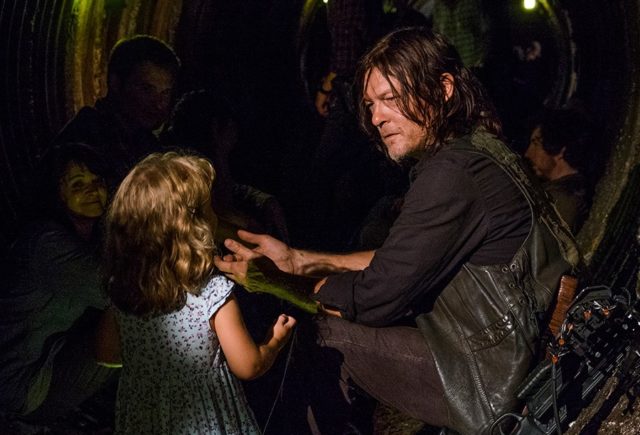 Sì, sono tra quelle che non storcerebbe il naso, se Daryl trovasse una fidanzata, o qualcosa del genere. Anche un fidanzato!
Mi basta un momento di felicità, perché il suo personaggio ne ha davvero tanto bisogno.
Fosse una relazione sentimentale, emotiva o di potere, non importa: perdere Rick sarà per lui già un trauma sufficiente e non mi piacerebbe vederlo vessato da ulteriori drammi.
Per quanto da molto onore derivino molte responsabilità, vorrei che anche Daryl avesse un momento di tregua. Non mi sembra d'altronde che ne abbia avuti molti nelle ultime stagioni, Carol e Beth a parte.
E non pensate che mi aspetti una bollente storia d'amore. Vorrei solo un momento di serenità. Vorrei che si prendesse la sua rivincita su Negan perché, per quanto adori questo personaggio e per quanto abbia dato una linfa vitale alla trama, sarei contenta di vederlo abbattuto. 
Negan ha ridotto Daryl a un animale in gabbia e merita di pagare.
Mi piacerebbe che Daryl prendesse il comando e diventasse un vero leader, perché ha tutte le carte in regola. Può e deve farlo, specialmente se Rick uscirà di scena.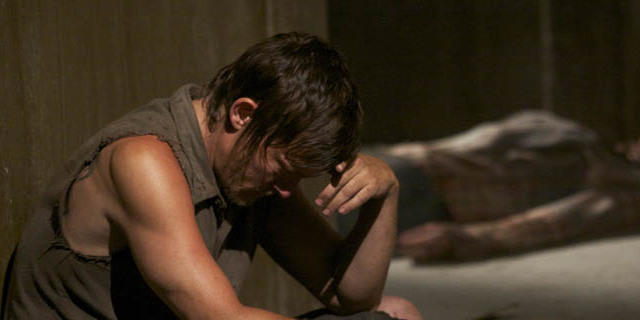 The Walking Dead ha bisogno di un leader e Daryl Dixon è il personaggio ideale per rimpiazzare il protagonista. Per carisma, per storia, per aspettative e potenziale!
Vorrei che la storia ruotasse intorno a qualcuno che merita: doveva ruotare intorno a Rick (che avrà sempre un posto speciale nel mio cuore) e per molto tempo lo ha fatto. Ma nelle ultime stagioni, nemmeno io posso negare che sia mancata una continuità.
Resto in attesa delle nuove puntate con l'entusiasmo del primo giorno, non mi faccio abbattere dalla notizia traumatica della dipartita di Rick, per quanto sia un pugno allo stomaco. Mi aspetto solo che ci sia qualcuno in grado di sostituire il vuoto che lascerà in questa Serie.
E probabilmente quel qualcuno è proprio Daryl Dixon.