Eccoci al nostro appuntamento settimanale con The Walking Dead! La puntata si intitola "Chi sei adesso?".
Questa settimana il ritrovarsi è più amaro, più difficile da digerire ed interpretare. Ci è stata data solo una settimana per abituarci all'idea della scomparsa di Rick. Una settimana contro nove lunghissimi anni in sua compagnia. Forse sarebbe stato più semplice se in mezzo ci fosse stata la lunga pausa estiva o forse la sensazione sarebbe stata esattamente la stessa che tutti abbiamo provato guardando "Chi sei adesso?".
Chi siamo adesso senza Rick Grimes? Che cosa è rimasto del suo sogno e di ciò che aveva progettato?
E' questo episodio il vero "cosa c'è dopo", è questo il vero "chi sei adesso?".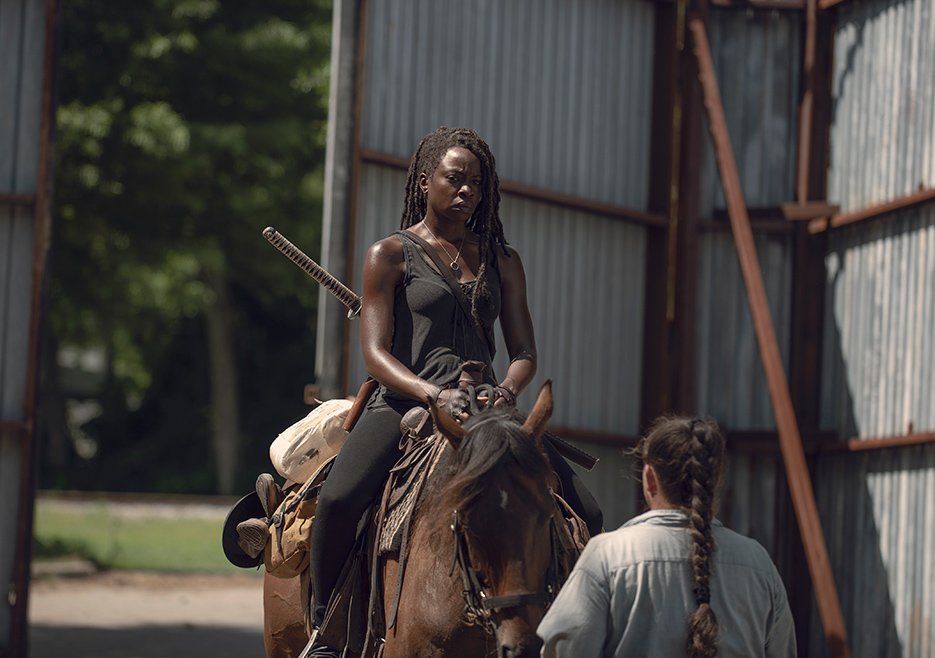 Ci sono comunità che prosperano ma a cui servirebbe collaborazione di esperti che si trovano in altre comunità. C'è un uomo che vive da solo in un bosco. C'è una donna che non si da pace. Ci sono progetti, accordi, consigli della sicurezza. Ci sono ragazzi che crescono nel nuovo mondo e imparano più in fretta dei loro genitori.
Ci nuove domande da porre ad un gruppo di sconosciuti:
Chi di voi è il leader?

Vi conoscevate già da prima?

Chi eravate prima?

Chi siete adesso? 

Cosa avete fatto per sopravvivere? 
Il focus dell'intervista pubblica non è più nemmeno per un punto sui vaganti (quanti zombie hai ucciso?), ma è totalmente concentrato sulla persona. Se già prima dovevi esser stato forte per sopravvivere così a lungo, ora quella forza deve essersi almeno triplicata. Non ci sono più provviste in giro, solo nemici da cui scappare e guardarsi.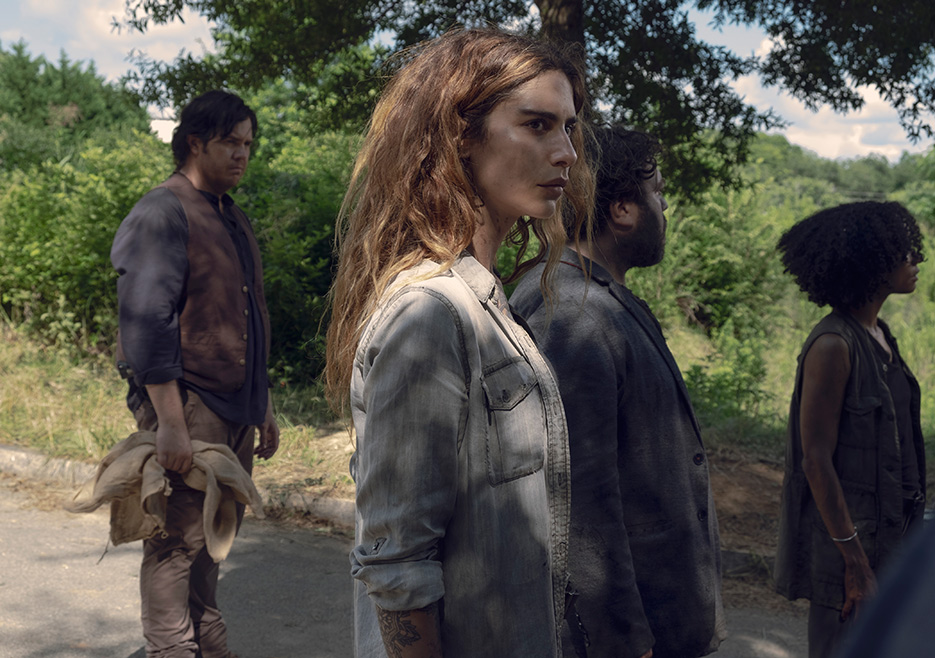 L'arrivo del gruppo di Magna ad Alexandria ricorda tanto quello di un Rick che, consapevole della crudeltà del mondo in cui vive, non riesce a darsi pace e a credere ai suoi occhi.
Quella legittima diffidenza è un po' simile a quella dello spettatore che non riesce a capacitarsi di che cosa stia esattamente succedendo all'interno delle comunità.
C'è un motivo se le cose sono cambiate? C'è un motivo per tutto.
Alexandria sembra non poter accogliere sconosciuti, Hilltop potrebbe ma non se ne ha la certezza. Il Regno sembra fuori dai contatti da molto tempo. Gli unici con le idee completamente chiare, anche senza mezzi a disposizione, sembrano essere i ragazzi, veri protagonisti di questo episodio di The Walking Dead.
Judith ed Henry incarnano il "Chi sei adesso?" perché sono il frutto di tutti i buoni insegnamenti dati dalle persone che li hanno accompagnati nella vita.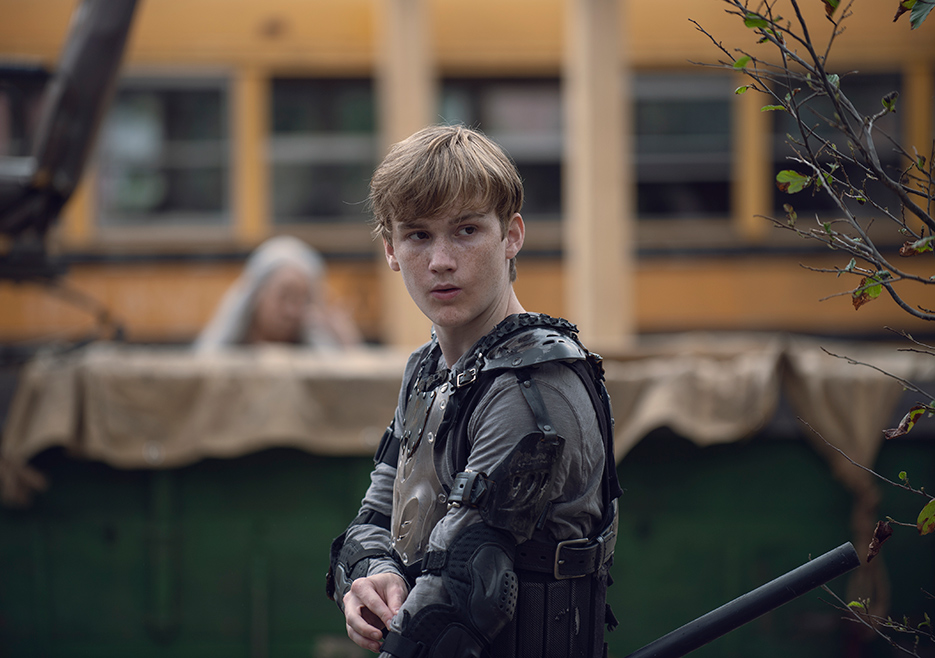 "Un giorno capirai" 
L'istinto dei ragazzi è quello di salvare e di dare una chance agli sconosciuti, ma gli adulti sono cresciuti prima di loro in quel mondo e conoscono l'unico comandamento sempre attuale nel mondo di The Walking Dead.
Combattere chi se lo merita davvero.
E' dopo quella piccolissima sentenza infatti che Carol esprime il suo giudizio con i Salvatori sopravvissuti alla distruzione del Santuario e che Michonne concede la temporanea grazia a Magna.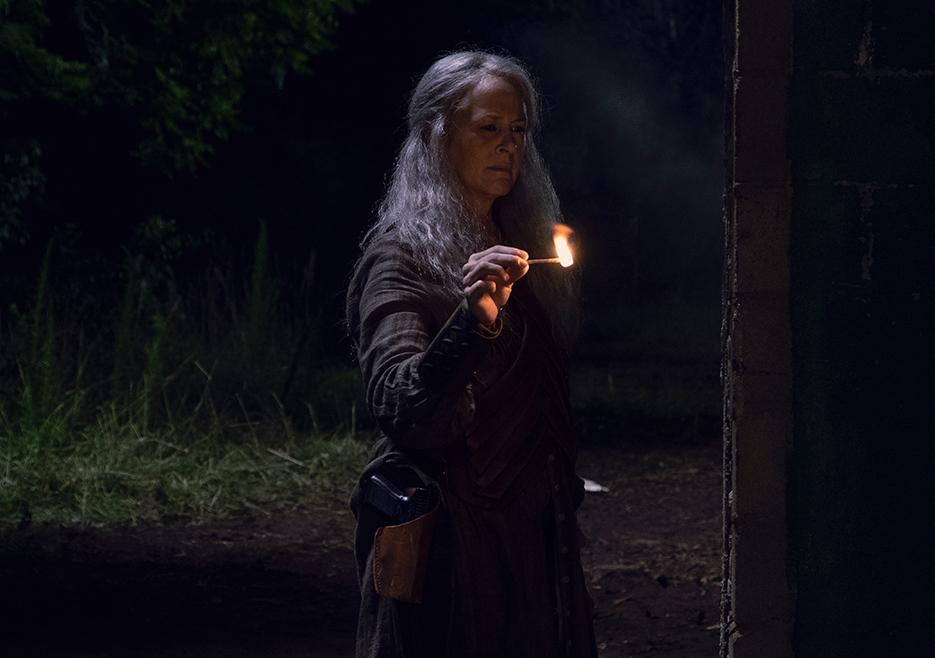 Nonostante l'episodio ci offra numerosi spunti è sempre come se qualcosa non trovasse il suo posto. I personaggi sembrano inquieti, tutto l'equilibrio sembra sul punto di rompersi. Si sente la mancanza di Rick o forse del veder ultimati i suoi progetti. 
Nessuno lo nomina se non Judith riferendosi a "suo padre". Tutti abbassano lo sguardo ricordando quel giorno. Il ponte è diventato una sorta di tomba o monumento a cui parlare in cerca di risposte che nessuno può più dare.
"So che sei qui, anche io sono ancora qui"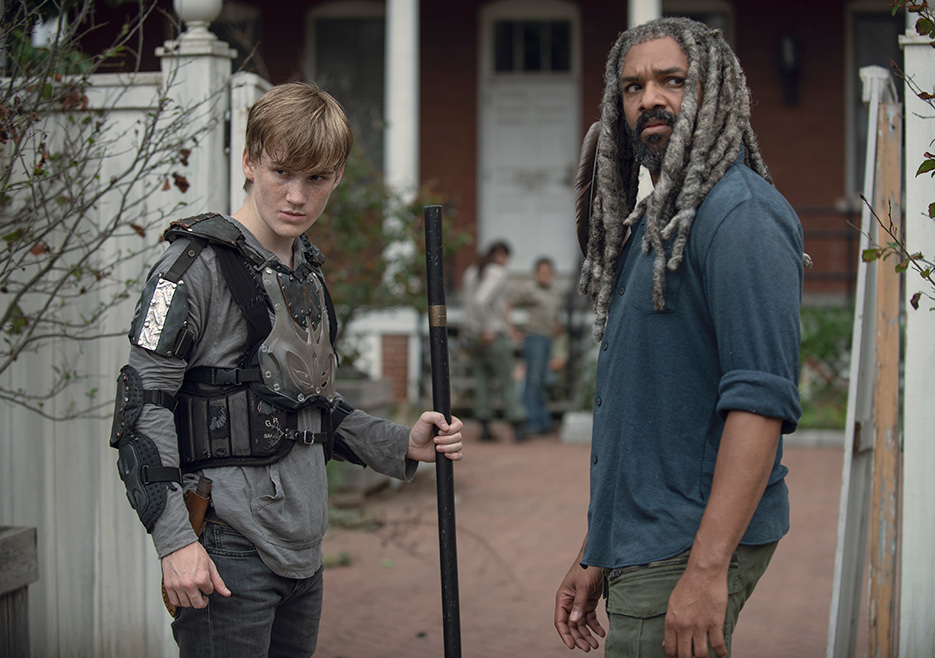 Sono passati tanti giorni, il sole non ha mai smesso di sorgere e tramontare. Come abbiamo detto le comunità sono diventate indipendenti ed è inevitabile sentire la mancanza di un filo conduttore e di un obiettivo comune.
Non è tutto perduto però. Il sogno non è finito. Ci sono ancora delle piccole "crepe di luce". 
Dopo tutto questo tempo reso cieco dall'oscurità ci sono dei lampi di luce, minuscoli fari che ci illuminano, ci chiamano. Questo non basta per illuminare la strada davanti a noi, ma è abbastanza per andare avanti, continuare a provare, continuare a lottare, continuare a sognare. E' questo che faccio ogni secondo di ogni giorno per te, per noi. Io non mi sono arresa e non lo farò mai. 
Le parole di Michonne trovano un riflesso nella statuetta dello sceriffo, nel nido di uccellini visti da Daryl, nel fiore che nasce dalle pietre di Carol. Non è un caso che siano proprio questi personaggi a godere di un simbolo. 
Rick è in tutte le cose e parla ai suoi amici più intimi chiedendogli di non mollare. Starà a loro raccogliere quei semi e farli crescere davvero, anche senza di lui.
Le premesse del nuovo mondo senza Rick Grimes sono tante. Alcuni problemi sono diventati piccoli, altri sono rimasti grandi uguali, ma intanto nel bosco quei versi così innaturali della mandria per un attimo non sembrano più innaturali.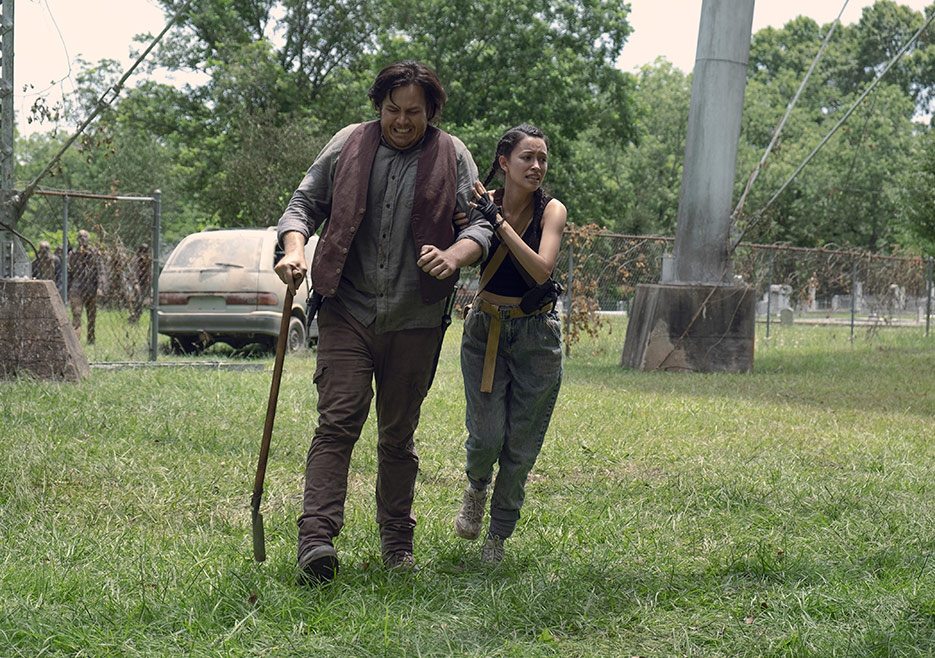 Prima di salutarci dall'episodio "Chi sei adesso?", vi invitiamo a passare dalla nostra gemellata The Walking Dead ITA Family. Sulla loro pagina Facebook troverete anche il promo sottotitolato!
Non dimenticatevi di passare anche dai nostri amici di:
Caryl Italia e Dwighty Boy – Austin Amelio Italia
FIGHT the Dead. FEAR the living – The Walking Dead gdr