Ogni Serie Tv che si rispetti ha personaggi amati e personaggi odiati dal pubblico. The Walking Dead ovviamente non fa eccezione. E se da una parte i vari Rick Grimes e Daryl Dixon fanno infiammare gli appassionati con le loro gesta da fantaeroi, dall'altra ci sono un'infinità di characters poco apprezzati, per non dire disprezzati del tutto. Lungo le 5 stagioni ne abbiamo visti tanti che non hanno fatto breccia nei cuori degli appassionati: ne abbiamo scelti 11, dopo un'attenta analisi in forum, gruppi e pagine dedicate alla serie. Ecco a voi, dalla posizione 11 alla posizione 1, la classifica degli undici personaggi più odiati di The Walking Dead.
 POSIZIONE 11 – CARL GRIMES – E' l'odio un po' più strano ed incomprensibile, in effetti. Il piccolo Carl ha fatto di tutto per farsi piacere, prendendosi grosse responsabilità, maturando anno dopo anno e non rendendosi quasi mai protagonista di atti sconsiderati. Eppure, non piace. Ma perchè?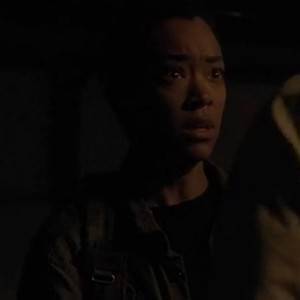 POSIZIONE 10 – SASHA – Per quanto riguarda la sorella dell'apprezzatissimo Tyreese, pesa come un macigno la quinta stagione, in cui non si è comportata propriamente in maniera perfetta. Sin dalla sua apparizione durante la terza, tutti ne avevano apprezzato le qualità. Ma nell'ultima tornata di The Walking Dead, Sasha si è un po' persa. Complici le morti degli amati Bob e Tyreese, è entrata in un vortice di delirio impressionante, trascinandosi dietro le antipatie dei fans per atti spesso senza nesso logico. Rischia di mettere il pericolo in gruppo più volte per il suo egoismo. Un egoismo dettato dalla sofferenza, certo, ma se i tuoi compagni più e più volte si mostrano comprensivi e tu li prendi a pesci in faccia senza soluzione di continuità, un po' te le cerchi.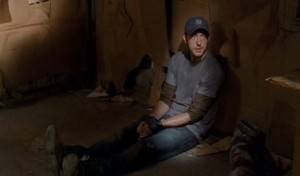 POSIZIONE 9 – MARTIN – Il vice di Gareth re di Terminus è il viscidume in persona. Uno che minaccia di uccidere una neonata per raggiungere i propri scopi, anche in tempi di apocalisse, non può che rientrare di diritto nella classifica dei personaggi più odiati. E non scala posizioni soltanto perchè, in effetti, si è visto pochissimo ed è durato pochissimo, ucciso nella Chiesa di Gabriel assieme al suo capo dal quartetto Rick-Abraham-Sasha-Michonne.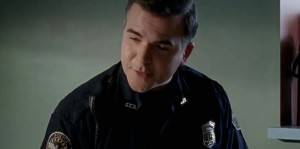 POSIZIONE 8 – GORMAN – Il poliziotto del Grady è sicuramente una delle figure più disprezzabili di tutte e 5 le stagioni. Depravato, perverso, circuisce Beth spaventandola e provando anche a stuprarla, ma fa la fine che si merita. Anche per lui vale il discorso di Martin: non scala posizioni in classifica soltanto perchè troppo poco in vista, altrimenti sarebbe tra i primissimi.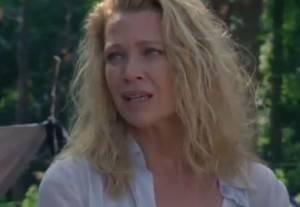 POSIZIONE 7 – ANDREA – La biondona tutta grinta ed indecisione si è catturata l'antipatia di parecchi amanti della serie. Soprattutto per la sua discutibile gestione dello scontro Rick-Governatore: lei, impegnata in una liason con l'imperatore di Woodbury ma amica di Rick e soci, avrebbe potuto fungere tranquillamente da collante in una situazione che inizialmente pareva tutt'altro che insostenibile in prospettiva. Ma non ci mette polso, le cose sfuggono di mano a tutti, lei compresa. Lei però, non essendo certo scema, se ne accorge e potrebbe rimediare uccidendo Philip nel sonno, come tra l'altro aveva promesso di fare a Carol: ma non esegue, perde l'attimo e si scatena una guerra da cui lei stessa esce sconfitta, uccisa dallo zombie di Milton. Il fatto che non abbia ucciso Mr.Governor quando poteva, viene considerato dai fans come una sorta di tradimento in piena regola ai suoi vecchi amici.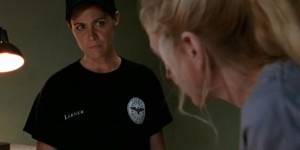 POSIZIONE 6 – DAWN LERNER – La poliziotta più nervosa ed incontrollabile della storia si è presa senza dubbio la palma di teorico villain meno interessante di tutta la saga The Walking Dead. Dawn è una donna tesa e frustrata dagli eventi, che non riesce a tenere il controllo della situazione e si lascia andare a gesti violenti e dittatoriali per tenere a bada il suo gruppo. Senza contare il fatto che in cambio delle poche buone azioni che fa – salvare e far curare le persone – pretende una totale riduzione in schiavitù dei malcapitati. Sembra redimersi alla fine, ma l'uccisione di Beth le fa guadagnare di diritto la sesta posizione tra i personaggi più disprezzati in assoluto.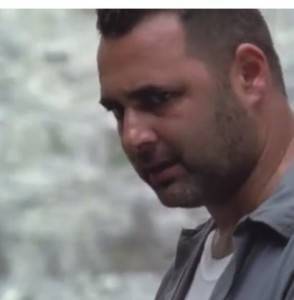 POSIZIONE 5 – ED PELETIER – L'esempio lampante dell'uomo che nessuna donna vorrebbe mai avere accanto, ma col quale poi purtroppo qualche donna è costretta ad avere a che fare. Ed è un marito violento ed è colui che ha distrutto la vita di Carol pre-Apocalisse. Una persona instabile, inaffidabile, completamente schiava dei suoi nervi e delle sue pulsioni. Ed anche un codardo di proporzioni cosmiche, uno che se la prenderebbe soltanto coi più deboli: ed infatti quando Shane lo punisce per l'ennesima umiliazione inflitta alla moglie, sta zitto e si subisce botte da orbi senza nemmeno provare a reagire. Sarebbe bello poterlo rivedere ancora in gioco, soltanto per farlo confrontare con la Carol attuale, ben lontana dalla mogliettina insicura e devastata dal caratteraccio del marito: se Ed tornasse, difficilmente uscirebbe vincitore contro la Super Woman di oggi.
(Cliccate su Next Page qui sotto per proseguire nella lettura della Classifica)