Mai dire mai. Sembra quasi scontato se detto da un ragazzo di 17 anni, mentre aspetta che la ragazza dei suoi sogni si affacci alla finestra e gli sorrida. Facciamo per un attimo finta che quel 17enne non sia un vampiro di 167 anni che ad anni alterni ha lasciato dietro di sè una scia di sangue, e facciamo finta che quella ragazza non sia destinata a diventare un vampiro, tornare umana e rimanere magicamente addormentata in una bara per anni. Sono solo Stefan Salvatore ed Elena Gilbert, da The Vampire Diaries. Lui è appena tornato in città dopo un lungo girovagare, vive con lo zio in un'enorme villa ed è alquanto misterioso, lei è cresciuta in quella cittadina, ma durante l'estate ha perso entrambi i genitori in un incidente stradale in cui è sopravvissuta per miracolo. La sua vita è in una spirale discendente.
E poi un giorno per Elena tutto cambia, a scuola si scontra casualmente con questo ragazzo, e quel momento riaccende in lei qualcosa. E quella stessa sera Stefan decide di mettere da parte i tormenti dovuti al ritorno in città dal fratello Damon e di presentarsi sotto casa di Elena, sperando di poterla incontrare. Tutto molto bello, se non fosse per un piccolo particolare: in The Vampire Diaries sono tutti esseri sovrannaturali.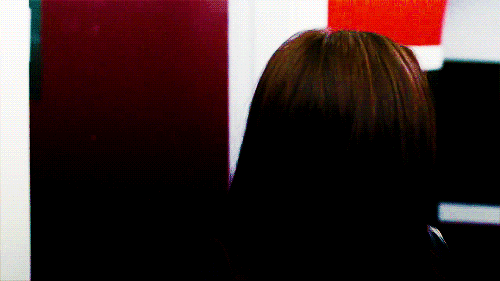 La scena vola a 10 anni dopo, stesso angolo, stesse persone, la dinamica è quasi identica. Solo che questa volta non c'è una lezione di storia a complicare i piani, ma la fine del mondo. E alla fine succede quello che tutti si aspettavano, ma a cui nessuno voleva credere. Stefan Salvatore, il vampiro con i capelli da eroe, buono, compassionevole, empatico, decide che il suo momento è giunto, oppresso come non mai dai sensi di colpa per la scia di cadaveri lasciata durante il suo ennesimo periodo da ripper. Ma il Salvatore più giovane ancora una volta si sacrifica per gli altri, come quando si interpose tra Rayna Cruz e il fratello Damon, condannato dalla Pietra della Fenice tra la morte e una vita perennemente in fuga.
Stefan è stanco di vivere, sa che tutto il male che ha fatto lo perseguiterà per sempre, lui non è come Damon, non riesce a spegnere tutto, perchè se lo fa diventa lo Squartatore. E ora è anche umano, ha preso la cura dal sangue di Elena ed è vulnerabile.
Ma prima di andarsene decide anche che Damon merita più di lui di vivere, perchè ha finalmente rivisto quel fratello che nel 1864 avrebbe sacrificato tutto per lui e vuole che possa finalmente vivere una vita da umano con Elena. Perciò gli inietta il suo sangue e prende il suo posto trafiggendo il cuore di Katherine, la loro nemesi che nei loro ultimi anni di vita da umani ha fatto di tutto per separarli ma che in realtà li ha uniti per sempre nella morte, trasformandoli in vampiri. È curioso come la Petrova abbia dato "inizio" alla vita di Stefan e come, alla fine della storia, si può dire l'abbia chiusa.
Ma torniamo a Elena. Lei è sorprendentemente sveglia, l'incantesimo di Kai che la legava alla vita di Bonnie sembra essere svanito forse per la morte della strega Bennet, pensa la bella Gilbert. Ben presto però Elena si rende conto di come quella non sia la realtà, lei dorme ancora profondamente ma Stefan vuole incontrarla, one last time. E va in onda una delle scene più strazianti di tutte e otto le stagioni di The Vampire Diaries, con la ragazza che ascolta la storia su come l'ex vampiro abbia deciso di sacrificarsi per salvare il mondo ma soprattutto la vita del fratello e dei suoi amici.
L'abbraccio tra i due sa di qualcosa che non è mai finito, che sia affetto o amore non ci è dato saperlo. E il dubbio su cosa Stefan abbia sussurrato all'orecchio della ragazza è atroce; in seguito sapremo di un messaggio da riferire a Caroline, la bionda vampira che dopo l'uragano Elena ha saputo raccogliere i cocci del cuore di lui, spezzato dall'amore tra la sua ex ragazza e il fratello.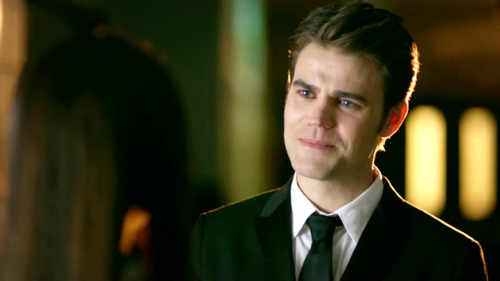 Ma siamo sicuri che questa sia la verità? A un più attento ascolto si sente chiaramente come Stefan sembri dire " I have always loved you"; la certezza non c'è ma probabilmente si tratta di un espediente degli autori, in modo che ogni spettatore possa avere il suo lieto fine. E in quel cenno sobrio ed educato di addio c'è tutto Stefan Salvatore.
E una volta spalancata quella porta Stefan trova la pace, ritrova la sua amata Porsche ma soprattutto la sua migliore amica Lexi, colei che l'ha sempre tirato fuori dall'abisso. Il suo viso dice tutto, lui è felice di essere lì ed ora è libero dal peso di tutti i suoi sensi di colpa.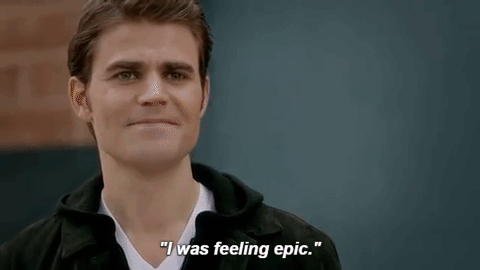 Never Say Never, nella prima e nell'ultima puntata di The Vampire Diaries; il ciclo si è chiuso ma la storia si ripete sempre due volte. Forse la canzone dei The Fray rappresenta maggiormente ciò che è stata la storia tra Stefan ed Elena, e quello che sarebbe potuto essere se quel maledetto giorno Stefan non fosse stato costretto ad abbandonare l'amata e girovagare con Klaus per salvare il fratello, perchè Stefan paga sempre per tutti.
The Vampire Diaries, o meglio Stefan's Diaries, perchè a dispetto delle varie vicende nel mezzo è sempre stato Stefan il protagonista della storia, lo dice anche lui in principio: quella è la sua storia.
Sarà sempre e solo Stefan.