The Shannara Chronicles non è Game of Thrones. Non è nemmeno lontanamente vicina alla Serie Tv Hbo. Quindi non credete a chi prova a vendervela come il nuovo fenomeno fantasy del piccolo schermo. Per certi versi The Shannara Chronicles è più vicina al Signore degli Anelli (Brooks è stato tra l'altro accusato più volte di aver copiato Tolkien) ma prima che possiate accusarmi di blasfemia vi spiego perché. Fa riferimento a un genere narrativo puramente fantasy come il Signore degli Anelli, privo di quella tematica politica e storica presente in GOT. I personaggi cercano l'avventura, abbiamo elfi, umani, stregoni e nani. La magia affonda in queste radici, ne costituisce la linfa vitale.  E non ci sono draghi, ma demoni.
I molti spettatori che hanno ingenuamente paragonato The Shannara Chronicles a Game of Thrones. non potrebbero essere più nel torto e il motivo non risiede solo nelle tematiche diverse. Ecco perché non ha senso mettere questi due programmi sullo stesso piano.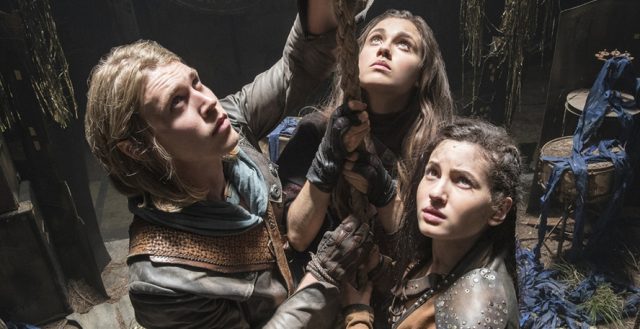 Innanzitutto la Serie Tv non è prodotta dai colossi dell'intrattenimento americano, oggi rappresentato dai canali via cavo e dalle piattaforme streaming come Netflix, Hbo o Amazon ma da Mtv: e capirete subito qual è il pubblico di riferimento. The Shannara Chronicles è l'alternativa, per il pubblico più giovane, a una televisione che sta diventando sempre più adulta e drammatica, sempre più piena di trame fitte e contorte, di retroscena e di temi politicizzati. È intrattenimento puro e semplice. Trash venduto alla meraviglia.
È una Serie Tv furba, pensata, calibrata al millimetro per tenervi incollati davanti allo schermo, come le Serie targate CW: dove c'è sempre spazio per le storie d'amore, per le cat fight, per i drammoni da soap opera. 
The Shannara Chronicles segue una linea precisa nella sua struttura: c'è un inizio, uno svolgimento, c'è la ricerca e c'è il viaggio. C'è la guida, il druido Allanon, interpretato da Manu Bennett, poi ci sono Wil Ohmsford, discendente della famiglia reale di Shannara, interpretato da Austin Butler, e la principessa Amberle, ovvero Poppy Drayton. Lo saprete prima ancora che possiate averne anche il minimo indizio, che questi due finiranno insieme, vi ritroverete invischiati fino al collo, parteggiando per lui o per lei.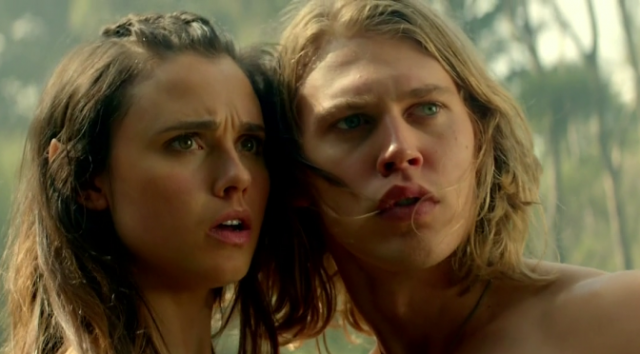 Fin dai primi episodi, appare dunque chiaro che The Shannara Chronicles non cerca affatto di essere come Game of Thrones, non ha questa presunzione (anche se il materiale di partenza non ha nulla da invidiare alla saga di Martin) ma rappresenta una realtà del tutto differente, sia in termini di "stile" del prodotto che di genere di intrattenimento.
The Shannara Chronicles propone ai giovani amanti del fantasy la storia di tre ragazzi che, un po' per caso un po' per destino, si ritrovano coinvolti in un viaggio pieno di pericoli ed insidie. Oltre alle atmosfere e al tipo di personaggi proposti, che si collocano su piani completamente differenti rispetto a Game of Thrones, la Serie Tv non ha alcuna intenzione di "tormentare" lo spettatore con teorie, colpi di scena e (a volte) improponibili soluzioni narrative.
The Shannara Chronicles recupera quegli intenti di evasione caratteristici del fantasy classico proponendo una storia che, alla base, si concentra sull'amore e sulla pura avventura. Game of Thrones, per quanto sia un prodotto guardato anche dai più giovani, non è affatto pensato per un pubblico di ragazzi (così come non lo sono i libri); coinvolge ma sconvolge, emoziona ma tormenta. È uno show indubbiamente di alta qualità e indubbiamente innovativo, ma non è un programma di "svago". Accostare e confrontare Game of Thrones e The Shannara Chronicles  è un po' come confrontare saggio di filosofia a una classica favola di Esopo.