Spike TV ha annullato l'adattamento fantasy The Shannara Chronicles. Girato in Nuova Zelanda, The Shannara Chronicles è basato sulla trilogia di romanzi Sword of Shannara dell'autore Terry Brooks. I libri di Shannara furono originariamente pubblicati durante gli anni '70 e '80, quindi impiegarono un po 'per raggiungere lo schermo. La Serie Tv The Shannara Chronicles è più specificamente ispirata al secondo romanzo di Brooks, The Elfstones of Shannara.
La prima stagione di The Shannara Chronicles è andata in onda su MTV nel 2016, diventando rapidamente una delle proprietà originali più viste della rete. MTV ha rinnovato la serie per una seconda stagione, ma quella stagione è finita in onda sulla rete di Spike TV di Viacom. Nonostante il successo di Shannara, la sua popolazione demografica è risultata più vecchia rispetto al pubblico target di MTV della scuola superiore e dell'età universitaria. E' stata presa la decisione di trasferirla in un'altra emittente che potrebbe essere più adatta.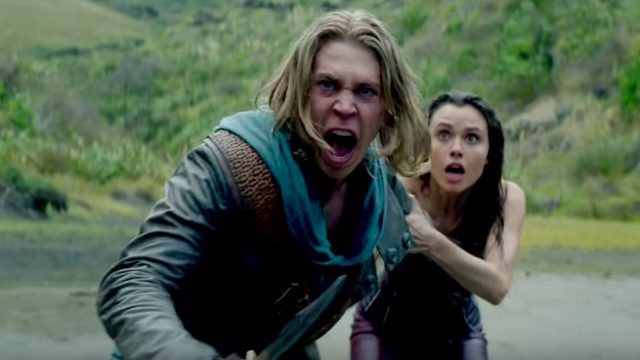 Sfortunatamente, gli alti rating di The Shannara Chronicles non sono continuati su Spike TV, con la seconda stagione dello scorso autunno con una media inferiore a 500k di spettatori, anche se la visione ritardata del DVR è stata presa in considerazione. Con Spike TV in procinto di re-brand su The Paramount Network, Viacom ha deciso di ridurre le perdite e cancellare Shannara. La serie vedeva protagonisti come Austin Butler (Wil), Ivana Baquero (Eretria), Manu Bennett (Allanon), Aaron Jakubenko (Ander) e Marcus Vanco (Bandon) insieme ai nuovi membri del cast Vanessa Morgan (Lyria) , Malese Jow (Mareth), Gentry White (Garet), Caroline Chikezie (Regina Tamlin) e Desmond Chiam (Generale Riga).
Al Gough e Miles Millar hanno creato la serie e la produzione esecutiva insieme a Brooks, Jon Favreau, Jonathan Liebesman e Dan Farah. La serie è stata prodotta e distribuita in tutto il mondo da Sonar Entertainment in associazione con Millar, Gough Ink e Farah Films. Purtroppo le avventure di The Shannara Chronicles finiscono qui, con la seconda stagione.