Dopo la conferma ufficiale del rinnovo e le foto che gli attori del cast di The Politician hanno postato sui loro profili Instagram, nulla può più fermarci dall'immaginare cosa succederà nella seconda stagione dell'irriverente serie Netflix firmata da Ryan Murphy, Ian Brennan e Brad Falchuk.
Ma facciamo qualche passo indietro. Avevamo lasciato Payton Hobart (di cui abbiamo parlato poco tempo fa proprio qui), l'intraprendente protagonista di The Politician, alle prese con una ripartenza. Messi da parte l'ambizione e l'orgoglio spregiudicato che lo avevano portato a perdersi e, soprattutto, a perdere pezzi importanti della sua vita, dagli amici all'amore della sua first lady Alice, il Kennedy wannabe, nuovamente sostenuto dalla sua cricca, aveva indossato il completo elegante e l'aria da politico per puntare a un obiettivo ben più grande della semplice presidenza scolastica. Ovvero la sfida contro l'ambigua deputata Dede Standish e un posto d'onore in Senato che potrebbe fare da apripista a quella scalata ai vertici sognata fin da bambino.
Le storyline proposte nella prima stagione di The Politician e la complessità dei personaggi non possono che far pensare a nuovi, interessanti risvolti.
La penna pungente di Murphy si presterebbe perfettamente a un viaggio senza filtri negli anfratti e nelle dinamiche più nascoste della macchina elettorale. E chi meglio di Payton Hobart potrebbe prestarsi a fare da Cicerone di un'avventura che sembra avere tutte le premesse per essere avvincente. Così come, nei primi 8 episodi, il plot è stato spesso funzionale a dar voce a tematiche di stringente attualità come l'uso delle armi o i brogli elettorali, anche i nuovi intrecci potrebbero (e dovrebbero) prestarsi a sdoganare questioni che, talvolta, con un linguaggio meno tecnico e più umano riescono a impressionare maggiormente il pubblico e a farlo riflettere sull'importanza di prendere una posizione e di non rimanere a guardare mentre tutto cambia o viene stravolto dall'alto.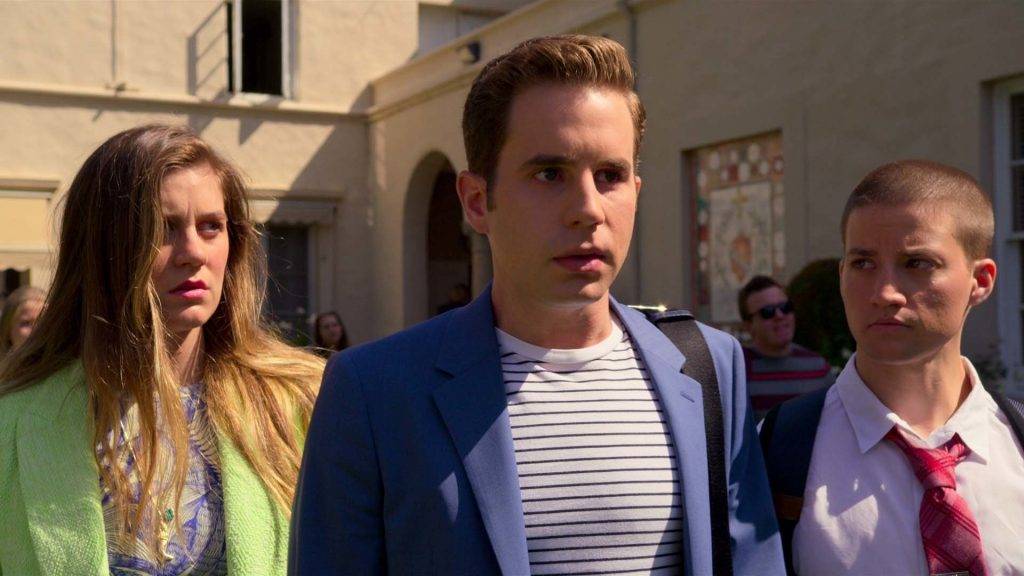 Ma, al di là della sovrastruttura, quello che interessa di più gli aficionados di The Politician (come accade, in genere, per tutte le serie tv) è la sfera più personale dei personaggi. Sarebbe interessante poter scavare a fondo in questo nuovo Payton, vederne gli sforzi nel ricostruirsi a partire dalle spoglie di quell'adolescente che pensava di poter salvare il mondo e, invece, si è lasciato inghiottire da un sistema che lo ha portato, inevitabilmente, a perdere se stesso. Sarebbe bello vederlo finalmente alle prese con relazioni sane: un amore romantico e senza doppi fini, un'amicizia sincera e che non si nutra di tattica, la possibilità di poter contare su un posto del cuore dove l'empatia e la tenerezza non lasciano spazio all'ambizione e alla brama di potere. Insomma, al di là del senatore in gonnella, cosa rimane di Peyton? Cosa c'è davvero al di là del sorriso convinto e del Loden d'ordinanza?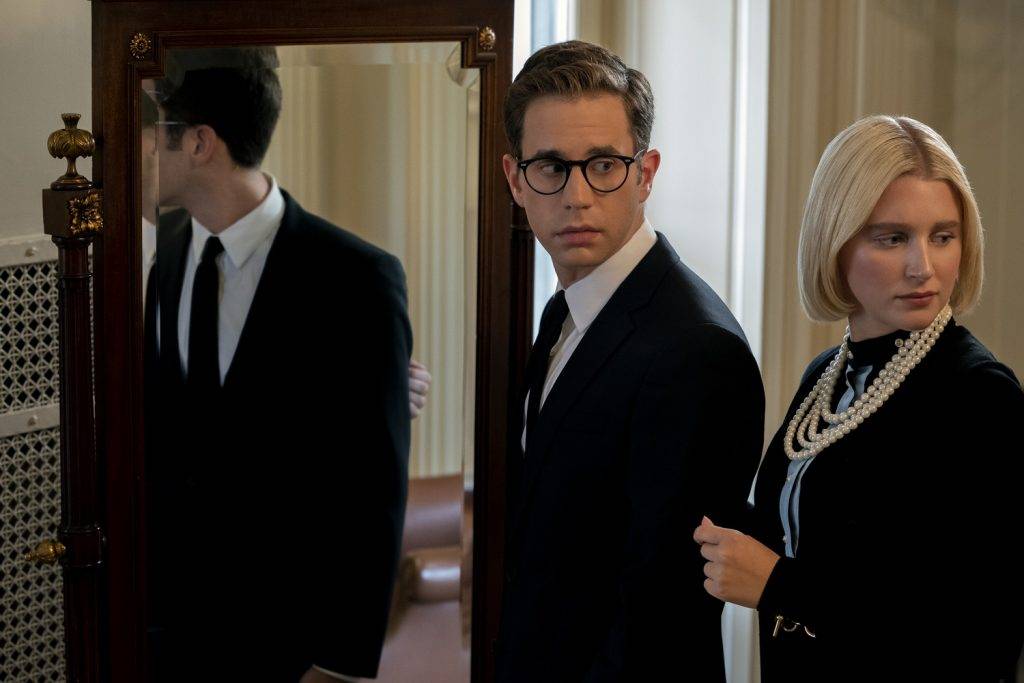 Un trattamento questo che potrebbe essere potenzialmente curioso anche in rapporto agli altri personaggi.
McAfee, James, Alice, Astrid hanno sì avuto il loro posto nella storia ma non hanno mai davvero goduto di un'occasione per splendere. E soprattutto per farsi conoscere a prescindere da Payton. Dopo essersi messa in discussione nella prima stagione, ci sarà una nuova Astrid? La liceale astuta e cattiva è soltanto un vecchio ricordo o rimarrà traccia di lei in questa versione più adulta e meno spregiudicata di sé? E James? Al di là di una cieca fedeltà amicale nei riguardi di Payton, cosa succede dietro le quinte della sua vita? Continuerà ad essere l'ombra del suo più prestante amico o inizierà a rivendicare la sua indipendenza? Per non parlare del personaggio, forse, più interessante della serie, Infinity, interpretata da una straordinaria Zooey Deutch. Non so voi, ma non vedo l'ora di mettere il naso nella sua nuova vita da sopravvissuta, lontana dai giochi sporchi della zia Dusty.
Potrebbero rimanere solo spoiler infondati ma pare che Ryan Murphy (che ultimamente sforna serie a ripetizione) abbia intenzione di estendere The Politician a ben 5 stagioni, seguendo la corsa al potere di Payton fino alla Casa Bianca. Per ora, cerchiamo di non fasciarci la testa e confidiamo nella speranza di trovare riscontro alle tante (troppe?) aspettative.
Ma soprattutto speriamo non si perda per strada la qualità, la leggerezza e l'irriverenza che hanno reso The Politician una boccata d'aria fresca in un palinsesto dove talvolta è estremamente difficile farsi notare. Mai sottovalutare gli infiniti scheletri nell'armadio di un aspirante politicante e il potere di numeri musicali degni del palco di Broadway: sono una combinazione esplosiva e quasi sempre vincente.