Immaginate di trovarvi davanti a un curioso ibrido tra Rachel Berry, Santana Lopez e Quinn Fabray. Ecco, se si dovesse pensare a un modo per descrivere Payton Hobart, protagonista maschile di The Politician (leggete la nostra recensione), forse questo sarebbe uno dei più calzanti. Il giovane diciottenne è un animale curioso e, soprattutto, ha molti più risvolti di quello che le apparenze e le storyline di Ryan Murphy e Brad Falchuck sembrano voler restituire.
Adottato da una delle famiglie più ricche della città, bullizzato dai fratellastri e da un patrigno incapace di amarlo perché geneticamente diverso da lui, quasi divinizzato da una matrigna che lo vede (e non a torto) come un'anima fragile e bisognosa d'amore, Payton vive per un'immagine di futuro che, ai suoi occhi, sembra non sbiadire mai. Anzi: diventa l'unica linfa a tenerlo in vita, l'unico motore di un'adolescenza che, spogliata dalle to do list, dall'ammissione ad Harvard e dalla corsa per la presidenza (sia essa della scuola o degli Stati Uniti d'America, poco importa) non è altro che un castello di carta pronto ad accartocciarsi su se stesso alla prima folata di vento.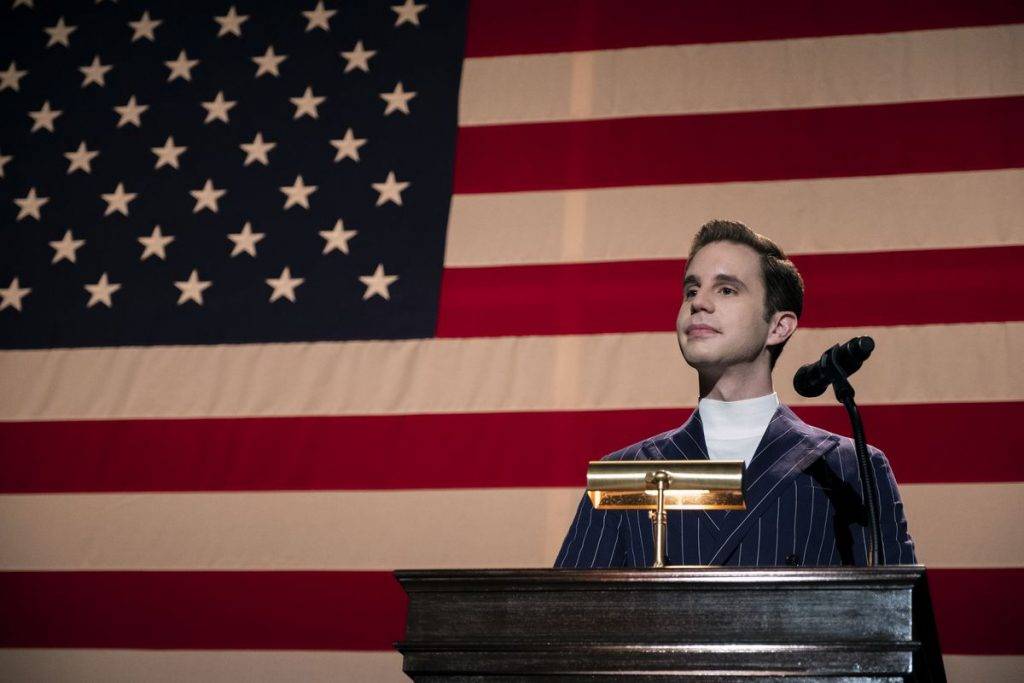 E Payton di folate dovrà contrastarne più di una. Soprattutto dalle persone da cui meno si sarebbe aspettato di riceverne.
Ma facciamo qualche passo indietro, giusto per unire meglio i puntini e rimettere in ordine le fila di una trama che, nella sua semplicità, trova parecchio spazio per contorcersi. L'inizio di The Politician coincide perfettamente con l'inizio della campagna elettorale per accaparrarsi la presidenza del liceo, una gara a cui il Kennedy in gonnella sembra essersi preparato sin dal primo vagito. Accanto a lui, più che un gruppo di amici, un vero e proprio plotone di esecuzione, uno staff che farebbe invidia a quello di Barack Obama: McAfee e James che, da freddi e imperturbabili spin doctor, si occupano di suggerirgli la strategia migliore per uscire vincente anche dal rotto della cuffia. Per loro non esiste moralità, l'etica è semplicemente una parola sul dizionario e se sfruttare la malattia, le debolezze o gli scheletri nell'armadio degli altri può aiutare a fare qualche passo in più, beh… non c'è empatia che tenga.
Perché Payton ci mette la faccia, indossa la maschera del politico senza scrupoli ma, spesso, non è altro che un burattino nelle mani di due strateghi ben più spregiudicati di lui. E per quanto provi a tentennare, a concedersi dei dubbi sulle soluzioni azzardate del suo team, il desiderio di arrivare in alto o, forse, molto più la paura di colare a picco, lo muovono come se fosse un automa. Un robot che si forza a non provare dei sentimenti, che nasconde le lacrime per poi piangere in solitudine e che impara ad apprezzare l'amore solo quando lo ha perso.
Ah, l'amore. Nessuno immaginerebbe che uno come Payton possa abbassarsi a una tale perdita di tempo. 
Eppure, per quanto all'inizio lo neghi o lo sfrutti per ripulirsi la reputazione e accumulare qualche punto in più rispetto all'acerrima nemica Astrid, diventerà una delle chiavi di volta che porteranno alla sua rinascita. Un sentimento che ha i tratti puliti e gli occhi azzurri di River, il sapore delle emozioni nascoste e la bellezza di incontrare una persona con cui lasciarsi cullare dalle note di un pianoforte, scambiare qualche frase in mandarino, conoscere la parte più scomoda di sé. O la freddezza (apparente) di Alice, così poco diciottenne nel suo filo di perle e nei suoi tailleur Chanel, così tanto abituata a mettersi da parte per non rubare il centro della scena al suo Presidente. O, ancora, gli abbracci di Georgina, donna irrisolta ma madre premurosa, che tenta di fargli capire come trovare un posto nel mondo dovrebbe prescindere dal potere e come, dai sogni infranti, si può e ci si deve reinventare. Tre personaggi che, in The Politician, Payton dovrà perdere per realizzare quanto, in realtà, siano fondamentali al funzionamento di certi meccanismi.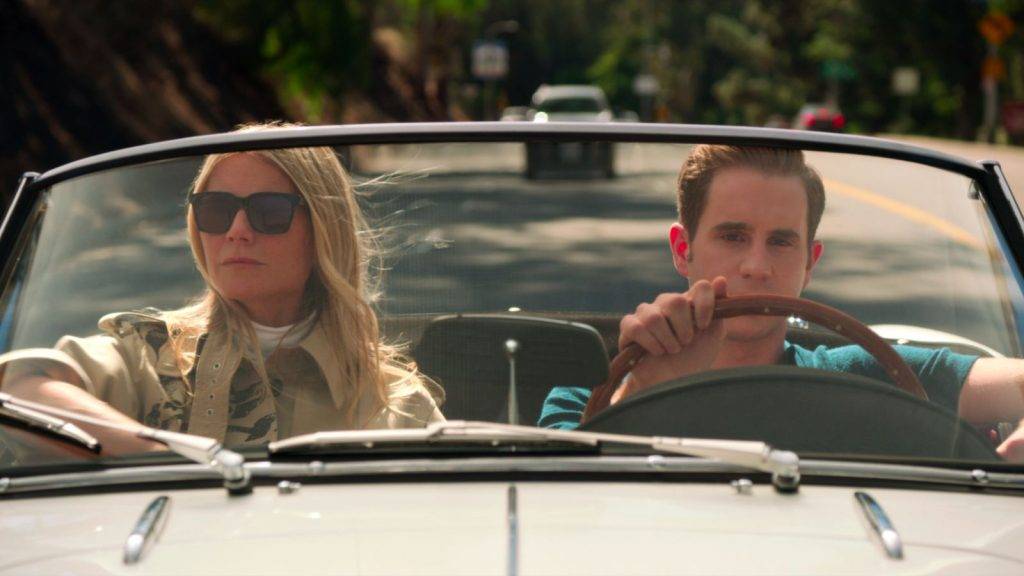 No, non quelli della politica e del successo scolastico ma quelli del cuore. Gli stessi che lo porteranno a non nascondersi da River, almeno nei sogni. A dare ascolto ai consigli della madre, smettendo i completi da cinquantenne e vestendosi, almeno per una volta, dei suoi diciotto anni. E a capire di amare davvero Alice, rincorrendola in lungo e in largo per convincerla a mollare tutto e ripartire insieme. Gli stessi che spingeranno quegli amici che, per egoismo o sopravvivenza, lo avevano tradito, a ritornare a combattere accanto a lui in un'avventura ancora più folle e, proprio per questo, molto meno sintetica di quella corsa alla corona di plastica tra i corridoi di una tipica high school americana.
Per quanto io abbia provato a farmi stare antipatico Payton, per quanto abbia cercato di farmi convincere del fatto che fosse una persona così ubriaca di successo da svendere valori, principi e persone care per qualche riflettore e uno scranno da cui elencare i punti del suo programma elettorale, non ce l'ho proprio fatta. Perché quella durezza non è anaffettività ma paura di scoprirsi, e chi non l'ha provata da adolescente. Perché quell'ambizione che sembra avergli rubato gli anni migliori non è altro che il vestito che ha scelto di far indossare alla paura di perdere tutto quello che, fino a quel momento, lo ha fatto sentire vivo. E non ci vuole uno strizzacervelli per capire che dietro all'apparenza che cerca di proporre a tutti, non c'è altro che un ragazzino con una grande paura di se stesso e del futuro. Basta guardargli gli occhi quando, su consiglio della matrigna, si permette di piangere. Basta osservarlo due anni dopo, all'università, spogliato delle sue sicurezze, perso tra le strade di New York, un bicchiere di scotch e serate di pianobar per racimolare quale spicciolo.
Perché per conoscere davvero Payton Hobart bisogna guardarlo e studiarlo quando le pareti che ha innalzato crollano e rimane nudo, come il re della celebre fiaba di Andersen.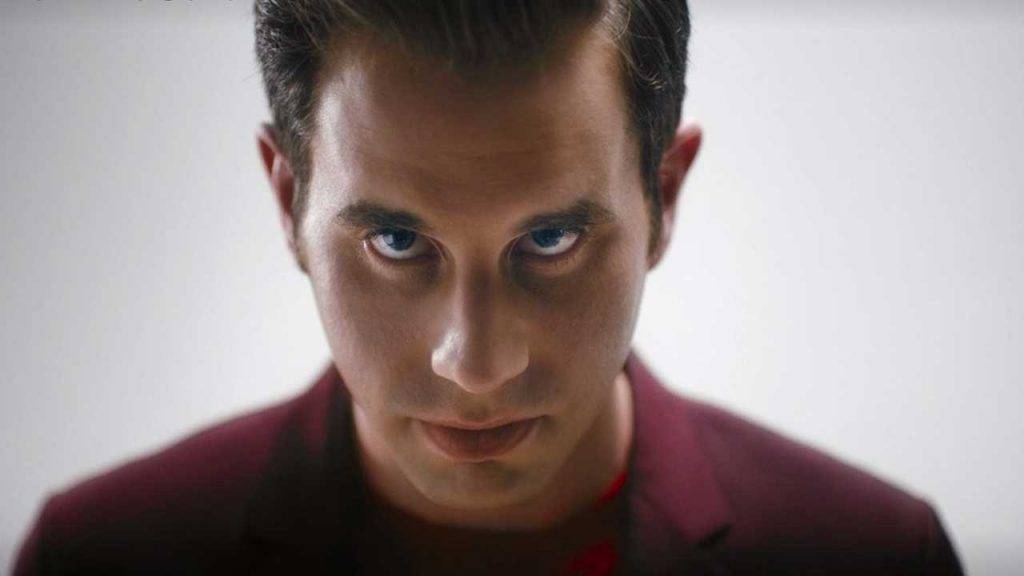 Quando i piani deragliano e rimane con un pugno di mosche, capisce davvero che gli affetti non erano affatto un deterrente ma il carburante che lo spingeva a insistere, anche dopo una vittoria di carta che neppure nei suoi peggiori incubi aveva mai avuto modo di immaginare. Quando l'unica consolazione rimane l'alcol, capisce che Alice non è semplicemente un ombra o quel passo indietro rispetto al suo, ma la sicurezza di avere qualcuno che gli stringa la mano o che lo guardi con orgoglio anche quando tutti gli puntano il dito contro.
Non so quanto abbia fatto la scrittura caustica di Murphy, il talento straordinario di Ben Platt o l'appeal di The Politician, quel che è sicuro è che per quanto innegabili (e tanti, anzi tantissimi) siano i lati negativi del personaggio, la possibilità di poterlo conoscere di puntata in puntata sembra farli smaterializzare più o meno tutti. O perlomeno aiuta a mettere in discussione, di volta in volta, la prima impressione. E a chiedersi, alla fine degli otto episodi, dove sia finito il Payton dell'episodio pilota e come si sia trasformato nel Payton di Vienna, vulnerabile, spento e con l'ambizione appesa al chiodo.
Un Payton che come tanti alla sua età è ancora alla disperata ricerca di un posto nel mondo che lo renda felice. Un personaggio che, finalmente, ha realizzato a sue spese che l'umanità non è una lettera scarlatta e in cui davvero chiunque (e a qualsiasi età) è in grado di riconoscersi.