Attenzione: potresti trovare SPOILER se non hai visto il terzo episodio di The Passage.
The Passage è tornata questa notte con un nuovo episodio. Già i primi due ci avevano convinti, ma questo terzo, intitolato "That Never Should Have Happened to You" (in italiano la scelta è stata "Niente mostri sotto il letto"), ci ha definitivamente conquistati. Finalmente vediamo tutte le pedine al proprio posto e l'apocalisse necessita solo di una piccola, piccolissima, scintilla per scatenarsi. E quella scintilla sembra proprio destinata essere Amy. In ogni caso, come sempre, prima di ogni considerazione, un breve riassunto dei fatti salienti.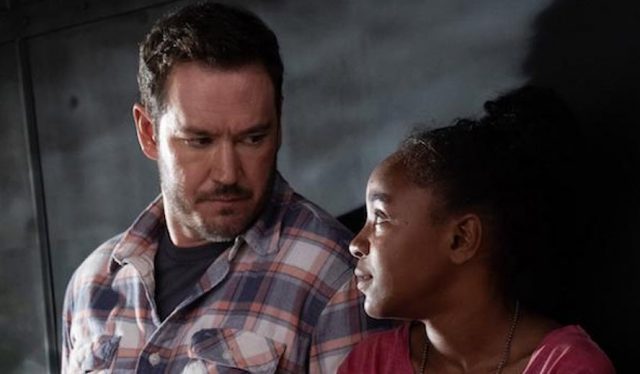 Ripartiamo da dove si era fermato il precedente episodio di The Passage. Amy e Brad sono stati fatti arrivare con la forza da Richards al quartier generale del Progetto Noah in Colorado. Ora che sono sotto il controllo della losca struttura, l'unico desiderio di Amy è di continuare ad avere Brad vicino a sé. Quindi lui è con lei quando decidono di iniettarle il siero per iniziare i test.
Brad comunque è troppo intelligente per non intuire cosa stia succedendo. Approfitta quindi della sua presenza nella struttura per esplorare l'edificio e raccogliere più informazioni possibili. Lo vediamo incontrare i soggetti ormai mutati dal farmaco e impiega poco a scoprire la loro necessità di assumere sangue. In questa sua indagine incontra anche il dottor Lear e quest'ultimo per la prima volta gli parla apertamente delle sperimentazioni. Ottiene anche importanti informazioni da parte dell'inserviente Lawrence e Anthony, l'ultimo ragazzo infettato prima di Amy. Dopo l'incontro tra Brad e Fanning ecco che per la prima volta anche lui vive l'esperienza degli strani incubi extracorporali.
Il grosso della puntata però è incentrata su Shauna Babcock. Lei è l'ex detenuta del braccio della morte che pur essendo ormai anch'essa una "succhia sangue" sembra in tutto ancora umana. Inquietanti gli sguardi con i quali fissa in modo costante e insistente Clark Richards.
La scorsa settimana, The Passage ci ha fatto vedere Shauna uccidere uno degli inservienti. Ora i vertici del Progetto Noah devono decidere cosa fare di lei.
Clark, senza grandi argomentazioni, è deciso per la sua soppressione. Forse è influenzato dal fatto di rendersi conto di essere attratto da lei. Avevamo infatti visto che quando Shauna era arrivata per la prima volta al Progetto Noah, una guardia l'aveva aggredita. Era stato proprio Clark a intervenire e salvarla.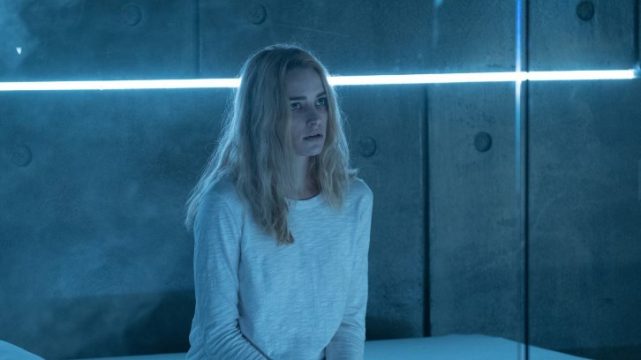 Fanning però ha ben altri piani. Questi vampiri non solo riescono a entrare nei sogni delle altre persone, ma sembrano anche in grado di comunicare tra loro. Come abbiamo visto nelle scene extracorporali delle ultime due puntate. Proprio in uno di questi luoghi d'incontro extracorporei Fanning e Shauna si sono mostrati con le fattezze perfettamente normali. E durante uno di questi incontri Fanning le dice chiaramente di attenersi al piano. Non abbiamo idea di quale possa essere il piano, questo non ci viene ancora rivelato, ma non è difficile immaginare, vista la sinossi della serie, che abbia qualcosa a che fare con la conquista del mondo.
Fanning consiglia quindi a Shauna di usare i suoi poteri per "far vedere" a Clark Richards il suo passato. Prima di divenire ciò che è ora, un vampiro, Shauna non era affatto una spietata assassina ma una giovane adolescente ripetutamente abusata dal patrigno. Dopo l'ennesima violenza subita e vista l'indifferenza della madre, uccide i suoi genitori. Come indicato da Fanning, ormai sempre più consolidato nel suo ruolo di leader, l'espediente funziona. Richards decide di risparmiare la vita di Shauna pochi attimi prima che il sole la bruci.
Vorremmo dire di essere sorpresi, ma mentiremmo. Sì, muoiono alla luce del sole.
E perché all'interno del Progetto Noah sia vietato chiamarli per quello che sono, "vampiri", ancora non lo capiamo. L'unico indizio ce l'ha dato nel primo episodio il dottor Lear: "Siamo scienziati e i vampiri non esistono". Temiamo rimpiangerà presto questa scelta di parole.
Nel mondo reale, fuori dal Progetto Noah, la stampa riporta la notizia che Brad è stato ucciso. Sappiamo bene che è ancora vivo. Nel frattempo Lila, uscita indenne dall'assalto di Richards, contatta tutte le prigioni dove erano detenuti i condannati a morte prima di essere reclutati per il Progetto Noah. L'unica informazione che ottiene è relativa a Shauna. La persona con cui riesce a mettersi in contatto le dice che non è morta in prigione, come era stato reso pubblico. Nell'albergo in cui si trova Lila, in chiusura di episodio, scopriamo che anche qualcun altro è ancora vivo: Lacey.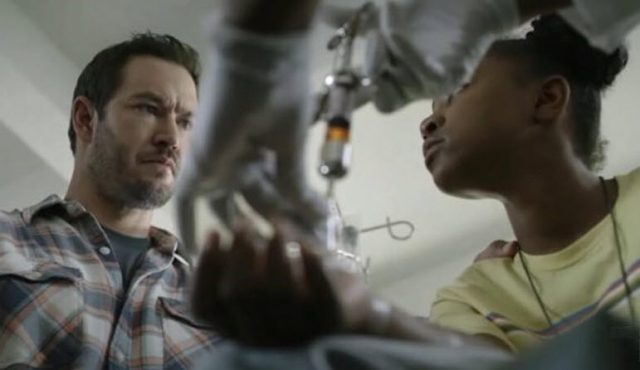 Abbiamo esordito confermando la qualità di questo episodio. Ci sono diverse ragioni a sostegno di ciò. La prima è che in questo episodio il ruolo della piccola Amy è relativamente marginale.
Nonostante quindi un minor minutaggio della stella indiscussa di queste prime puntate, l'episodio funziona e affascina comunque. Merito di tutti quelli coinvolti, Shauna e Richards in primis.
Il secondo aspetto interessante è lo sviluppo della trama attorno al personaggio di Shauna. Da un lato il progetto Noah la condanna alla fine della sua esistenza come essere umano in quanto assassina. Salvo poi salvare la sua essenza di predatrice succhia sangue, in virtù proprio del suo passato umano. Delle sue sofferenze.
Davvero illuminante è lo scambio di battute tra lei e Fanning quando cerca di convincerla a usare i suoi poteri per mostrare il suo potenziale. Così da convincere Richards. Fanning le dice: "Mostrale chi sei". L'uso del presente potrebbe lasciar intendere che pur in questa nuova condizione sovrannaturale qualcosa di umano sia rimasto radicato dentro loro. Se è realmente così lo potremo scoprire solo nel proseguo di The Passage. Questa serie, di settimana in settimana, sta diventando sempre più coinvolgente e affascinante e non ci resta che proseguire a vederla in attesa che si scateni l'apocalisse.