È passato ormai un po' di tempo da quando Italia 1 ha ricominciato a trasmettere The OC, ed è stata un'occasione per ricominciare a parlare della serie. Ma è mai stato il momento di smettere di parlare di questa serie? Fin dal 2003 ci ha regalato momenti televisivi storici, come il bacio a testa in giù tra Seth e Summer, o la storica frase di Ryan prima di colpire Luke con un pugno in faccia nel primissimo episodio.
Sai cosa mi piace dei figli di papà? Niente!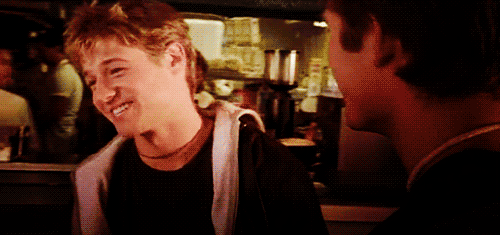 E come dimenticare quella volta in cui Marissa ha sparato a Trey? Una scena tanto epica quanto trash! Insomma, se c'è una cosa in cui spesso The OC è carente, quella cosa è di certo la finezza (per fare qualche esempio, ecco una classifica degli episodi peggiori della serie). Al contrario, la sua qualità migliore è una delle più sottovalutate, forse per via del suo status di teen drama: la caratterizzazione dei personaggi.
A partire da Ryan Atwood, protagonista spesso additato dai fan come "blando" o addirittura "bamboccione".
In realtà, già dai primi episodi della serie, Ryan ci ha regalato tantissimi momenti di introspezione e vulnerabilità. Sfidiamo chiunque a non empatizzare con lui nella puntata 1×03 ("Una casa sicura") in cui sua madre, Dawn, lo mette in imbarazzo ubriacandosi nel bel mezzo della sua prima festa di gala, per poi abbandonarlo per l'ennesima volta.
La sua intera storia familiare è costellata di abbandoni, a pensarci bene: non solo sua madre, ma anche il padre e il fratello maggiore l'hanno lasciato a se stesso, e questo si palesa nel modo talvolta ossessivo e possessivo che ha di trattare le donne della sua vita.
Unpopular opinion: povera Marissa!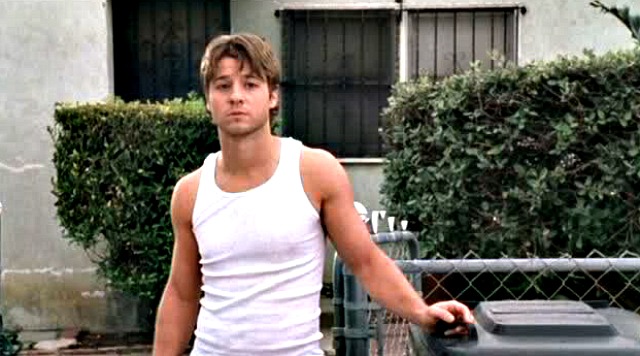 Un personaggio che non è affatto sottovalutato, al contrario di Ryan, è il suo quasi-fratello e migliore amico, Seth Cohen.
Seth è responsabile di aver riabilitato la figura dei nerd in tutto il mondo e di averci fatto innamorare dei Death Cab For Cutie. La sua evoluzione, durante le quattro stagioni della serie, è stata una delle più sorprendenti: se all'inizio di The OC l'abbiamo incontrato nei panni di un ragazzino egoista e bugiardo, è innegabile che col tempo abbia finalmente imparato a prendersi cura degli altri, prima che di sé stesso, e ad essere onesto… la maggior parte delle volte, almeno.
Se non fosse direttamente responsabile di molti degli intermezzi comici della serie, essendo di conseguenza simpatico al 99% degli spettatori, Seth potrebbe facilmente vincere il premio del personaggio più odiato. Ne ha combinate di cotte e di crude, e ha ferito i sentimenti della povera Summer così tante volte che nessuno è più capace di tenere il conto. Alla faccia dell'anima gemella.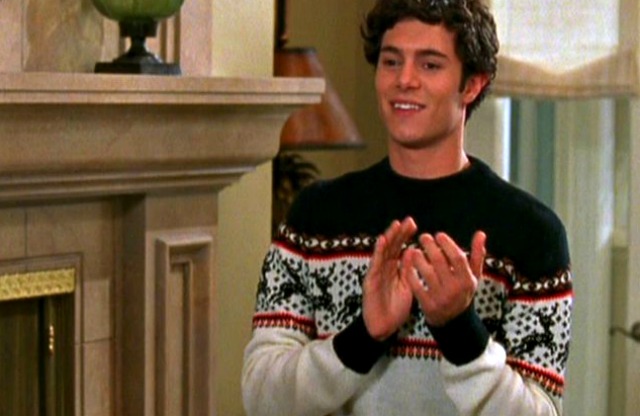 Nonostante questo, il posto del personaggio più odiato della serie non spetta di certo a lui, ma alla complessa e controversa Marissa Cooper.
Ora, si potrebbe scrivere un'intera enciclopedia sui motivi per cui la povera Marissa non merita davvero, in fin dei conti, tutto l'odio che le viene scaricato addosso, ma non è questo il momento. Piuttosto è il ora di ammettere una cosa su cui dovremmo essere tutti d'accordo: Marissa era uno dei personaggi più complicati, interessanti e sfaccettati dell'intera serie. Che piaccia o meno, bisogna riconoscere che il suo contributo alle vicende di Orange County è stato fondamentale, e che la sua assenza nella quarta stagione si è fatta sentire fin troppo.
Perché sì, Taylor Townsend si sarà anche rivelata una ragazza adorabile, nella seconda metà della terza stagione, e un personaggio spalla divertente e sempre piacevole da vedere in azione, ma resta un ma:
Nessuno potrà mai prendere il posto di Marissa nel cuore di Ryan. Né in quello di Summer Roberts.
Anche Summer, come l'amore della sua vita che non ha mai smesso di chiamare per cognome, ci ha riservato non poche sorprese. All'inizio, quando recitava la parte della ragazzina viziata e un po' odiosa, era difficile capire perché mai un ragazzo come Seth potesse essere tanto innamorato di lei. I due non avevano assolutamente niente in comune, e in generale Summer non dava l'impressione di essere una bella persona.
Superficiale, narcisista e senza cuore: tutte cose che si è rivelata non essere. Ora come ora, chi non vorrebbe una migliore amica come Summer Roberts? Brillante, sempre presente nel momento del bisogno e dal carattere forte, Summer è il genere di persona che non le manda a dire a nessuno, neanche alle persone che ama.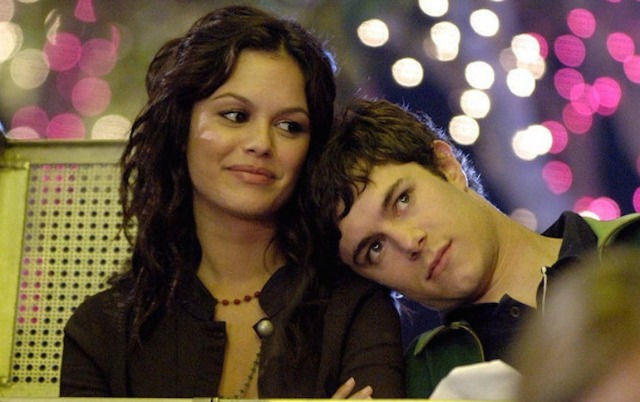 Ovviamente non sono solo i personaggi principali, a segnare le sorti di uno show.
Non si va da nessuna parte, senza un buon cast di personaggi secondari, e bisogna dire che anche in questo The OC fa una gran bella figura, specialmente quando si tratta degli adulti, sui quali molti teen drama tendono a glissare fin troppo.
Ma cosa sarebbe The OC senza quell'angelo chiamato Sandy Cohen e il rapporto complicato che ha con quella benedetta donna che è sua moglie Kirsten? (Qui un articolo che approfondisce la loro relazione.) Per non parlare di Julie Cooper, una donna che come sua figlia ne ha passate tante, ma che al contrario di lei ha avuto l'occasione di crescere e di costruirsi finalmente una vita onesta, lontana da bugie e sotterfugi. Persino Caleb Nichol, il cinico e austero magnate di Newport Beach, è riuscito a farsi strada nei cuori degli spettatori nonostante il suo sguardo granitico e il rapporto decisamente problematico che aveva con le figlie.
Quanto contano i personaggi in The OC? Probabilmente più di ogni altra cosa.
Più dei panorami mozzafiato, della colonna sonora indimenticabile e sì, persino più della scena in cui Marissa spara a Trey. In fondo, come ogni altra serie che si rispetti, The OC senza i suoi personaggi non varrebbe niente. Fatta eccezione per Oliver: quello se lo potevano risparmiare.