Eh sì, sono passati 15 anni e qualche giorno dalla prima volta che Marissa, Ryan, Seth e Summer e tutti gli altri protagonisti di The OC si sono presentati al pubblico americano.
Proprio in occasione di questo anniversario, il creatore dello show Josh Schwartz ha condiviso qualche racconto del dietro le quinte.
Anche se nel tempo abbiamo incontrato di nuovo alcuni attori (ma non tutti, leggi qui i personaggi che hanno intrappolato i loro interpreti) in altri progetti come Take Two per la Bilson o Gotham per McKenzie, in una piccola parte del nostro cuore loro saranno sempre i protagonisti di The OC.
Ad esempio Schwartz ha spifferato il motivo per quale è stato creato The OC, il perché la Fox abbia avuto l'idea di questo teen drama.
La risposta è più semplice di quanto potessimo aspettarci: Fox voleva raggiungere tutto quel target che era rimasto orfano di Dawson's Creek e Buffy e riunirlo come pubblico di The OC.
Ecco le parole di Josh Schwartz:
"C'era nell'aria la sensazione che non ci fosse stato il debutto di uno show come questo da un po' di tempo."
Ma la parte interessante delle dichiarazioni di Schwartz arriva adesso: l'autore infatti racconta un aneddoto sui singoli personaggi ed il perché sono stati selezionati quei volti per interpretarli!
Partiamo dai protagonisti per eccellenza: Ryan e Marissa.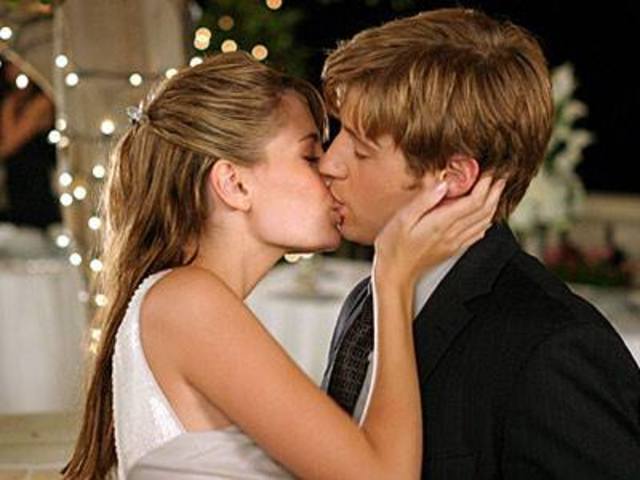 Essendo un teen drama la storia d'amore tormentata e coinvolgente non poteva mancare. Quella storia d'amore in cui le ragazzine (noi comprese, ammettiamolo) potevano immedesimarsi. Potevamo amare ed odiare Ryan proprio come faceva Marissa partendo dalla scena che è l'ultimo passo prima dell'inizio delle montagne russe: il primo incontro.
Il primo incontro tra Ryan e Marissa è rimasta una delle scene più iconiche di The OC, nonostante sia solo nel primo episodio.
«E tu chi sei?»
«Chiunque tu vuoi che io sia»
È una scena che non dimenticheremo mai, anche solo per la bava alla bocca causataci dalla frase da bad boy di Ryan Atwood!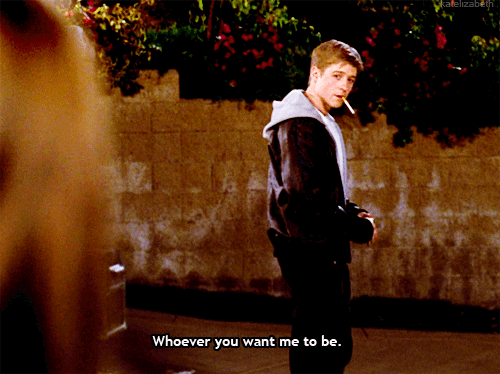 Ma quel primo incontro ha anche qualcos'altro di speciale, Schwartz racconta la scena:
"Si è trattata della prima e unica volta in cui una teenager veniva mostrata mentre fumava una sigaretta sugli schermi di un network televisivo. L'accordo con l'emittente era: è un momento in cui Marissa mostra un po' di ribellione e dopo Ryan non fumerà mai più. Siamo riusciti a ottenere l'approvazione in questo modo. Ci avevano in realtà fatto tornare sul set per provare a rigirare quella scena per gli spot perché non potevano far vedere la sigaretta, ma non è mai stata una scena altrettanto efficace."
Passiamo alla seconda coppia Summer e Seth, anche su di loro l'autore ha qualche pettegolezzo in caldo!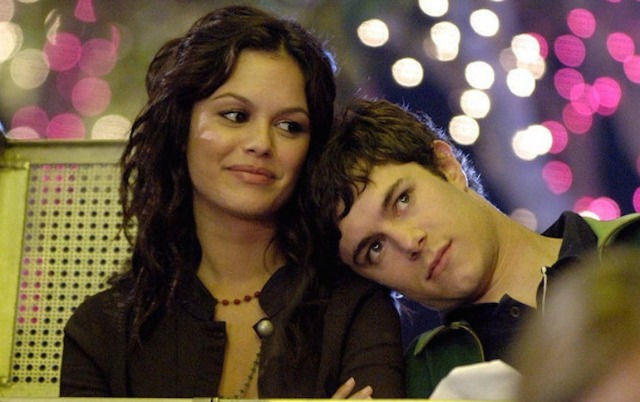 Prima di tutto, Rachel BIlson il personaggio di Summer Roberts avrebbe dovuto essere guest star, ma l'attrice ha convinto tutti ed è stata promossa a regular.
Per quanto riguarda Seth Cohen invece, è stato svelato che avrebbe dovuto essere un personaggio ancora più nerd e più "sfigato" di quanto lo è stato in realtà. Il cambio di direzione è arrivato grazie al suo interprete, Adam Brody, che ha dato quel tocco in più per creare il Seth di cui tutte abbiamo ci siamo innamorate.
"Seth (ndr) ha aggiunto una fiducia alla sua insicurezza e ovviamente era davvero attraente per le donne e ha realmente aiutato a rendere quel personaggio convincente. Il modello era sempre stato: hai il tuo Luke Perry e il tuo Jason Priestley (di Beverly Hills 90210 ndr). Qui non era così: avevi il tuo Luke Perry e poi un ragazzino nerd ed ebreo che aveva un cavallo di plastica con cui parlava."
Ultimo ma non ultimo personaggio su cui si concentra Josh Schwartz è il grande Sandy Cohen. Peter Gallagher aveva il personaggio cucito addosso!
E se vi dico "Californiaaaaa, Californiaaaaa, Here We Coooooooome" cosa vi viene in mente? La sigla ovviamente!
Il creatore ricordando il periodo vissuto sul set di The OC dopo 15 anni non poteva non citare l'iconica sigla insieme alle canzoni più iconiche che fanno sgolare ancora oggi tutti i nati negli anni '90!
La canzone dei Phantom Planet era stata scelta solo per essere inserita nel trailer del pilot da presentare ai produttori, poi è stata confermata ed il resto è storia.
"Eravamo preoccupati che quella canzone fosse stata troppo conosciuta ma pensavamo fosse efficace per il trailer. Ci siamo però resi conti che molte persone non l'avevano nemmeno sentita quando era uscita. Quindi è diventata la scelta più ovvia per la tematica".
15 anni. È tanto tempo che The OC è tra noi, ma neanche per un giorno ci siamo dimenticati dei personaggi e delle emozioni che abbiamo vissuto insieme a loro.